Experience the best in senior living
Smiling faces, personalized care, engaging activities and desirable on-site amenities—our communities have it all.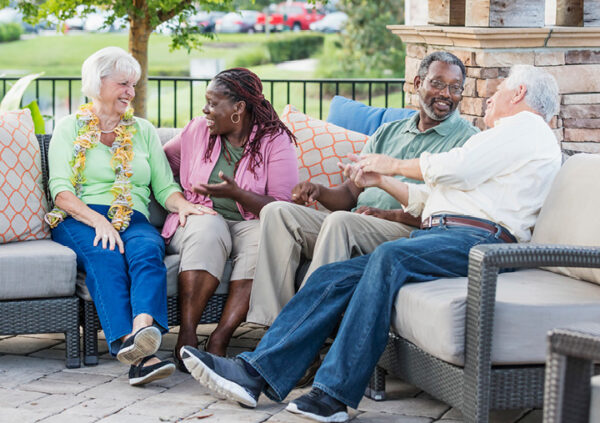 Comfort, connections and fun– helping seniors live their best life.
Our mission is to enrich lives with a person-centered approach to engaging community life—all at an affordable price. We provide comfortable and safe facilities where older adults thrive.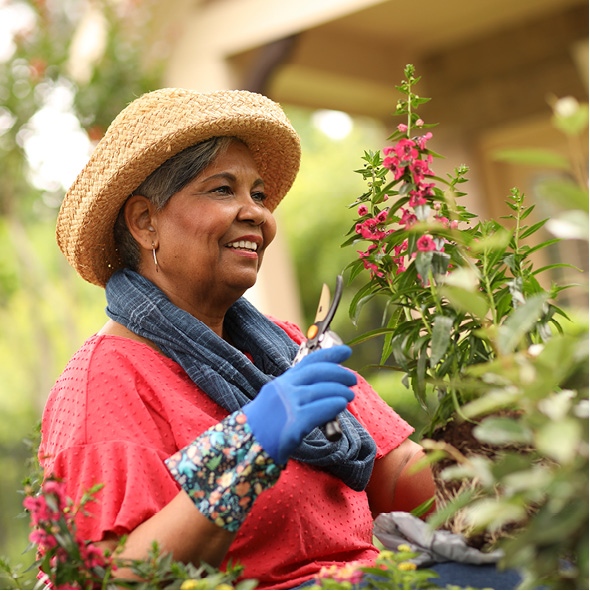 Find your joy at our senior living communities
Embrace your new season! Now is a great time for older adults to make the move and enjoy the benefits of senior living.
In addition to providing safety, security and joy our independent living, assisted living and memory care retirement homes offer seniors the chance to:
Learn a new hobby
Get crafty
Join a new social club & take part in events
Stay fit with exercise classes
Relax in a cozy, private apartment
Build new friendships
Indulge in restaurant-style dining
Explore local attractions
Experience tailored care and 24/7 staffing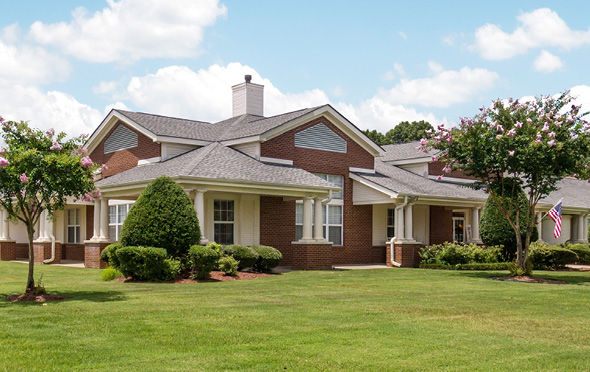 Learn more about senior living options near you
Find answers to your questions, get tips on choosing the right type of senior apartment and read up on financial planning. We'll walk you through a step-by-step approach to finding the best senior living facility for your needs and lifestyle.
Explore different senior living options
Seniors have unique needs, and our personalized continuum of care gives you the options you need now and the flexibility to age in place.
Independent living
The comfort of your own apartment in a lively community with convenient services and amenities to enhance your quality of life.
Assisted living
Support with day-to-day tasks from 24-hour staff and nurses alongside services, amenities and programming that foster independence.
Memory care
A safe, welcoming home with caring nursing staff designed specifically to support seniors with Alzheimer's and other forms of dementia.
Temporary stay
A short-term stay in a furnished apartment with access to community services, amenities and programming.
Discover our signature memory care program
Our Magnolia Trails™ communities offer specialized memory care in a homelike environment for seniors with Alzheimer's or dementia. Through this person-centered approach, we provide residents with a tailored care plan encompassing daily care, the physical environment, activities, meaningful connections and nutrition.
With great pride, I say that I am a resident of a Sonida Senior Living community. The staff all call me by name and are very friendly and helpful. There is at least one activity that I like to do every day. Thank you, Sonida Senior Living. Vickie B.
Find affordable senior living
We are passionate about bringing quality senior living to life! Our team of senior living advisors is here to help you better understand the costs and identify potential savings and available benefits so you can make the most of your budget.
Discover a new lease on life in our communities
Socialize with other residents, take up new hobbies and stay fit with exercise classes.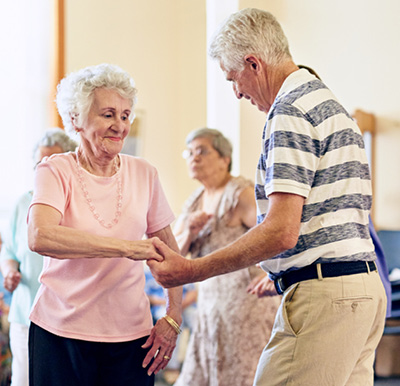 Social Programs
Fill your events calendar and make friends with engaging social activities and clubs.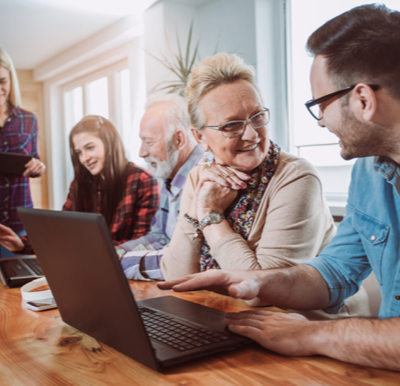 Educational Programs
Learn a new skill and keep your mind active with enriching educational classes.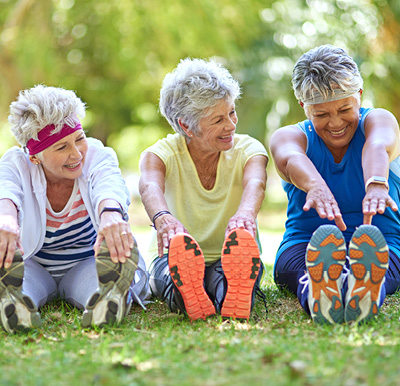 Exercise Programs
Keep your body moving with a range of fitness options tailored to your abilities and unique needs.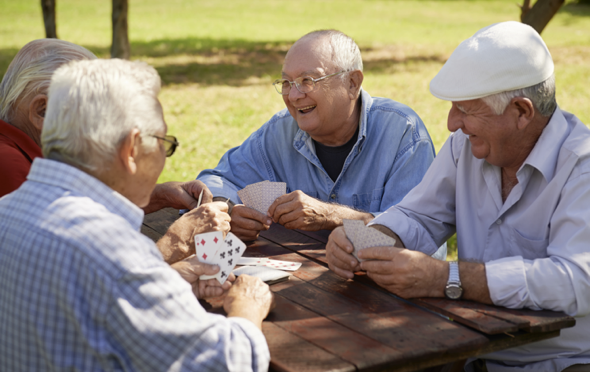 Visit our blog for senior living news and resources and a peek at what life is like at our communities.
Find your joy here
Ready to take your first steps? We're ready to help find your new home.