As soon as the leaves begin to change colors and the days become shorter, it's important for seniors who receive Medicare benefits to remember that this is the time to review their current coverage and determine if they need to make changes for the next year.
During the months of October through December, specifically October 15 through December 7, anyone enrolled in either Medicare, Medicare Advantage, or Part D has the ability to make changes to their current coverage.
What is Medicare?
Medicare is a federal health insurance program in the United States. It began in 1965 under the Social Security Administration. The primary function of this coverage is to provide health insurance for seniors over the age of 65 and for people under 65 with disability status.
What are the different types of Medicare?
There are four parts to Medicare. Parts A, B and D are the traditional components with Medicare Advantage, or Part C rounding out the group.
Medicare Part A – Hospital Insurance:
Part A covers any formally admitted inpatient hospital stay, care in a skilled nursing facility, hospice care and some additional health care.
Medicare Part B – Medical Insurance:
Part B covers some, but not all doctors' services, outpatient care, medical supplies and preventative services.
Medicare Part D – Prescription Drug Coverage:
This portion covers the cost of self-administered prescription drugs – including vaccines.
Medicare Part C – Managed Medicare or Medicare Advantage:
Medicare Advantage Plans, or sometimes called "Part C" or "MA Plans" are offered by Medicare-approved companies that must follow set rules. They are considered an "all-in-one" alternative to the traditional Medicare program. The Part C plans include Parts A, B and usually D. Most plans offer extra benefits that original Medicare doesn't cover including vision, hearing and dental.
When do you qualify?
If you are at least 65 years old, you are eligible for Part A and Part B if you meet the following criteria:
You are a U.S. citizen or permanent legal resident who has lived in the United States for five continuous years. 
You or your spouse have worked long enough to be eligible for Social Security or Railroad Retirement benefits. 
You or your spouse are government employees or retirees who have not paid into Social Security but have paid Medicare payroll taxes. 
If you under the age of 65, you are eligible if:
You have been receiving Social Security disability benefits or certain Railroad Retirement Board disability benefits for at least 24 months. 
You have ALS (amyotrophic lateral sclerosis better known as Lou Gehrig's disease). 
You have End-Stage Renal Disease (ESRD) and you or your spouse have paid Social Security taxes for a certain length of time. 
What is different in benefits for 2022?
The cost of health insurance rates rises every year, so expect a cost increase in Medicare premiums and deductibles. There are a few scenarios that will determine how much your increase will be. For instance:
For those who have not paid the required amount of Medicare taxes, Part A premiums will most likely increase. Those who have paid Medicare taxes for 30 to 39 quarters will likely see their Part A premium increase from $259 per month in 2021. Those with fewer than 30 quarters worth of Medicare taxes will likely see a jump from the current rate of $471 in 2021.
Part B premiums are also on the rise in 2022. The 2022 Part B premium is expected to be $158.50 per month, which is up from $148.50 in 2021.
The estimated rate for the 2022 Part B deductible is $217 per year (up from $203 in 2021). This is an increase of $14 per year from the 2021 Part B deductible.
However, the annual cost of Part D plans is expected to decrease slightly in 2022.
What are the 2021 deadlines for 2022 coverage?
The open enrollment period begins on October 15, 2021 and ends on December 7, 2021 with coverage changes to take effect on January 1, 2022.
Tips to save money with your 2022 plan
There are a few ways seniors can save money on their plans. They include: 
Sign up for Part B on time – this means signing up three months before the month of your 65th birthday and not going beyond three months AFTER your 65th birthday month.
Pay your premiums directly from Social Security benefits – if you are signed up for Medicare and Social Security benefits, there is the option to have Part B premiums deducted directly from Social Security benefits. This can save you from rising premium costs thanks to Medicare's hold-harmless provision, which began in 2016 and 2017. This provision protects the beneficiary from losing out on Social Security income when Part B premium increases surpass the cost-of-living adjustments that are applied each year.
Research local (state level) savings programs – these are programs designed for low-income seniors to help pay coverage expenses including Part B premiums. To qualify, your monthly income cannot exceed a certain limit. If you are eligible, Part B premium costs will be lower. To check to see if you apply for these programs via your state, visit or call your local Medicaid office.
If you still have questions regarding your current coverage or if you're looking to enroll, there are many helpful tools at your disposal. Medicare.gov offers a toll-free number along with a live chat option to discuss your questions.
Does Medicare cover senior living?
Medicare does not cover the cost of rent in senior living facilities including independent living, assisted living or memory care.
However, Medicare does cover most medical costs for seniors while they are living in a senior living facility including things like visits to a doctor, prescriptions, medical equipment and other medical expenses.
If you're wondering how to pay for senior living, there are many options including VA Aid and Attendance Pension Benefits, bridge loans until you sell your home and converting your life insurance policy.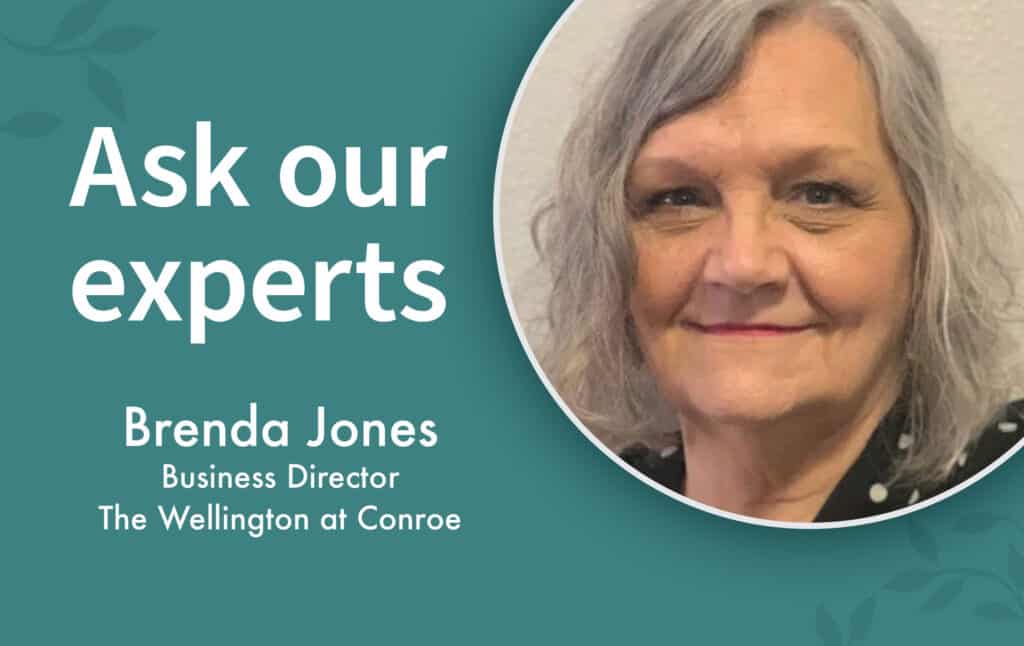 Ask our Experts: How Much Does Senior Living Cost?
Are you or a loved one considering a move to senior living but you're worried about the cost? Senior living is more affordable than you might think.
Read blog
Find a community
If you're a senior or caregiver looking for independent living, assisted living or memory care services for you or your loved one, contact us to schedule a tour or request information about a community near you.