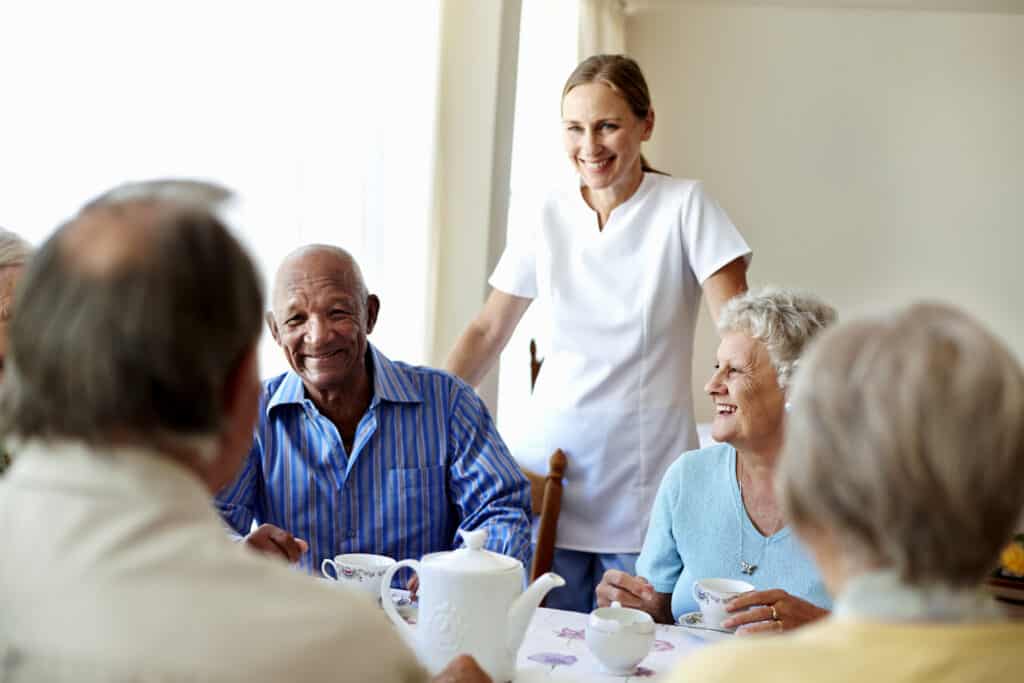 35 Sonida Senior Living communities were recently recognized as top-rated communities on the U.S. News & World Report's Best Senior Living list for 2023-2024.
"We are honored to have many of our communities recognized as the best in senior living for the second consecutive year and to see additional communities join the list for 2023. It is a testament to our team members who create safe, caring spaces and cultivate joy for our residents every day. We are grateful for their hard work and dedication," said Brandon Ribar, President and CEO. "This acknowledgement is especially meaningful because it reflects direct feedback from our residents and families and demonstrates the value of the services we provide and our commitment to helping our residents thrive."
The Best Senior Living awards are divided into categories, including independent living, assisted living, memory care and continuing care retirement communities (CCRCs). Sonida Senior Living communities were recognized as Best Independent Living, Best Assisted Living and Best Memory Care.
U.S. News awards the designation of Best Senior Living only to those communities that satisfy U.S. News' statistical assessment of performance on consumer satisfaction surveys administered between April 2022 and November 2022, reflecting the viewpoints of more than 200,000 current residents and family members of residents living in thousands of senior living communities nationwide. Only 43% of the communities that U.S. News evaluated earned a "Best" rating.
Crown Pointe in Omaha, NE was awarded in all three categories: Best Independent Living, Best Assisted Living and Best Memory Care.
Award selection
The ratings are determined based on results from a resident-family satisfaction survey. Residents and family members took the survey at our Sonida Senior Living communities across the country.
Communities were evaluated based on overall customer satisfaction, community and activity offerings, care and nursing, food and dining, and management and staff.
All U.S. News ratings are editorially independent from commercial relationships, making these rankings a trusted source of information for families and seniors searching for senior living facilities.
Understanding that the senior population is rapidly growing in the U.S. and that selecting the right senior living community is a critical decision to maintain health and quality of life, the list is intended to make the community selection process simpler and less stressful.
List of winners
Best independent living
Best assisted living
Best memory care
About U.S. News & World Report
U.S. News & World Report is the global leader in quality rankings that empower consumers, business leaders and policy officials to make better, more informed decisions about important issues affecting their lives and communities. A multifaceted digital media company with Education, Health, Money, Travel, Cars, News and 360 Reviews platforms, U.S. News provides rankings, independent reporting, data journalism, consumer advice and U.S. News Live events. More than 40 million people visit USNews.com each month for research and guidance.
Learn more about a community near you
Find a community
If you're a senior or caregiver looking for independent living, assisted living or memory care services for you or your loved one, contact us to schedule a tour or request information about a community near you.