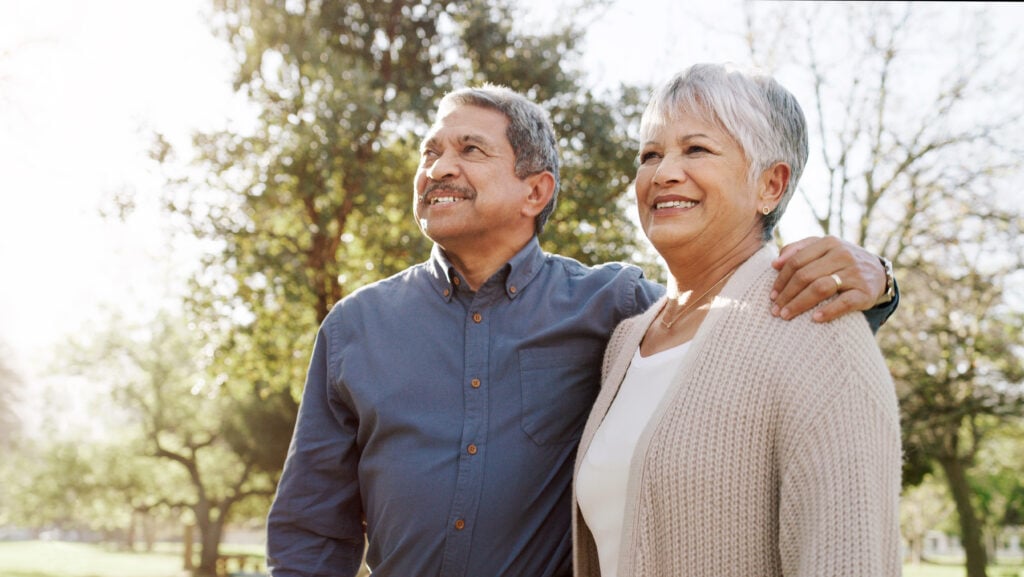 What is independent living?
Independent living refers to housing designed for older adults, usually over the age of 55. These housing communities are often apartment-style accommodations but can also be single-family detached homes. Residents maintain the convenience of living independently while enjoying the benefits of scheduled group activities and access to amenities and services that can make day-to-day life easier and more enjoyable.
Many independent living communities include clubhouses with planned activities to bring residents together and provide a sense of community. Many also include swimming pools, tennis courts, fitness centers or shuffleboard courts to help residents stay active and connected with their neighbors and friends.
When considering independent living, it's important to remember these communities are designed primarily for residents who need little or no day-to-day assistance. Therefore, they typically do not have on-staff nurses or on-site medical care. However, it's not uncommon for independent living residents to hire in-home help if they need extra support or assistance.
Is independent living right for you?
You may be wondering if moving to an independent living community is right for you. Here are some questions to ask yourself:
Are you having difficulty getting around on your own?
If you find yourself feeling less comfortable driving to visit friends or attending social gatherings, independent living is worth considering.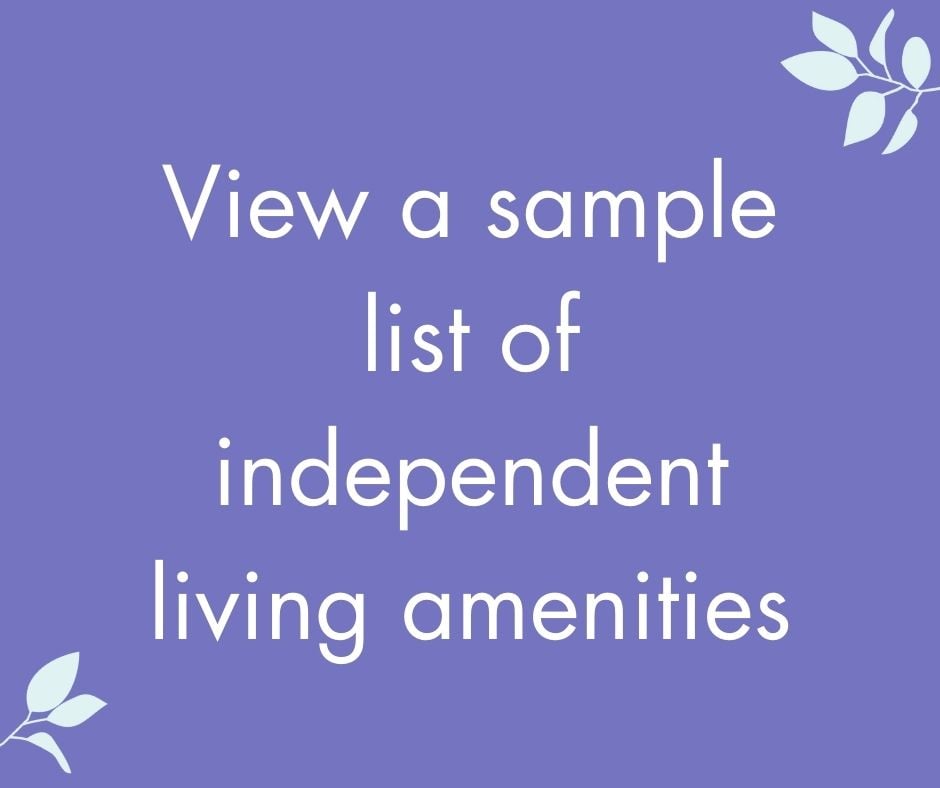 Driving, particularly at night, can become more difficult and can cause apprehension with age. You might discover that you are gradually relying more on rides from family and friends, or even public transportation, to get around. Or perhaps you're passing up invitations from family and friends to avoid the drive.
A favorite amenity among residents of independent living communities is the convenient transportation options. You have access to reliable transportation to common destinations like grocery stores, shopping malls, and movie theaters if you don't feel like driving yourself. In some communities, residents can also coordinate transportation for their individual needs, such as getting to medical appointments.
How difficult is it to maintain your current home?
A common goal for many Americans is to own their own home, and reaching that goal is an achievement worth celebrating. However, as you age, a home can sometimes start to feel like more of a burden than a place of comfort and relaxation.
Do you find yourself dreading routine maintenance chores throughout the year, like raking leaves or shoveling snow? Perhaps those flights of stairs weren't as hard on your knees and hips 25 years ago, but now you feel every step and fear a fall when you climb the stairs.
If you are looking for a living arrangement with less maintenance and upkeep, you may want to consider independent living. Senior living apartments are specifically designed to be low maintenance for residents, and they prioritize safety to reduce your risk of falls.
Are you finding it challenging to connect with family and friends?
Nothing can take the place of human connection. However, once children leave the nest and you enter your retirement years, it can take more effort to create opportunities to meet up with others. Sadly, people who isolate themselves by not regularly socializing are putting themselves at greater risk for depression and other mental health struggles. It can be hard to fend off isolation, especially if your health makes it difficult to get around or if driving has become less comfortable.
By choosing an independent living community, you will automatically gain a built-in network of friends and neighbors. When you live in such close proximity to others of a similar age and in a similar stage of life, it becomes much easier to find people with identical hobbies and interests. Most communities offer daily activities such as crafting, bingo or organized outings to local museums and restaurants. Creating social opportunities quickly starts to feel effortless, and isolation no longer stands a chance.
Are you healthy? What about your spouse?
Independent living is usually a good fit if you can easily perform daily activities on your own such as eating, bathing and using the toilet. Similarly, if you can manage your finances, medication, and doctor appointments with only minor assistance, moving to an independent living community is still probably a good option for you.
However, if you or your spouse have a medical condition that puts these abilities at risk, you may want to consider other arrangements such as assisted living.
Learn the difference between an independent living community and a nursing home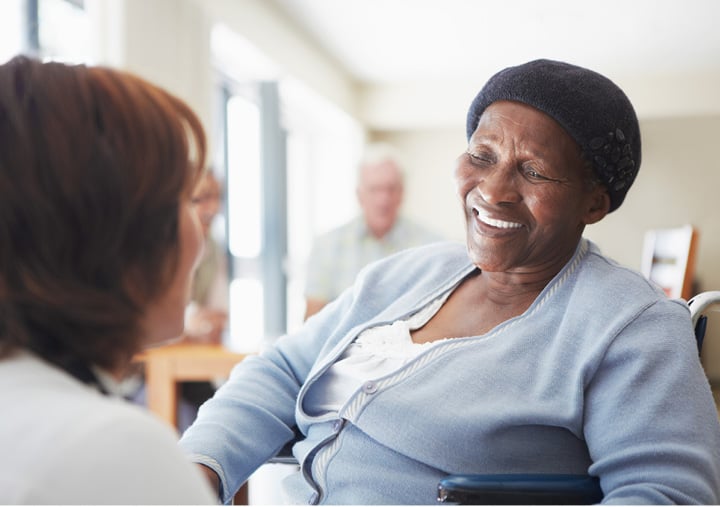 The main difference between an independent living community and a nursing home, also known as a skilled care facility, is the level of care provided to residents. Independent living communities do not provide medical care or nursing support, whereas nursing homes do. The focus in independent living communities is on convenience and helping residents maintain an active and social lifestyle, whereas the focus in nursing homes is on providing care and needed support.
However, many independent living communities, including Sonida Senior Living communities, contract with in-home care companies to make it easier and more affordable for residents to get extra support if needed.
Paying for independent living
The cost
It's hard to put a price tag on peace of mind and quality of life, two of the benefits that come with independent living. However, cost is a factor in any housing decision, and it's important to plan realistically for the costs of joining an independent living community.
Of course, there are many factors that affect pricing. This includes the location of the community and the type of apartment, such as a studio apartment or a one-bedroom or two-bedroom apartment. However, the cost of independent living usually ranges from $2,000 – $7,000 per month.
It's also important to factor in the cost savings that come with independent living. In addition to fewer maintenance and repair costs, other expenses also become more predictable.
For example, expenses that are usually paid as part of the monthly cost of independent living include:
Gas
Electric
Water
Basic cable (in some communities)
Dining service
Cleaning and maintenance
Transportation services
Consider the value in addition to the cost. Living in an environment designed for increased safety and encouraging a healthy and active lifestyle can also help prevent avoidable medical costs.
Common ways to pay for independent living
You may be better positioned to afford independent living than you realize. Here at Sonida Senior Living, our team of senior living advisors can help you understand the costs of different independent living options. They can also share tips for cutting costs without sacrificing quality, and may even be able to suggest potential funding sources you haven't even considered.
Common funding sources for seniors financing a move to independent living include:
VA Aid and Attendance pension benefits
Life insurance policies
Bridge loans to provide temporary funding while permanent arrangements are made
Amenities and services for a vibrant life
What is life like for residents of an independent living community?
Life inside of an independent living community can be anything you make it.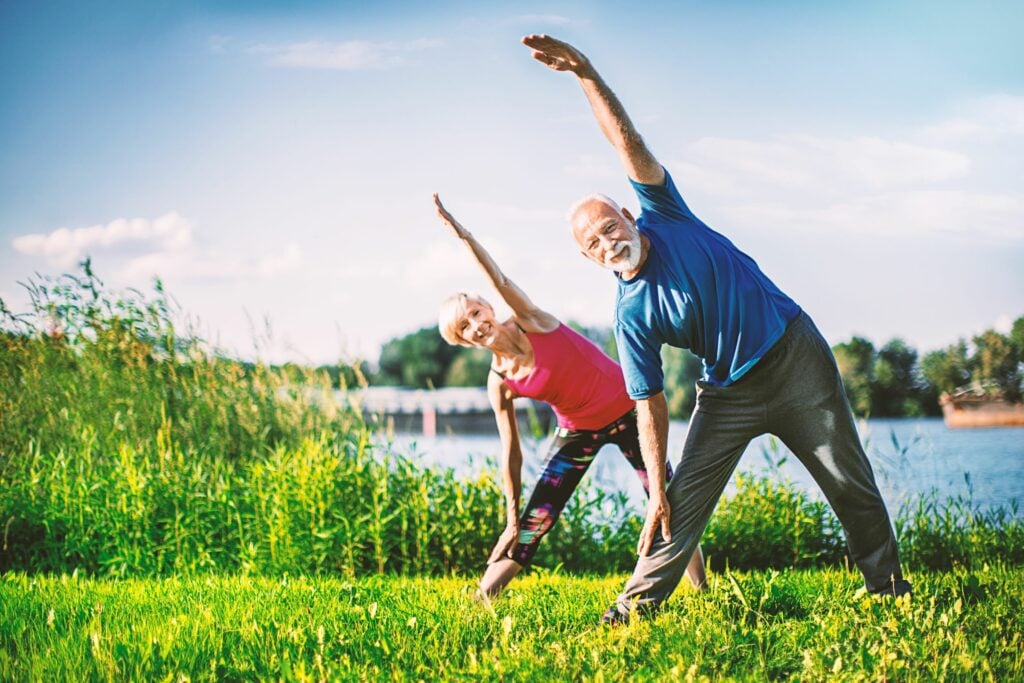 Many people choose independent living for the social environment because the setting makes it easier to meet neighbors and make friends. Most communities offer scheduled group activities and frequent excursions, which also makes it easier to stay active and healthy. Common areas make it easy to gather and socialize, without having the hassle of hosting or driving across town. Instead of lonely dinners, you can choose to eat in shared dining rooms amongst friends.
While you still have your own space and independence, you aren't as isolated when you live in an independent living community. You also don't have all of the burdens that come with maintaining a larger home, which gives you more time and energy for the people and activities you love.
Aging in place: Is this possible in an independent living community?
While the image you may have had when you were younger was of "aging in place" in the family home, priorities and goals change with time. There's a lot to be said for aging in the right place, and for many seniors, that's an independent living community.
Change can be hard, and it's never easy to say goodbye to a home that has so many cherished memories. But staying too long in a space that no longer fits your needs can create hardships. Carrying the burdens of a space that's too large can also impact your physical and mental health.
Aging in place in an independent living community allows you the freedom to live your life and actively enjoy your retirement years.
Do independent living communities offer medical care?
At Sonida Senior Living communities, medical services vary by community.
In general, independent living communities are designed for older adults who don't usually need assistance in their day-to-day lives. That's why many independent living communities do not provide medical care for residents.
However, some senior living communities have an on-site medical provider who can make home visits for residents. Some communities also offer on-site physical therapy, occupational therapy, and chiropractic home visits.
Transportation options at an independent living community
Depending on the community, there are different on-site transportation services available to residents. Most communities have a van or shuttle bus to frequently drive residents to:
Local malls and grocery stores
Restaurants
Movie theaters
Medical appointments (depending on the community)
Why retired seniors choose independent living
There are many reasons seniors choose an independent living community, particularly in their retirement years:
Socialization opportunities. Studies have shown social isolation can be detrimental to our physical and mental health. There are ample opportunities in senior living communities to interact with neighbors and staff alike. Scheduled activities, like arts and crafts, are available and you can join exercise classes to stay fit and form connections. Shared dining rooms also allow for ample opportunities to get to know your new neighbors. Independent living communities can help to keep isolation at bay, making them a good choice for better health.
Increased safety in older age. Independent living communities are designed with safety in mind. Family homes often have stairs to manage and can have steep walkways and outdated bathrooms. An independent living community can bring you and your family peace of mind that you're living in a safer space.
Fewer burdens and responsibilities. Yes, owning a home is something most people strive for, but as we age, homeownership can begin to weigh us down. Between regular yard maintenance, routine housekeeping and addressing necessary repairs, your home can sometimes feel like too much. These concerns become a thing of the past when you move to an independent living community. There is no need to worry about cutting the grass, dusting unused bedrooms or having to cook every meal for yourself anymore.
Dining and entertainment
What is the food like at independent living communities?
It's natural to be curious about the quality of the food and available dining options if you're considering an independent living community.
Independent living communities generally offer two full meals a day in addition to a buffet or continental-style breakfast. The menus for each community vary, but most have an on-site culinary team dedicated to creating healthy, delicious meals for residents.
Most senior apartments also offer either a kitchen or kitchenette, ideal for routine cooking and easy cleanup. When you're not in the mood to cook, simply head down to the dining room to catch up with friends while enjoying the fresh food your chef has prepared.
What kind of entertainment is available in an independent living community?
Because independent living facilities encourage an active and healthy lifestyle for residents, you may find a variety of exercise facilities available, such as a swimming pool, fitness center, tennis courts or even a golf course. Many communities offer a theater room for convenient on-site entertainment and an activity room to host games like bingo. Scheduled events are also common, and some communities will even bring in local entertainers.
Preparing to make the move
Finding an independent living community near you
It's quick and easy to find an independent living community near you:
Visit Sonida Senior Living and enter the zip code for your desired area, or access the search tool by going to sonidaseniorliving.com and clicking on the green "Find Your Community" button.
Your search may turn up multiple options in your desired area. You can read more about the communities you are interested in simply by clicking on "view community details." This will give you a sense of the amenities and activities offered and you can even see pictures and available floor plans.
If you are ready to take the next step and visit a specific community, click on the "Schedule a Tour" button for that community. Enter your name and contact information and click "submit." A representative from that community will then reach out to schedule a tour. Or if you'd rather call to schedule your tour, phone numbers are also provided online for each community.
What should I look for on a tour of an independent living community?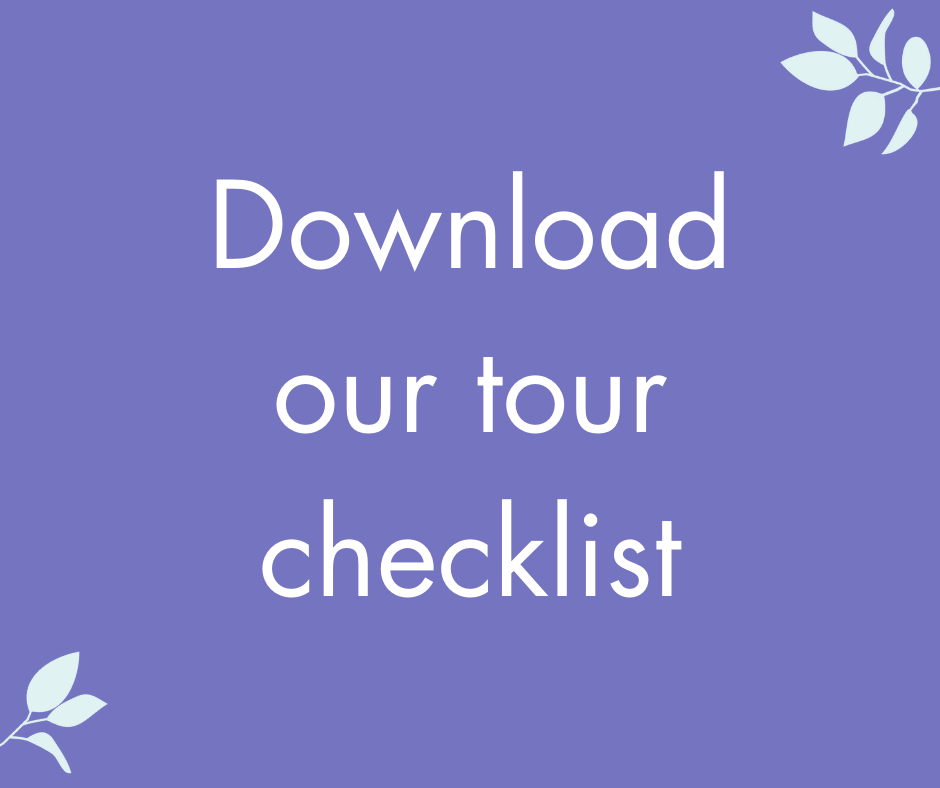 Choosing the right independent living community for you or for your loved one is a big decision. Before your tour, make a list of what matters the most to you in a community.
Consider making a list of questions to ask if the information isn't covered as part of the tour. During the tour, observe the community facilities and staff and take notes on what you notice.
Here are some factors to consider as you prepare for your tour:
Staff
What type of training does the staff have?
What is the staff-to-resident ratio?
What is the staff turnover rate?
What kind of services does staff provide for residents?
How available are staff members if a resident needs assistance?
Can staff administer medication?
Is there 24-hour assistance?
Apartments
What styles of apartments are available (studio, 1-bedroom, 2-bedroom, etc.)?
What is the monthly cost, and which utilities are included?
Are furnishings provided?
Does it have a kitchen or kitchenette?
Are pets allowed?
Is house cleaning included in the monthly cost?
Is parking available?
Are there any guest visitation limits or policies?
Food
How many meals are provided each day?
What typically comes with a meal?
Does the menu change daily?
What are the set times for meals?
Can meals be tailored to meet specific dietary restrictions?
Can family members or other guests join me for meals?
Activities
What activities are available and how often do they occur?
What other amenities are provided?
Is live entertainment provided?
What common areas does the community have?
How do residents interact with the surrounding community?
What transportation options are available to residents?
Costs and finances
What are the basic costs for different housing options in the independent living community?
What are the billing and payment policies?
What services and utilities are included in the monthly fee?
Are property taxes included in the fee?
Are there any programs available to help cover the cost of housing or services for residents?
Overall community
How many residents are there in the community?
What are the residents like? 
Is there a waitlist to join the community?
What is the eviction or discharge policy?
What happens if I decide to move?
Who audits the facility, and how often?
Are there security guards or other security measures in place?
Learn more about a community near you
Other senior living options that provide more hands-on support
If you feel like you need a bit more support than what an independent living community can offer, consider exploring another option that will still allow you access to the same great amenities.
Assisted living: Assisted living communities are state-licensed facilities with governing regulations that vary from state to state. Social activities, meals, housekeeping, laundry services, medication assistance, bathing assistance and dressing assistance are generally available. Staff is on call 24/7 to respond to resident needs or emergencies. Residents usually have their own apartments, although some communities offer shared apartments to make them more affordable.
Memory care: Memory care facilities, also known as dementia care facilities, are licensed by the state as assisted living providers. As with other assisted living communities, memory care facilities operate under the regulations of the state where they are located. These unique communities provide a comforting environment for seniors experiencing cognitive challenges. Apartments and common areas are secured to ensure the safety of residents. More staff is also available in these facilities to provide specialized care. Apartments may be single or shared.
If you're just beginning to think about if you'd like to live in a senior community, a temporary stay program, where you live in a community for a short period of time, might be the right fit!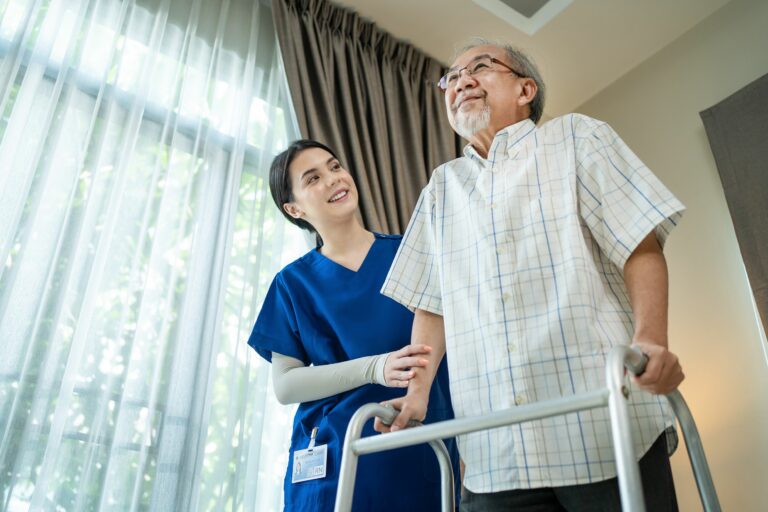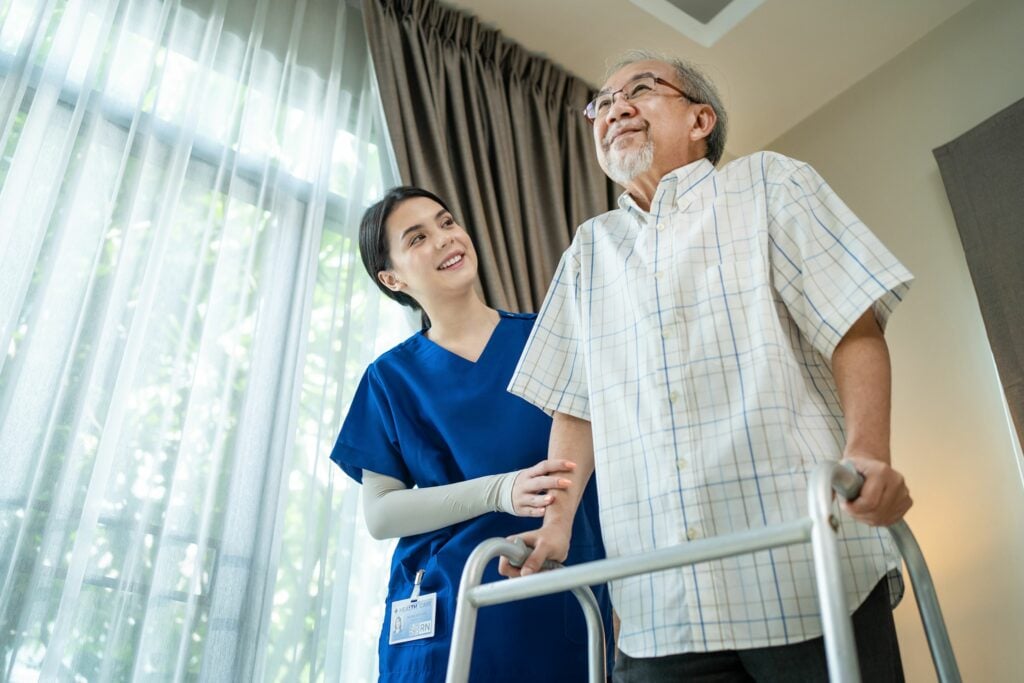 Is Senior Living the Same as Assisted Living?
Learn what encompasses the term "senior living" and what is offered to residents in assisted living.
Read blog
Find a community
If you're a senior or caregiver looking for independent living, assisted living or memory care services for you or your loved one, contact us to schedule a tour or request information about a community near you.