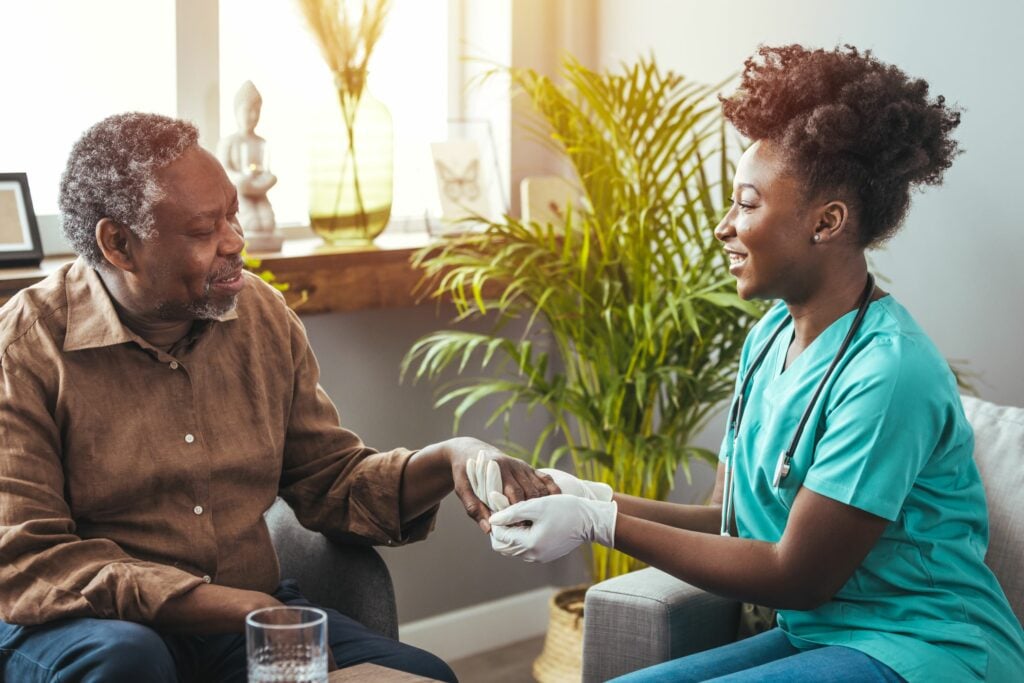 An overview of memory care
What is memory care?
Memory care is a safe living environment that offers specialized care for people living with Alzheimer's disease and other forms of dementia.
Memory care facilities, also known as dementia care facilities, provide a comforting space for seniors experiencing cognitive challenges. Apartments and common areas are secured to ensure the safety of residents.
You can learn more about dementia in our infographic below.
Who is memory care right for?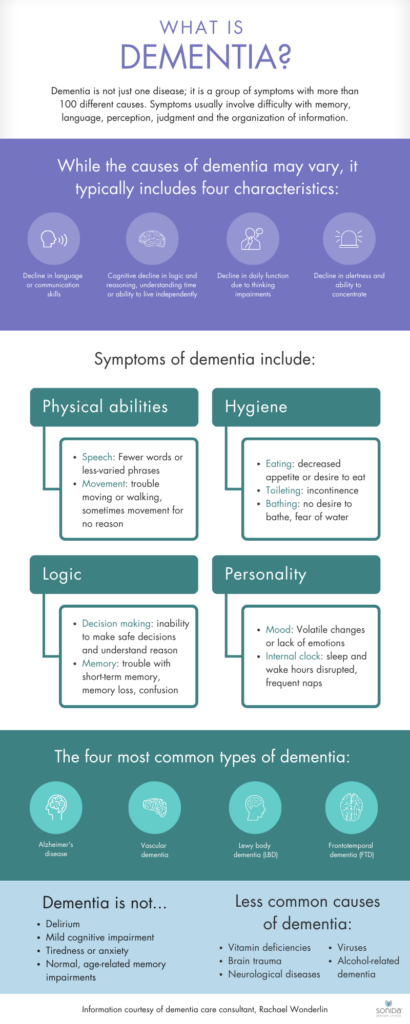 During the early stages of Alzheimer's, it may be possible for someone to continue living on their own, especially if they have in-home support.
However, there may come a time when care needs become more than you or your family can provide. Here are some questions from the Alzheimer's Association to help you determine if you should continue on your own or consider a care facility:
Is the person with dementia unsafe in their home?
Is the health of the person with dementia at risk, or is my health as a caregiver at risk?
Are the care needs of the person with dementia now beyond my physical abilities?
Am I able to provide care in a loving manner, or am I becoming a stressed, irritable and impatient caregiver?
Am I neglecting my work, my family, self-care or my other responsibilities?
Would the structure and social interaction of a care facility be of benefit to the person with dementia?
Here at Sonida Senior Living, we understand the range of emotions involved with caring for a loved one with dementia. We understand the challenges. That is why our communities across the nation are staffed with compassionate caretakers trained and certified in memory care.
Our Magnolia Trails™ memory care program, available at Sonida Senior Living memory care retirement homes, was created to provide more than just care and support for residents. We create a safe, calming and homelike environment and engage residents with dignity. We provide nutritious and enjoyable dining experiences, create opportunities for residents to embrace the moment and connect with others, and collaborate with families.
Why choose a memory care community?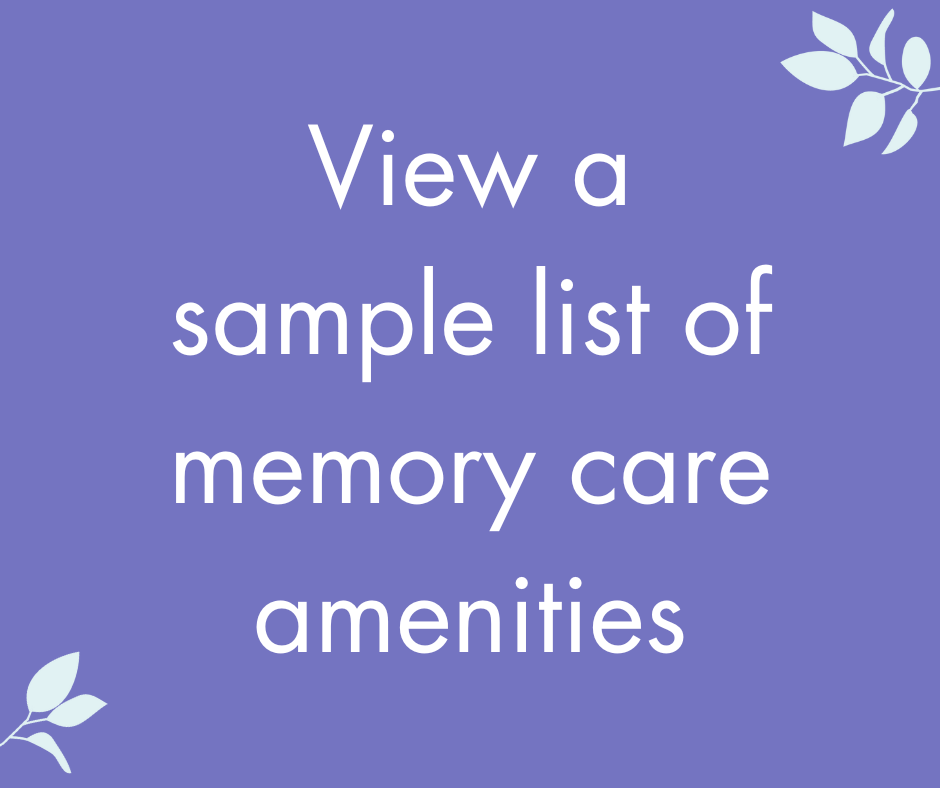 In many ways, a memory care community is the ideal setting for a senior who is living with Alzheimer's disease or another form of dementia. Seniors with dementia have unique needs and memory care communities are well equipped to meet those needs. Seniors with dementia also do not respond well to stress, and memory care communities are specially designed to make residents feel comfortable and at ease.
Memory care communities also give family members peace of mind that their loved ones are safe and have the constant care and support they need.
Below is a list of services and amenities that most memory care communities offer their residents:
Services
Specially trained staff on-site 24 hours a day, seven days a week
Interactive programs specifically designed to help meet the cognitive, social and emotional needs of residents with Alzheimer's disease or other forms of dementia
Daily housekeeping
Personal laundry service
Meal preparation and assistance with eating when necessary
Mobility assistance to move around the community
Assistance with bathing, dressing and grooming
Personal care services like toileting and incontinence care
Medication management
Amenities and community features
Buildings and living spaces designed with safety as the top priority
Home-like atmosphere to make residents feel at ease
Safely accessible and secure outdoor areas
Emergency call response system
On-site beauty salons and barber shops
Private gathering rooms for families
Chapels and other spiritual gathering areas
Learn the difference between memory care communities and nursing homes
Nursing homes and memory care facilities both provide around-the-clock care, support and supervision of residents. However, only memory care facilities are specifically geared toward those living with Alzheimer's disease or other forms of dementia.
Nursing homes, also known as skilled nursing facilities, serve those with nearly any medical issue that impedes independent living. These facilities focus on meeting the medical needs of those residents.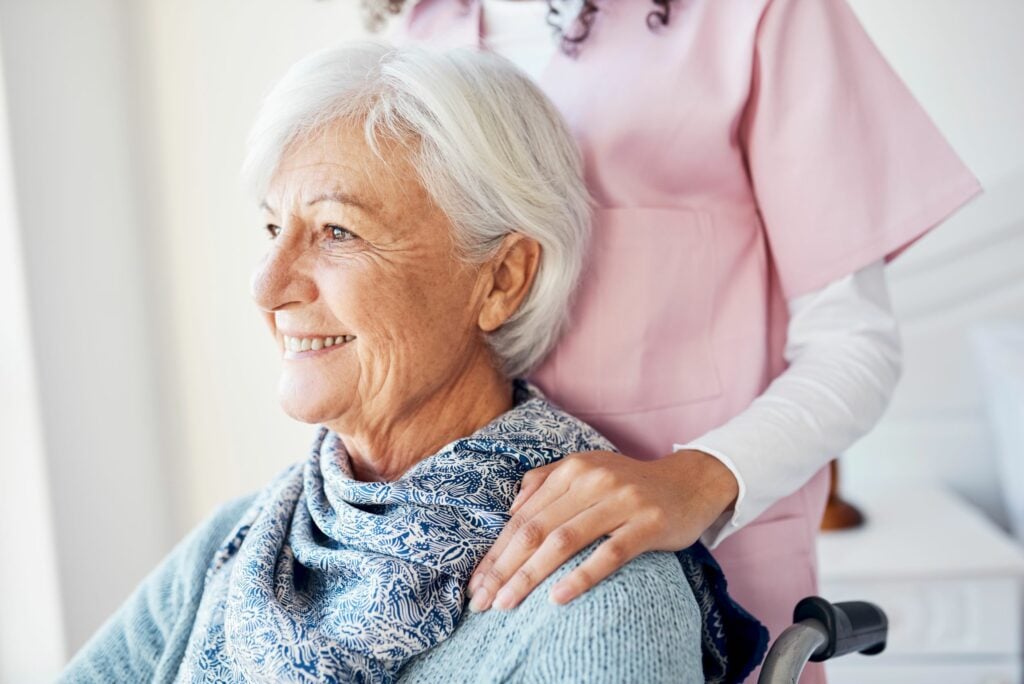 Memory care facilities, on the other hand, are specially designed for residents with Alzheimer's disease and other forms of dementia. The staff at memory care facilities receive special training so they can better meet the needs of this special group of residents. The facilities themselves are also designed to help manage the unique challenges and safety needs of these residents. However, while memory care communities can provide medication management, they do not generally provide medical care like nursing homes do.
Another differentiator is that the nursing home environment typically feels more clinical or hospital-like. Memory care facilities feel more like home. The comforting environment helps those with dementia to be more at ease with their surroundings.
The cost of memory care
Because there is a higher level of support, supervision and specialized training needed for memory care, the cost is higher than that of other senior living options.
As of 2021, the median monthly cost of assisted living was $4,500. However, specialized memory care adds an additional cost of $1,000 to $4,000 per month. Keep in mind that costs vary depending on the location, the facility and the level of support and care needed.
Paying for memory care
The majority of families with relatives in memory care facilities pay out-of-pocket.
Many families also choose to utilize long-term care insurance. Other ways families help pay for memory care include selling off personal assets or taking advantage of the living benefits on a life insurance policy.
Unfortunately, Medicare and Medicare Advantage plans do not pay for room and board or personal care in a memory care facility. However, Medicare and Medicare Advantage may pay for medical care the memory care facility provides.
Veteran benefits typically help cover the cost of memory care services for veterans, and the spouses of veterans, over the age of 65.
Medicaid offers some coverage for memory care services for those who qualify. Since not all facilities accept Medicaid, though, be sure to research which facilities near you do.
Learn more about ways you can pay for senior living.
Living in a memory care community
What is life like for residents of a memory care community?
The general goal of memory care communities is to care for residents and keep them safe and comfortable.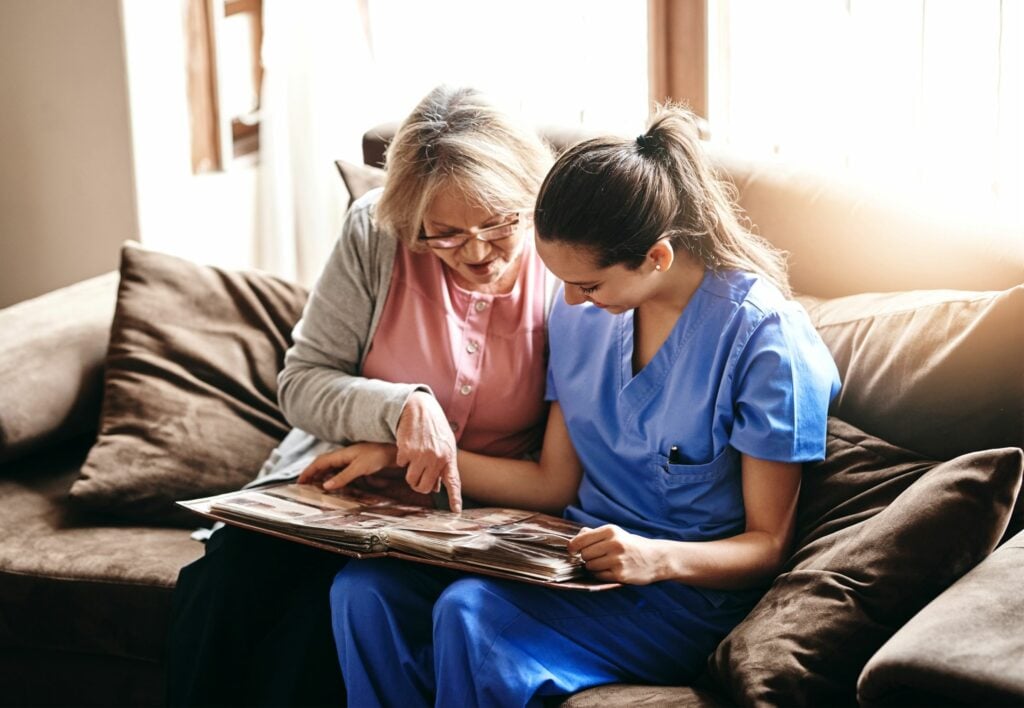 With Sonida Senior Living's Magnolia Trails™ specialized memory care program, we also work to keep residents engaged and enjoying life. The program is geared toward the needs of the mind, body and soul. Residents receive individualized attention along with stimulating programming that encourages them to stay active. We create opportunities for residents to have fun and socialize while receiving care and services from compassionate caretakers.
As an example, our senior living community The Wellington at Southport in Indianapolis, Indiana, offers creativity boxes on every table in common areas. Magnolia Trails Director Kim Woods says, "It's fun to see a group of residents going through the creativity box together and having interesting conversations and engaging with each other."
This is just one small example of how our directors find innovative ways to bring residents together and spark joy in their day. The goal is not only to keep residents safe and comfortable, but also to help them live life to the fullest, despite the cognitive challenges they face.
Do memory care communities offer medical care?
Memory care facilities are not generally staffed or designed to provide medical treatment. However, they can provide medication management for routine prescription medication prescribed by a resident's doctor.
Those who need more medical care than what a memory care facility can provide may be better served by a nursing home. While the environment at a nursing home might not feel as comfortable or homelike, the more clinic-like setting better allows medical providers to treat residents who are ailing or are in poor health.
Transportation options at a memory care community
Transportation options vary depending on the memory care community, and also on a resident's cognitive abilities. When selecting a community, we recommend asking about transportation options and how residents typically get to medical appointments.
Memory care communities usually have frequent supervised planned excursions and off-site activities. While structured schedules put memory care residents at ease, these outings can be an enjoyable and stimulating part of their routine.
What is the food like at memory care communities?
Most memory care dining rooms, including those at Sonida Senior Living communities, focus on providing proper nutrition in a comfortable and dignified setting. We offer fresh, healthy and nourishing food choices in a welcoming atmosphere.
Special care is taken to ensure positive dining experiences for residents given their unique needs. For example, table settings are thoughtfully prepared to add vibrant colors while avoiding patterns that could make residents feel overwhelmed. Caretakers and chefs are also careful to serve food and beverages at proper temperatures since residents can't always properly distinguish temperature.
Additionally, for residents who have a difficult time chewing or swallowing food, specialized food is prepared that is easier to consume. This could include softer foods, purees, pudding, jello and broths. Caretakers may also sit with residents who need help during mealtimes and provide any needed assistance.
What entertainment is provided in a memory care community?
Entertainment options at memory care communities vary by community. At Sonida Senior Living facilities, we pride ourselves on offering a wide array of activities and entertainment for residents. These may include:
Structured and supervised outings
Music to elicit familiar and happy memories
Arts and crafts projects
Pet therapy visits
Light exercise classes
Supervised cooking and baking projects
Finding a memory care community near you
Researching and finding a memory care community near you is easy. Follow these quick steps to get started:
Visit Sonida Senior Living and enter the zip code for your desired area. The search tool can also be found by going to sonidaseniorliving.com and clicking the "Find Your Community" button, which is green.
Your search may turn up more than one option in your desired area. Click "view community details" to find out more about the communities that interest you. You can get a sense of which amenities and activities are offered, and you can often see pictures and available floor plans.
If you are ready to take the next step, schedule a visit to see a community. Click on the "Schedule a Tour" button for that community, enter your name and contact information and click "submit." Then a representative from that community will reach out to schedule a tour. Calling is another option to schedule your tour, and phone numbers for each community can be found with each search result.
Learn more about a community near you
What should I look for on a tour of a memory care community?
If you or a loved one are deciding on a memory care community, consider what attributes of a community matter the most to you. Here are questions you may want to ask on your tour.
Staff
What training do staff members receive?
What is the ratio of staff to residents?
What is the turnover rate for staff members?
What types of services do staff provide for residents?
How available are staff members when a resident needs assistance?
Are staff able to administer medication?
Is assistance available 24-7?
Apartments
What apartment options are available (studio or one-bedroom)?
What is the cost per month?
Are furnishings provided? Can I bring my own furniture?
Is there a kitchenette or refrigerator in the unit?
Is any house cleaning included in the monthly cost?
Are there guest visitation limits or policies?
Are both semi-private and private room options available?
Food
How many meals are provided during the day?
What usually comes with a meal?
Does the menu change daily?
What is the meal schedule?
Can meals be tailored for residents with specific dietary restrictions?
Can residents have guests or family members join them for meals?
Will caretakers help residents if there is a need for assistance during mealtimes?
Activities
How available is transportation for residents?
What activities are there, and how often are they offered?
Is there live entertainment?
Are there additional costs for participating in outside activities such as restaurant outings or other excursions?
Costs and finances
What are the costs for different floor plan options?
How are billing and payments structured?
What services are included in the monthly cost?
Are there programs available that might help cover the cost of housing or services for residents?
Overall community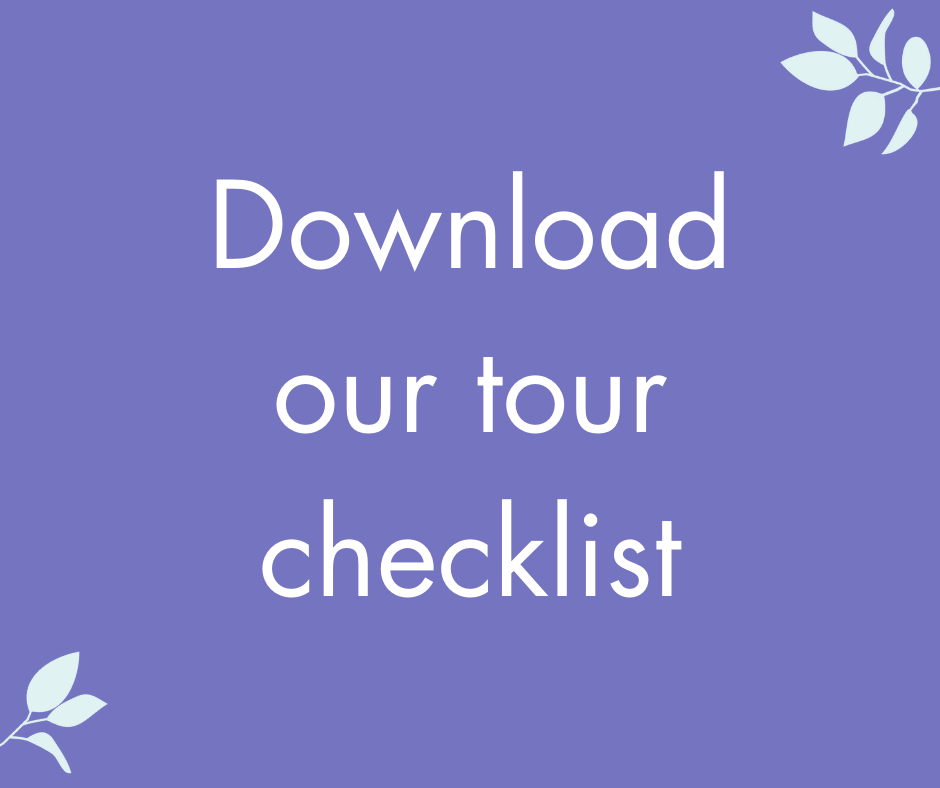 Is the community all-inclusive? If not, what additional costs should we include in our budget (for example, cable TV, phone, medication management fees, levels of care costs, activities/outings, transportation, etc.)?
Can a resident return to the memory care facility should they be admitted at any point for inpatient care at a hospital or other facility?
What happens if a resident experiences a decline in health or is no longer ambulatory?
How many residents are in the community?
What are the residents like?
Is there a waitlist for joining the community?
What if I decide to move from the community?
What is the eviction or discharge policy?
Who audits the facility, and how often do audits occur?
What security measures are in place?
Other senior living options to consider if memory care isn't the right fit
Independent living
Independent living offers the advantages of independence paired with an active community life and assistance when it's needed. You enjoy the convenience of living in an apartment or condo, along with the benefits of planned community activities, amenities and optional support services. There are no property taxes to pay or unexpected home maintenance costs to cover. If needed, light assistance is available from outside agencies or private caregivers.
Assisted living
In assisted living communities, staff are on-call 24/7 to respond to resident needs or emergencies. These communities generally offer social activities, meals, housekeeping, laundry services, medication assistance, bathing assistance and dressing assistance. Residents generally have their own apartments, although some communities offer shared apartments to make them more affordable. Assisted living facilities are state-licensed with governing regulations that vary from state to state.
Temporary stay
Respite care, also known as temporary care, refers to a short-term stay at a senior living community. The stay ranges from a few days to a few weeks in a furnished apartment with access to all available amenities and services. Sonida Senior Living offers this option for seniors in need of temporary residence. That could be due to a caregiver's absence or a recent illness or injury, or even just for those who want to try out a community before making a permanent move. Temporary stay is offered at most Sonida Senior Living communities.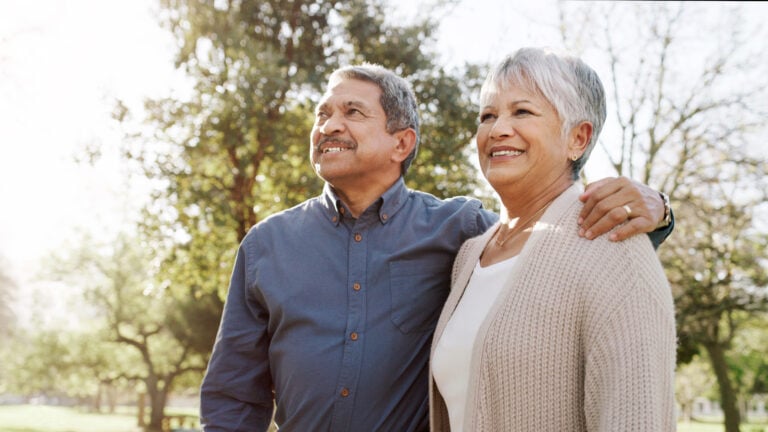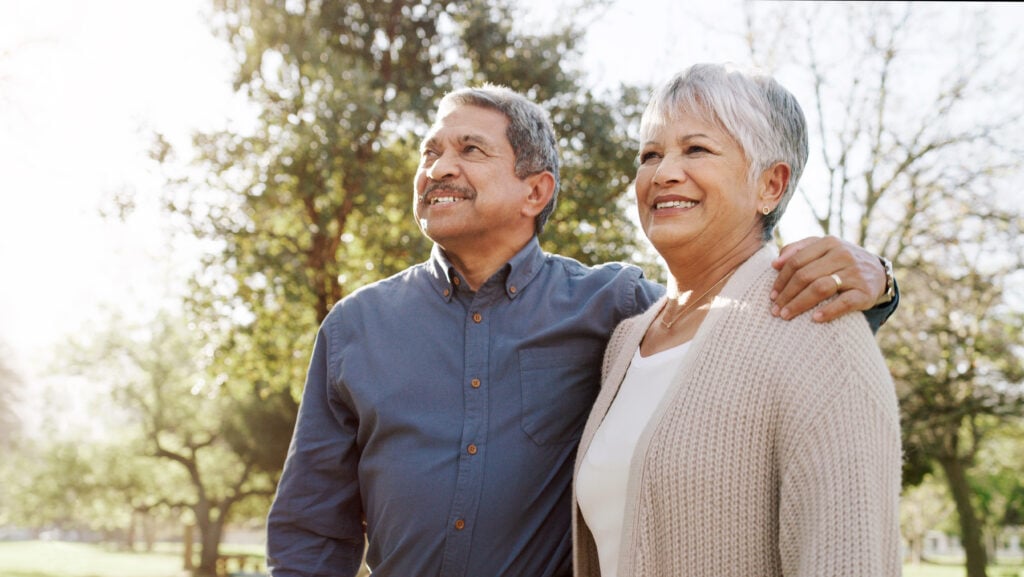 A Guide to Independent Living: Everything You Need to Know and FAQs
Our guide to independent living covers everything you need to know about these types of senior communities.
Read blog
Find a community
If you're a senior or caregiver looking for independent living, assisted living or memory care services for you or your loved one, contact us to schedule a tour or request information about a community near you.