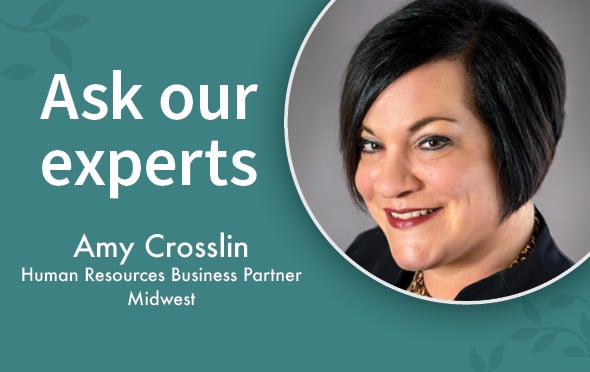 Are you considering a career in the senior living industry? Do you have a passion for serving seniors? If so, you should consider employment at Sonida Senior Living.
HR Business Partner, Amy Crosslin, explains, "If you love variety in what you do, are fulfilled by working hands-on with people and giving your heart to an industry like senior living, our company is for you! Every day is different, but what will remain consistent are the residents you interact with on a daily basis who will thrive with your care and dedication. Your contributions will support the care our seniors need and deserve."
If you want to work for a company that cares about its residents and its staff, Sonida Senior Living is the answer. Crosslin gave insights into why caring and compassion are the cornerstones of our business and how you can be involved too.
What types of senior living jobs do we offer?
Position structure at all of our senior communities
Each community we operate has an Executive Director to oversee the operations of a community and ensure compliance with state and federal regulatory requirements. Most communities also have a Wellness Director who oversees the clinical functions and clinical competencies to ensure proper clinical care is provided throughout the community.
All communities provide basic and daily life skills assistance through positions that include:
Dining services: chefs, cooks and servers who prepare and serve meals
Housekeeping: support clean and healthy living environments
Maintenance: upkeep of the physical facility, property and grounds
Activities department: enrich our residents' lives through healthy and active lifestyle activities
Transportation: drive residents to appointments or off-site activities
Assistance: nurses and caregivers
At Sonida Senior Living, we offer several levels of services to our residents, including independent living, assisted living and memory care services. Based on the type of community, we have specific positions available to support the care requirements of our residents.
Independent living
Independent living involves seniors living in the privacy of their own home but with some extra help with chores like housekeeping, laundry, home maintenance and meal preparation. Independent living provides enrichment for seniors to gather together and live in a community where they are loved and supported.
Assisted living
Assisted living is where seniors live independently but have access to help with activities of daily living.
This area of senior living has career needs in all facets of care lead by a Wellness Director (also known as a Director of Nursing). The Wellness Director oversees the clinical team, which includes nurses and caregivers. Nurses administer care and medications, while caregivers assist in daily life tasks. Nurses and caregivers are the lifeblood of assisted living. They provide the loving and hands-on care support our residents need on a daily basis, 24/7.
Memory care
Memory care is offered in many of our communities and we are currently rolling out an exclusive program called Magnolia Trails™. This program is intended to support residents with Alzheimer's and dementia to live in an environment rich with activities, fall reduction, and cognitive stabilization with specialty training for staff and programming to meet resident needs.
What career benefits do we provide our employees?
We provide our employees with a variety of benefits, including:
Blue Cross Blue Shield health plans to choose from, dental coverage, vision coverage, and flexible spending accounts for health care or childcare
Supplemental life insurance program and ancillary programs such as Short-Term Disability, Long-Term Disability, spouse and dependent life program choices
Telehealth, wellness programs and lifestyle programs
Employee Assistance Program (EAP) to all employees, including free visits with a licensed therapist, 24/7 licensed therapy services, and other free programs
Paid time off (PTO) and holiday pay
401K
Q&A with Amy Crosslin
If you're thinking a career in senior living might be the right fit for you, keep reading to learn more about the industry and our company from one of Sonida Senior Living's HR Business Partners, Amy Crosslin.
Why did you choose the senior living industry?
My background in human resources spans many industries, and senior living has been a part of my career for the last 10 years. Previously, I was working in the automotive industry. I entered the senior living industry yearning for a new beginning with an industry that inherently cared for others. I found my passion immediately in this industry and knew I could help to make a difference.
What is your favorite part of working at Sonida Senior Living?
I have so many favorite parts about working here. The team environment regionally is so strong and we all have the same goal to make our communities be the best they can be. I also enjoy interacting with community team members to help them grow as leaders, provide exceptional customer service, and contribute to the growth of our company. I cannot say enough about the executive leadership team and how they support this company and our communities.
What does it mean to you to work in senior living?
When you enter a senior living community, there is nothing better than flashing a smile and seeing residents smile back. I love meeting all of the staff and leaders in the communities and recognizing they all have a gift, the gift of compassion. Each member of the Sonida Senior Living team wants to see our seniors thrive in an environment where they are safe, healthy and loved…That one smile or word of gratitude is worth every minute of hard work.
Ready to apply?
Join our team today! Find all open positions here.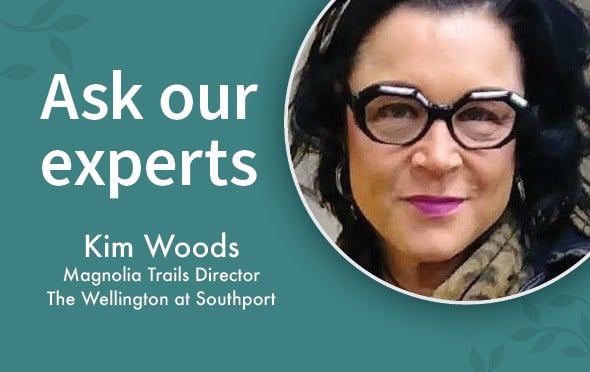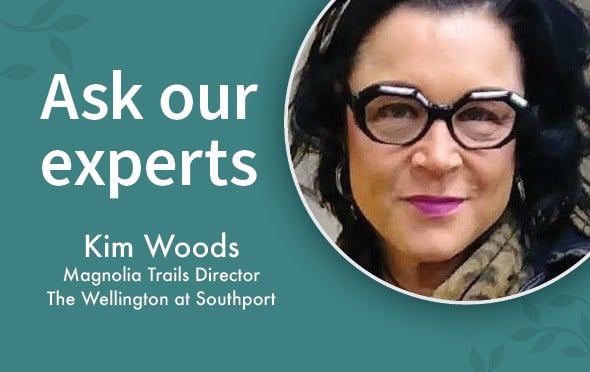 Ask our Experts: Our Memory Care Program – Magnolia Trails™
Kim Woods describes her role as Magnolia Trails Director.
Read blog
Find a community
If you're a senior or caregiver looking for independent living, assisted living or memory care services for you or your loved one, contact us to schedule a tour or request information about a community near you.