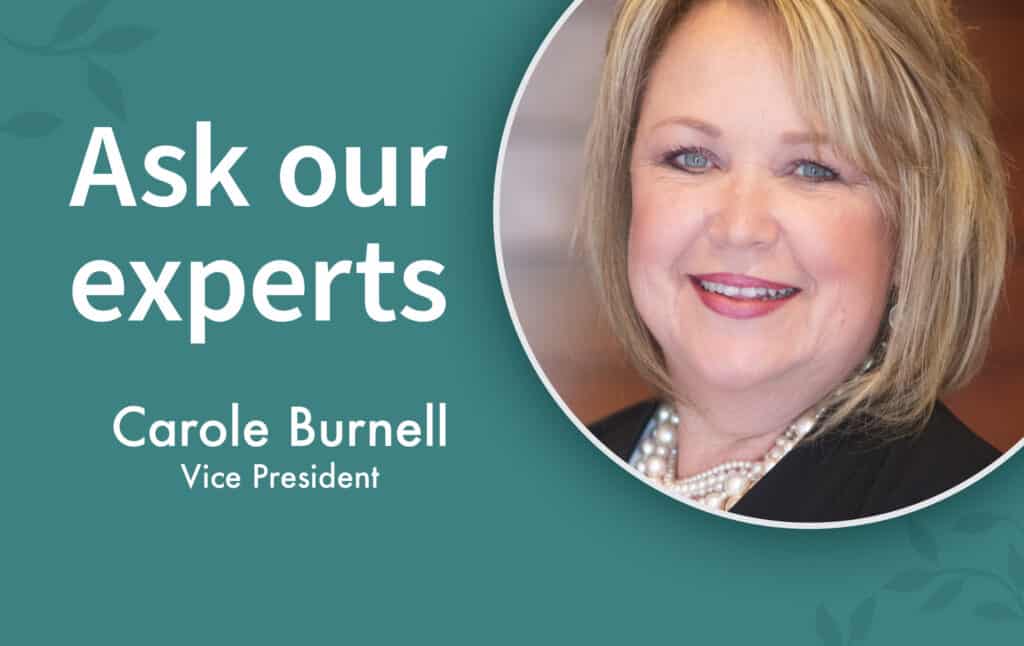 Deciding between skilled nursing facilities (SNFs) or assisted living facilities can be a confusing decision. After all, they both aim to serve seniors who cannot take care of themselves alone. So what's the difference between an SNF and an assisted living community? And which one is better for me or my loved one?
Carole Burnell, Vice President of Operations at Sonida Senior Living, has provided some insights to help determine which option best fits you or your loved one's lifestyle.
What are skilled nursing facilities and assisted living facilities?
SNFs are an institutional, clinical setting that provides care to those individuals who have a long-term, ongoing skilled need. If you or a loved one suffered a stroke, heart attack or an injury that requires 24-hour care, an SNF would be fitting.
Assisted living communities offer care and services in a more homelike, social setting. The focus of assisted living is to maximize the quality of life and independence for seniors. These communities provide tailored care plans, wellness and exercise programming, engaging activities and healthy meals.
Both facilities provide support and assistance with medication management, meals and activities of daily living such as bathing, dressing and toileting.
How are skilled nursing facilities and assisted living facilities different?
Care and services provided
SNFs provide skilled nursing services that assisted living facilities cannot due to regulatory requirements or not having licensed staff to meet the skilled need. Examples of these services include IV therapy, ongoing wound care, diabetic management when the individual's condition is not stable and predictable, or any need that requires 24-hour nursing supervision.
While assisted living communities don't staff for acute care, many have on-site ancillary services which provide therapeutic services, home health care and hospice services.
Privacy
Patients in SNFs generally share a room with little privacy. The door remains open and staff are frequently in and out of the room.
Residents in assisted living communities generally have their own apartment with a kitchenette and private bathroom. Staff don't enter without knocking and doors are closed unless the resident prefers otherwise. Seniors are encouraged to live as independently as possible, and care plans are adjusted to meeting their changing needs.
Staffing
SNFs employ 24-hour licensed nursing staff that can provide around-the-clock clinical care. The staffing ratios are much higher because patients have a much higher acuity, or measure of intensity of care, than seniors in assisted living. SNFs are required to have a licensed RN and/or LVN on duty at all times.
Assisted living facilities have 24-hour staffing and emergency response systems in place, but caregivers are not required to be licensed in most states. The staff to resident ratio is lower than an SNF, as residents have less intense care needs and do not require around-the-clock assistance.
Length of stay
Length of stay in both settings can vary widely.
For skilled nursing, it can range from several months to many years, but the average is less than a year.
In assisted living communities, residents tend to have longer stays as they can continually adjust their level of care and services to meet their changing needs. Being able to age in place allows seniors to stay in their homes and among friends and neighbors.
Cost
Cost varies widely depending on the SNF or assisted living facility, and the level of care needed. For comparison purposes, the average cost of privately paid skilled nursing is approximately $3,000 per month higher than assisted living.
Skilled nursing is generally paid for using Medicaid, long-term care insurance, Medicare, Veterans Aid and private pay.
While there are a small number of assisted living facilities that accept Medicaid, most are private pay. Residents who qualify for the Veterans Aid and Attendance Program generally can receive their benefits while living in assisted living. Some long-term care insurance policies also help with the cost associated with living in an assisted living facility.
What does Sonida Senior Living provide?
Sonida Senior Living offers independent living, assisted living and memory care options. Our residents enjoy balanced and delicious meals served restaurant-style, weekly laundry and housekeeping, scheduled transportation to medical appointments, activities and social opportunities, and personal care services provided by a passionate, dedicated and caring staff.  
As a leader in the senior living industry for over 30 years, we take pride in the homes we provide our seniors. Our team members go above and beyond to take care of the whole resident – mind, body and spirit. We are dedicated to those we are privileged to serve.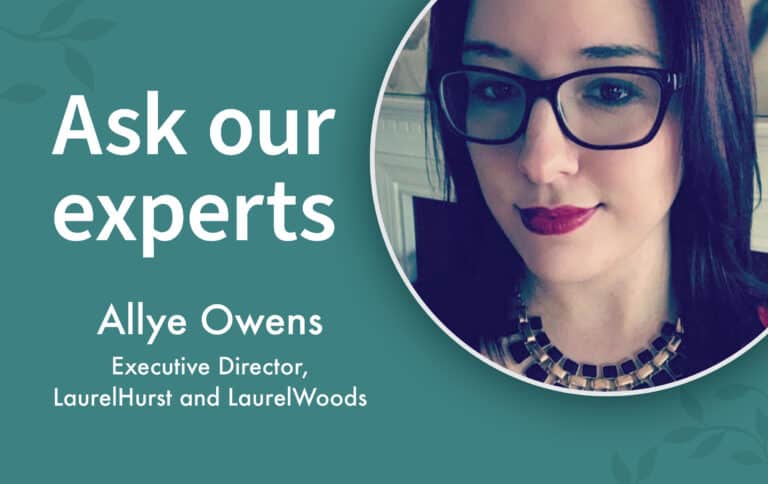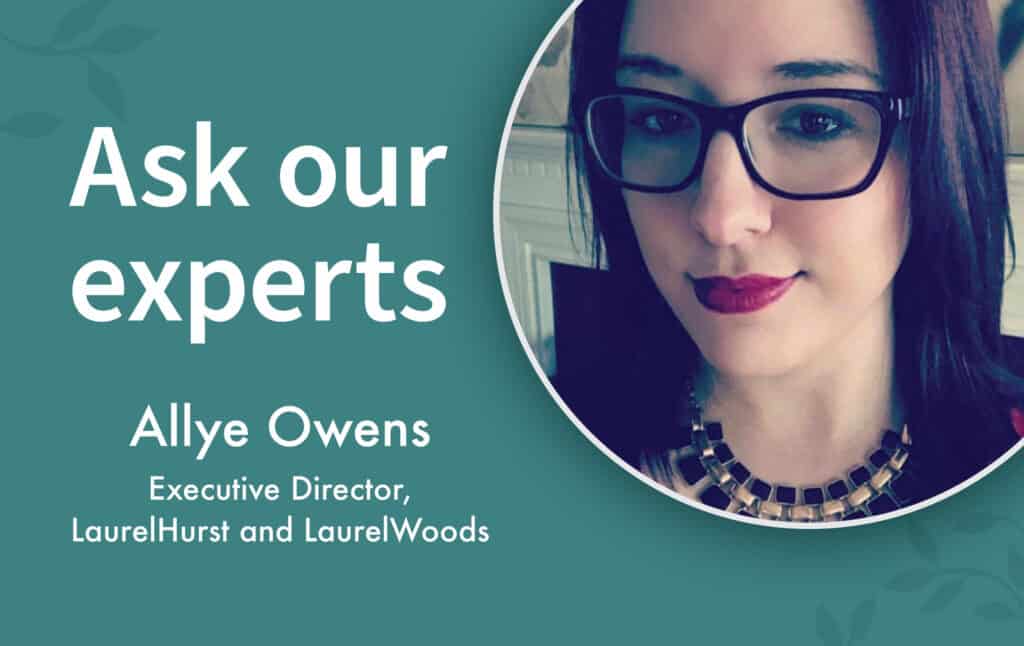 Ask our Experts: Q&A with Allye Owens
We chatted with Allye Owens, the executive director at LaurelHurst and LaurelWoods, to find out how her community has continued to foster connections during the pandemic.
Read blog
Find a community
If you're a senior or caregiver looking for independent living, assisted living or memory care services for you or your loved one, contact us to schedule a tour or request information about a community near you.