Other important information
View now
Hide
Yearly holiday parties, quarterly bingo games and popcorn socials are just some of the things that make Autumn Glen a special place to retire.
Each day you can dine in class in our tastefully decorated dining room while enjoying a restaurant-style meal made with the finest ingredients. We have a registered dietician on staff to help develop nutritious meals.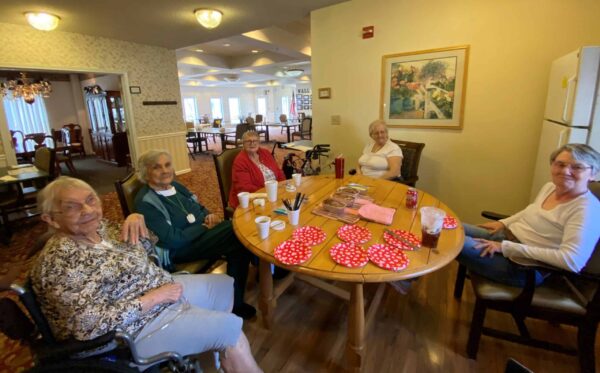 Experience the ambiance
Amenities that bring seniors together, create joy and make life a little easier.
Outdoor porches
Our four screened-in porches, as well as a large covered porch, are the perfect place for a chat with friends or relaxing and taking in the beautiful landscaping.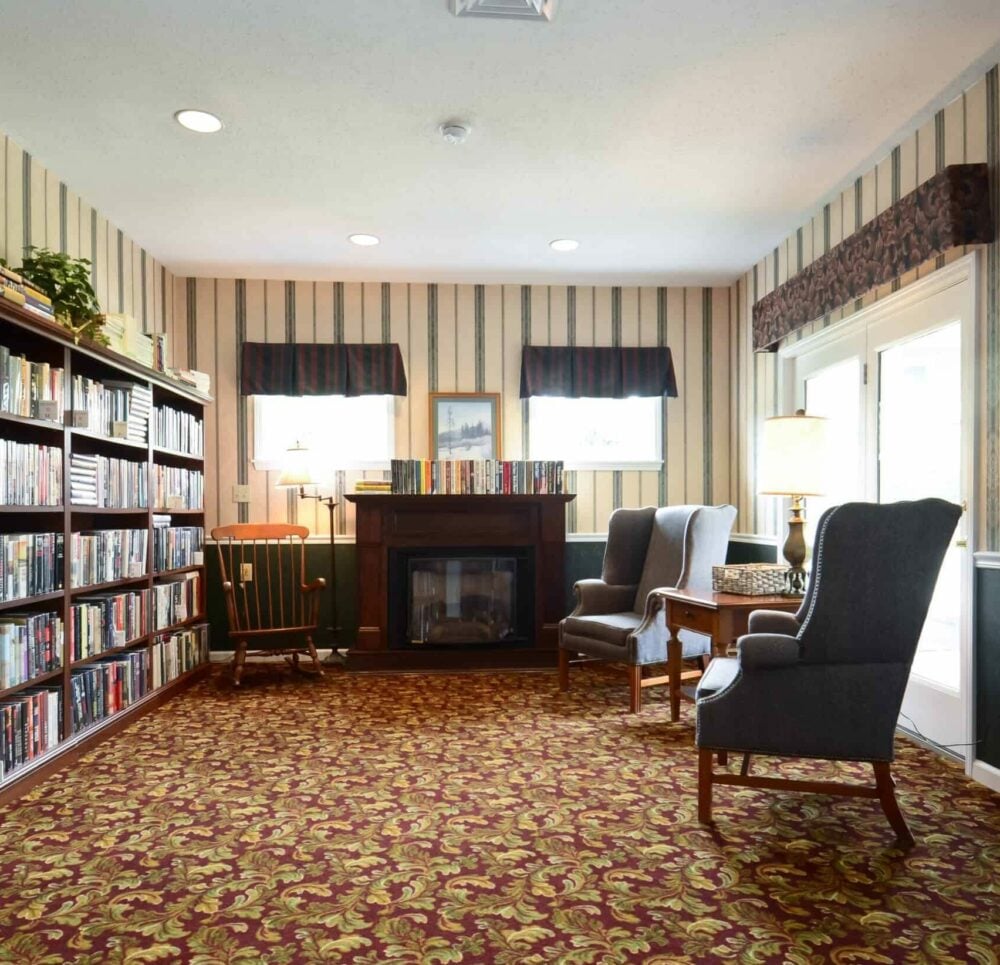 Well-stocked library
Explore a new genre or author in our library. With comfortable seating and a fireplace, it's the perfect place to curl up and enjoy a good read.
Activity programming
From baking, exercising, arts and crafts, games and trivia, we have plenty of fun at our senior living community. Grab a friend and join in on the fun!
Serving balanced meals with a side of fun
Resident nourishment is of the utmost importance at Autumn Glen. We serve three restaurant-style meals prepared with the best selections of meat and freshest produce and herbs. Breads, desserts and other treats are baked on-site daily. Our chefs can tailor menus to those with special dietary requirements.
And, don't worry about going hungry between meals as snacks and beverages are always available. We also have an à la carte menu during all meals. We help families arrange for birthday and anniversary celebrations at request.