Other important information
View now
Hide
The sound of laughter pouring out of the activity room during
penny bingo, a team member treating us to a spontaneous piano performance, the smell of Chef Doug's pork tenderloin wafting
from the kitchen. These intangibles set us apart and make Brookview Meadows a special place to retire.
Experience the ambiance
Amenities that bring seniors together, create joy and make life a little easier.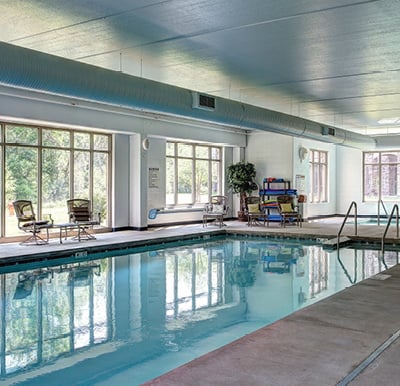 Aquatic center
Our pool is perfect for low-impact exercise, and the whirlpool helps ease aches and pains. The best perk, though, is when children visit for open swim. Giggles and squeals of delight echo down the hallways, putting everyone in a good mood.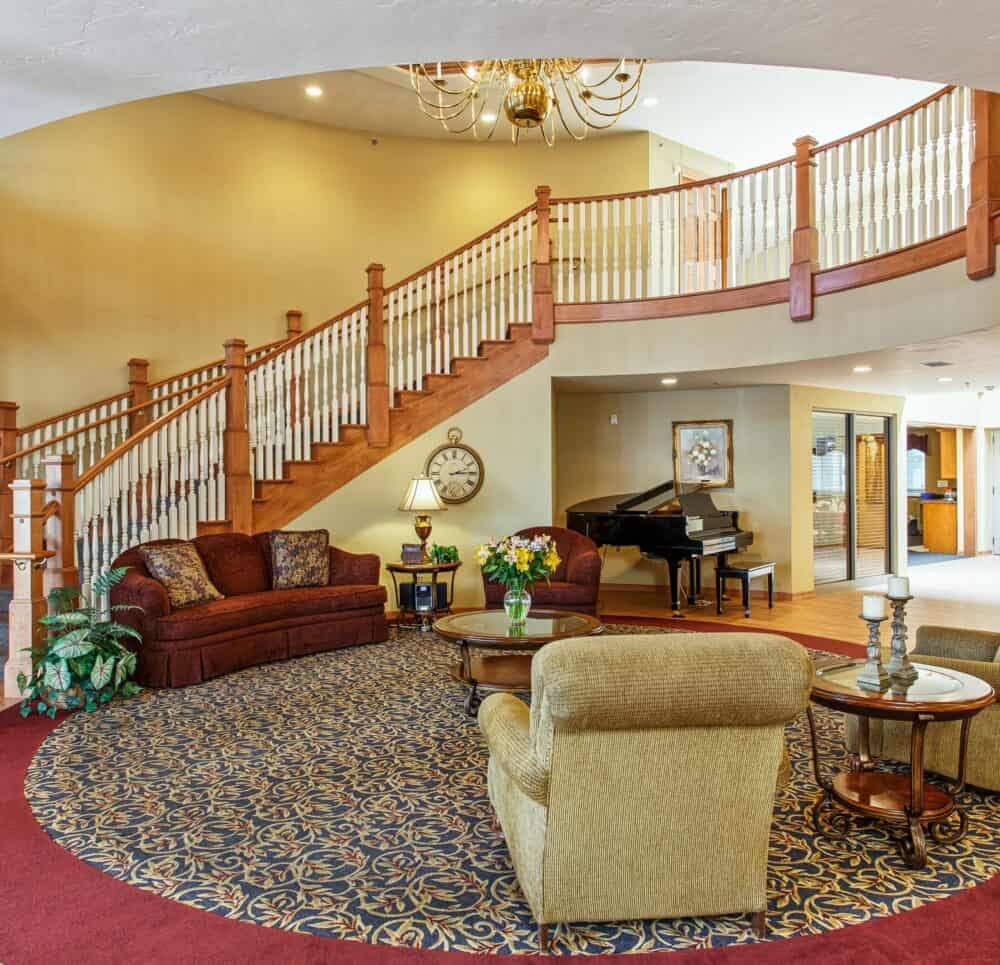 Lobby
We host fun activities in the Great Room lobby, which includes a dance floor and piano. The self-playing piano in our lobby fills the community with music throughout the day. And when one of our talented residents or team members sit down to play, it usually draws a small crowd.
Grounds & gardens
Paved trails make it easy to enjoy our flower beds, brooks, waterfalls and wildlife, including the turkeys, Sandhill cranes, turtles and deer who call our community home. Green-thumbed residents grow veggies and herbs in our community garden.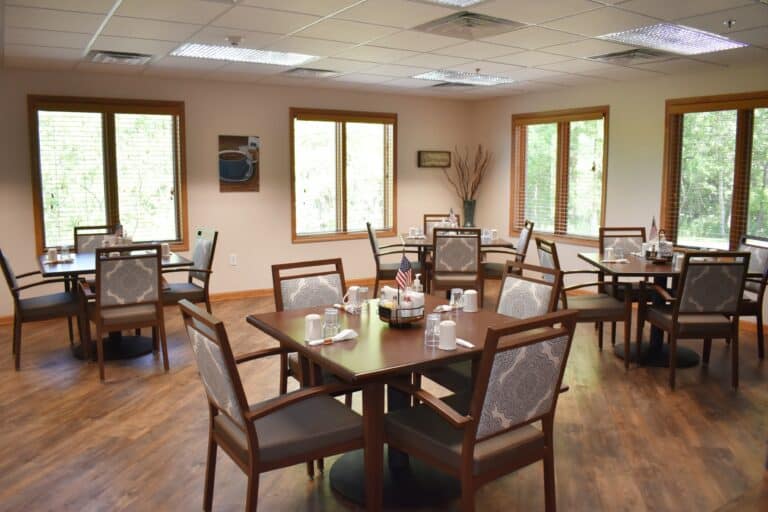 Serving balanced meals with a side of fun
When it comes to dining, options and variety are important—and that's what we strive to deliver! Independent living residents enjoy breakfast every day while assisted living residents receive three meals a day. We have an 8-week menu cycle based off resident preferences. We also enjoy offering special meals on holidays and birthdays.
Every morning, choose from made-from-scratch breakfast options. In addition to hearty and healthy main courses for lunch and dinner, we have a well-stocked soup and salad bar. You can dine restaurant-style in our comfortable dining room or have meal trays delivered to your home for an extra cost.