Other important information
View now
Hide
Friends enjoying our outdoor music concerts; the smell of supper wafting from the kitchen while being prepared by our talented chefs; residents fishing in our beautiful stocked pond. These are a few examples of what sets us apart and makes Country Charm a special place to live and retire.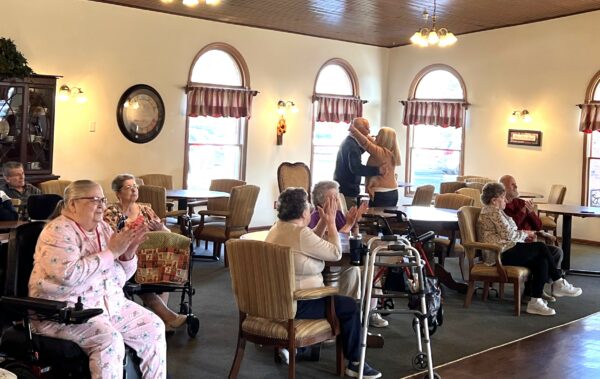 Experience the ambiance
Amenities that bring seniors together, create joy and make life a little easier.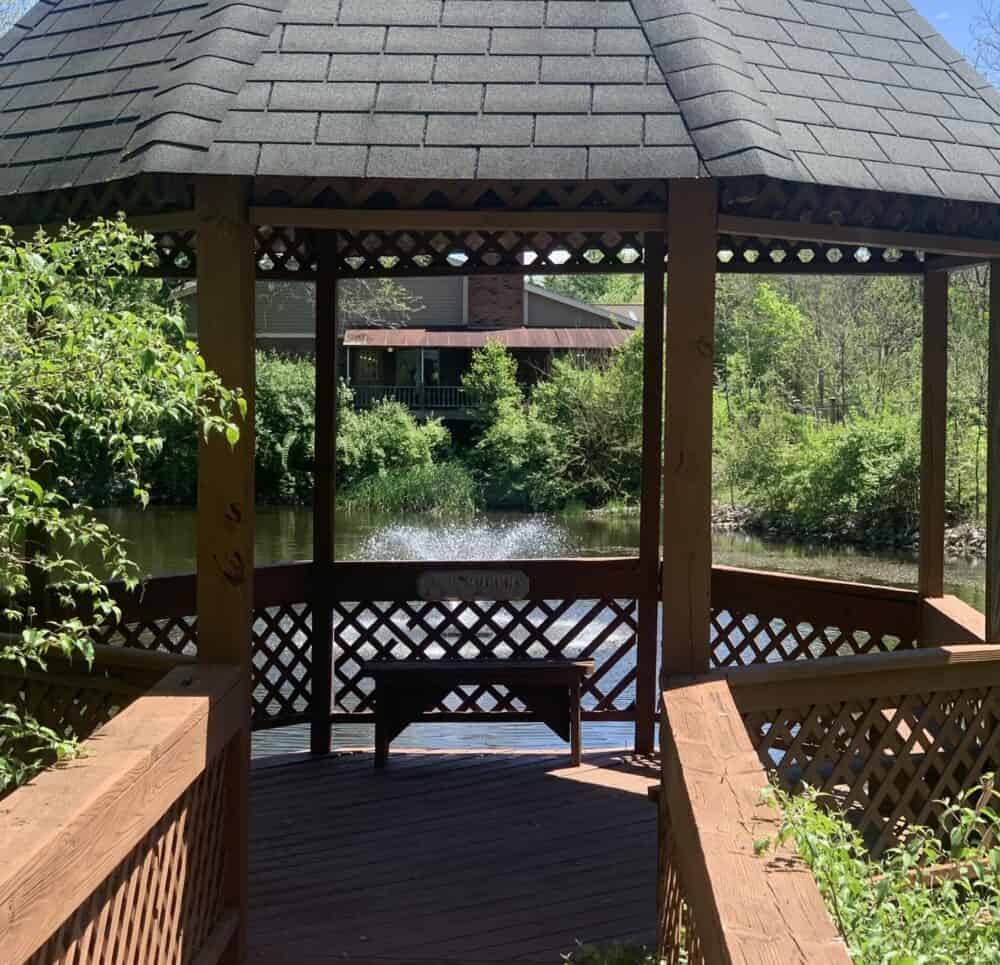 Grounds & walking path
Covered porches and a gazebo epitomize the cozy and comfortable environment of Country Charm. Our manicured grounds and landscaped courtyard are a great place to get out and enjoy the outdoors.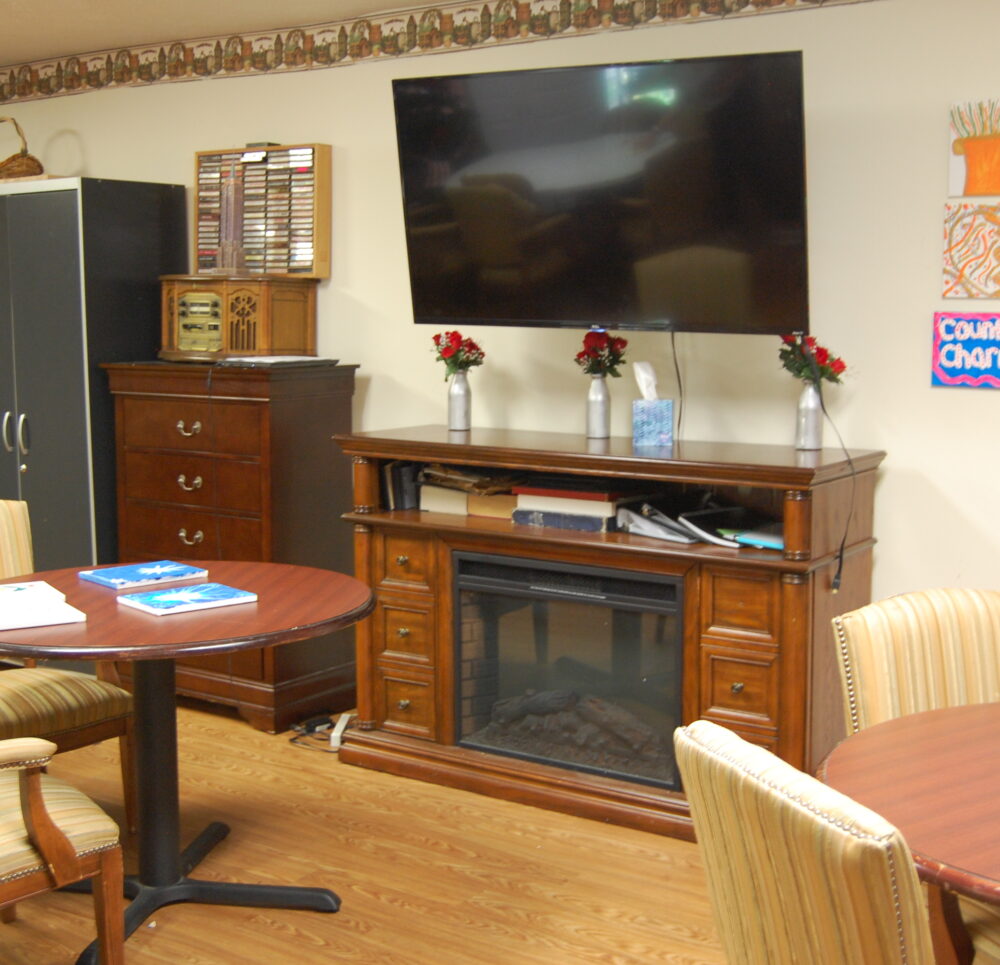 Lounge area
A comfortable lounge area boasting a big-screen TV is the ideal spot to watch a ball game or favorite television show with friends.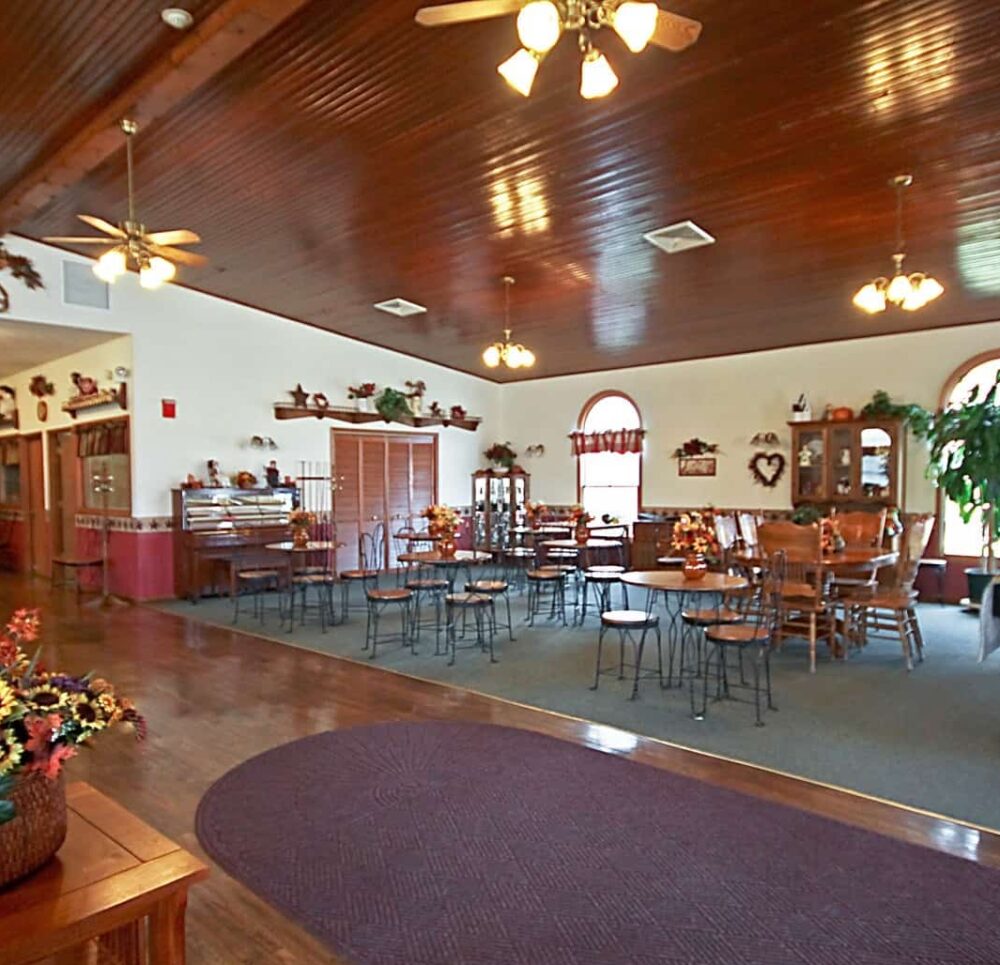 Dining room
Our charming and well-decorated dining room is one of the main focal points of Country Charm. With comfortable chairs and tables, you'll love catching up with your neighbors over a delicious meal. Afterward, enjoy ice cream in front of the fireplace.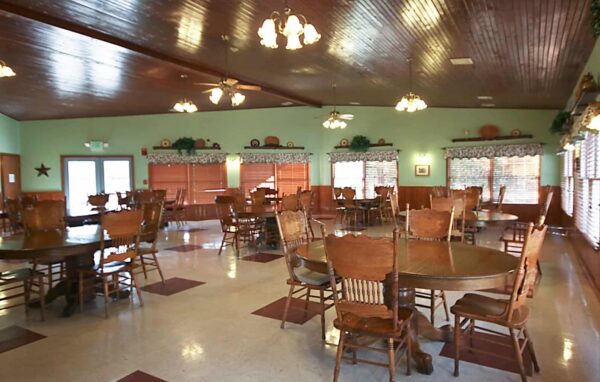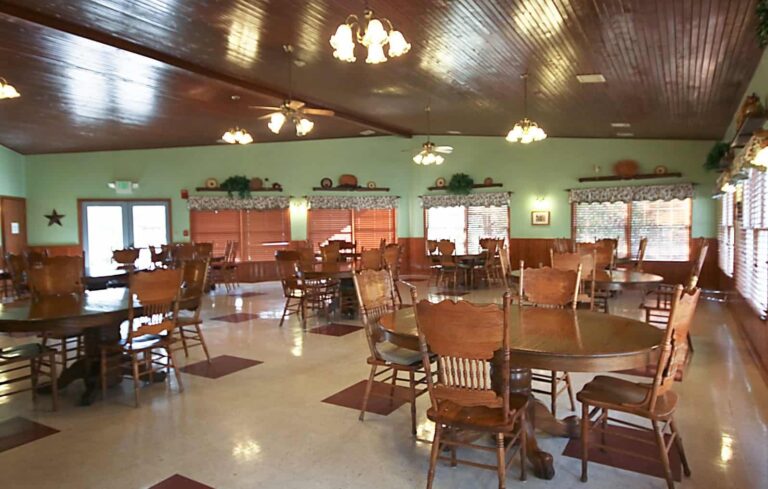 Serving balanced meals with a side of fun
Enjoy choosing from a wide variety of entrées, sides, salads and desserts served in our tastefully decorated dining room. With menus based on regional tastes and preferences from residents, you can entice friends and family to visit and enjoy a meal. 
Our three restaurant-style meals are made from scratch daily and include the best selections of meat and freshest produce and herbs hand-chosen by our culinary experts. Breads, desserts and other treats are baked on-site daily.