Other important information
View now
Hide
It's our goal to enrich the lives of all our senior residents. We do that through special programming and creating a vibrant environment. With daily exercise classes, regular church services, trips around town and happy hours, it's easy to spend time with friends and neighbors.
After you've worked up an appetite, you can head over to our comfortable dining room to enjoy restaurant-style meals. Our dining room is the hangout spot in our community; residents enjoy drinking coffee and socializing here.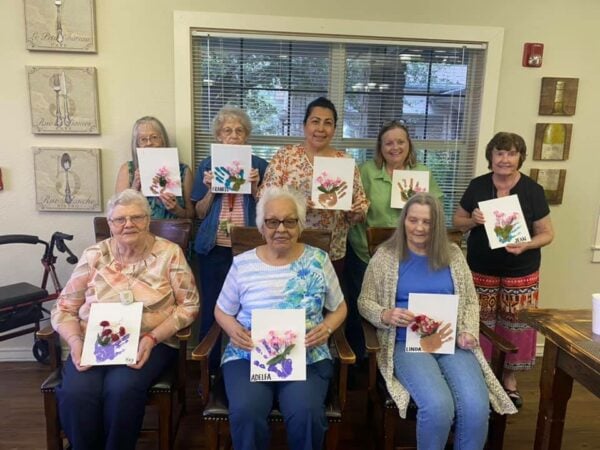 Experience the ambiance
Amenities that bring older adults together, create joy and make life a little easier.
Grounds & courtyard
If you love the outdoors, you'll appreciate our beautifully manicured grounds, landscaped courtyard and walking path. It's great for a leisurely stroll or to take in nature!
Well-stocked library
Looking for some tranquility? Check out our library full of books from all different genres. It's easy to get lost in a good story.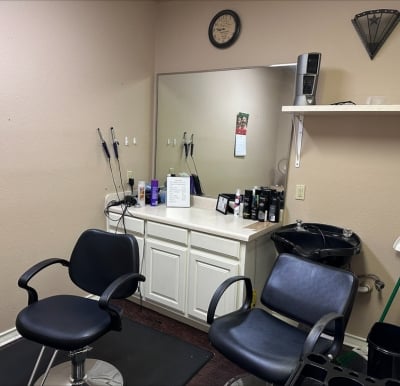 On-site beauty salon
You don't have to leave the comfort of our community to get yourself looking and feeling your best. Let our on-site beauty salon pamper you.
Get a full list of amenities
Serving balanced meals with a side of fun
We serve three chef-prepared meals per day, including a soup of the day at lunch and dinner. A variety of salads are available as precursors to our hearty meals. Snacks throughout the day include fresh fruit, crackers, granola bars and fruit-infused water.
Meals are based on resident preferences. Our specialties include donuts for breakfast on Sundays, spaghetti lunches, breakfast for dinner, and homemade cobblers and other desserts.
You can reserve our private dining room for special occasions, with guests having the option to order off the menu. We also offer a special kid's menu!