Other important information
View now
Hide
It's our goal to enrich the lives of all residents who call Good Tree home. We do this through special programming that encourages a sense of community and creates a vibrant environment. 
Our dining room is the hangout spot in our community and where you will often find residents drinking coffee and socializing together. It's also where you can enjoy restaurant-style meals with your friends and neighbors after working up an appetite.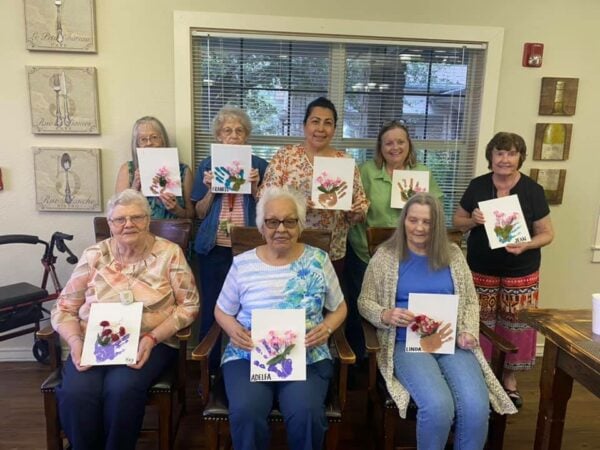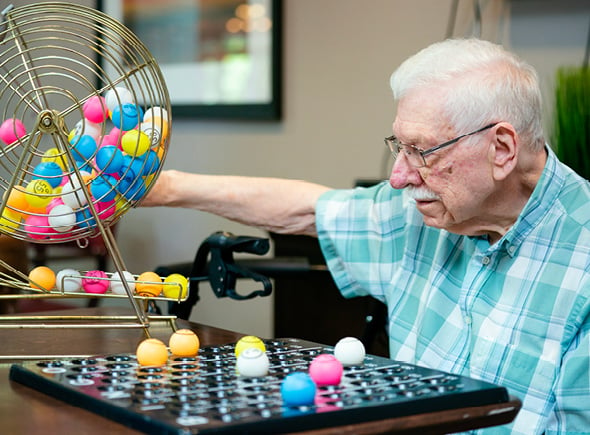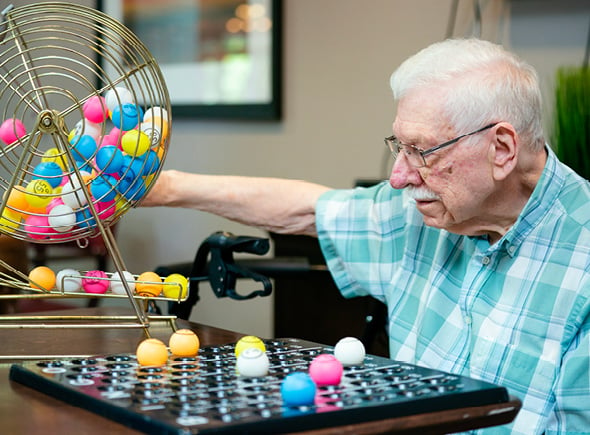 Plenty of entertainment for seniors in Stephenville, Texas
Stay active, stay vibrant, and enjoy your golden years. At our award-winning Good Tree community, there are always plenty of activities to choose from:
Day trips, happy hour, karaoke, trivia, themed parties and live entertainment

Gardening club and walking club

Exercise classes 

On-site Christian services and other devotional activities
Schedule a tour
Experience the ambiance
A place where older adults can live, learn and thrive.
Grounds and courtyard
If you love the outdoors, you'll appreciate our beautifully manicured grounds, landscaped courtyard and walking path. It's great for a leisurely stroll or to take in nature!
Well-stocked library
Looking for some tranquility? Check out our library full of books from all different genres. It's easy to get lost in a good story.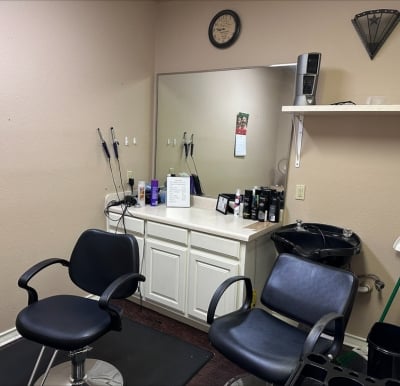 On-site beauty salon
You don't have to leave the comfort of our community to get yourself looking and feeling your best. Let our on-site beauty salon pamper you.
See a full list of amenities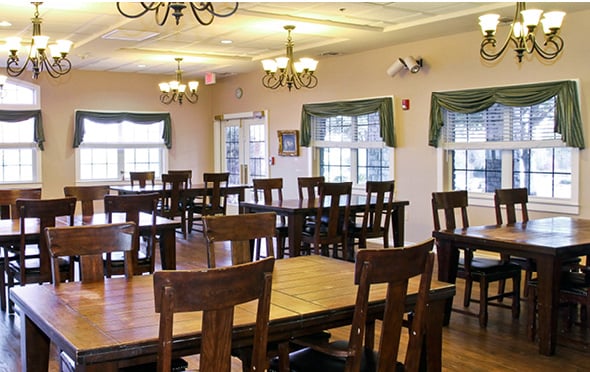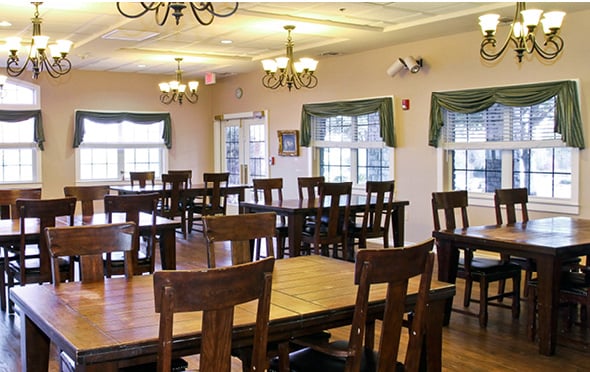 High-quality food prepared just for seniors
We serve three chef-prepared meals per day, including a soup of the day at lunch and dinner. A variety of salads are available as precursors to our hearty meals. Snacks throughout the day include fresh fruit, crackers and granola bars, and spa inspired fruit-infused water.
Meals are based on resident preferences. Our specialties include donuts for breakfast on Sundays, spaghetti lunches, breakfast for dinner, and homemade cobblers and other delectable desserts.
You can reserve our private dining room for special occasions, with guests having the option to order from the menu. We also offer a special kid's menu for young visitors!
Activities and entertainment calendar
Our calendar is filled with activities throughout the day, including morning exercise, bingo, arts and crafts, Bible study, snack hours and so much more. The opportunities to find your joy are endless!
In the Stephenville area
Situated southwest of Fort Worth, our community is 30 miles from Interstate 20 and is close to shopping, dining and recreation venues. Good Tree serves Erath County and is convenient for family members living nearby in Granbury, Comanche and Cisco, TX.
Nearby:
Hospitals: Stephenville Medical and Surgical Clinic, Texas Health Stephenville
Pharmacies: H-E-B, Walgreens, Walmart, CVS, River North
Restaurants: Chili's, Cotton Patch Café, Hard Eight Barbecue, Peacock's, Pizza Hut, Wingstop
Shopping: Walmart, Dollar General, H-E-B, ALDI, Family Dollar
Local destinations: Legends Country Club, Stephenville City Park, Bosque River Trail