Other important information
View now
Hide
Hearing your favorite tune on the piano in our Northwoods-themed community room, strolling the nature trails and observing the wildlife, enjoying freshly-prepared meals in our large dining room; these are the experiences that set Rose Arbor & Wildflower Lodge apart and will make you feel at home.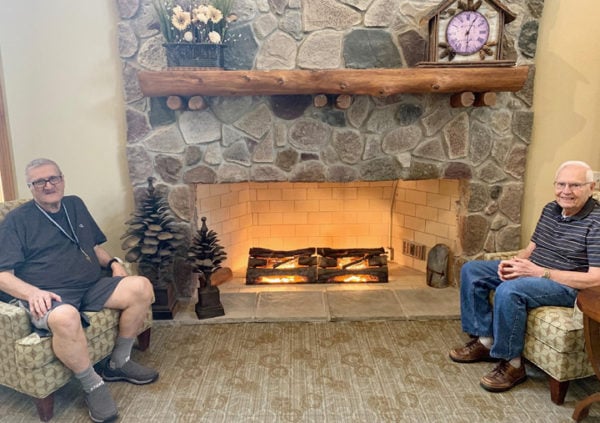 Experience the ambiance
Amenities that bring seniors together, create joy and make life a little easier.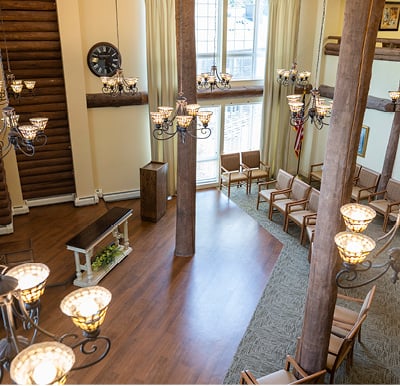 Community room
The heart of our community, this space brings people together to relax and connect. Oversized windows fill the space with natural light, creating the perfect setting. Join us for baking, crafting, Bingo, Poker, card games and more!
Library
Our comfortable, well-stocked library is a quiet space to cozy up with a book, the paper or a puzzle, or just relax with your thoughts.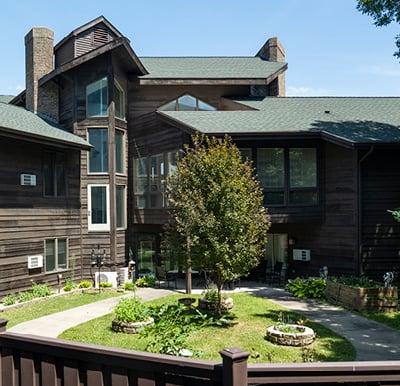 Grounds & walking paths
Recharge in nature on our community grounds and surrounding trails. Enjoy the sounds and sights of the seasons from chirping birds and blooming gardens to changing leaves and the first snowfall.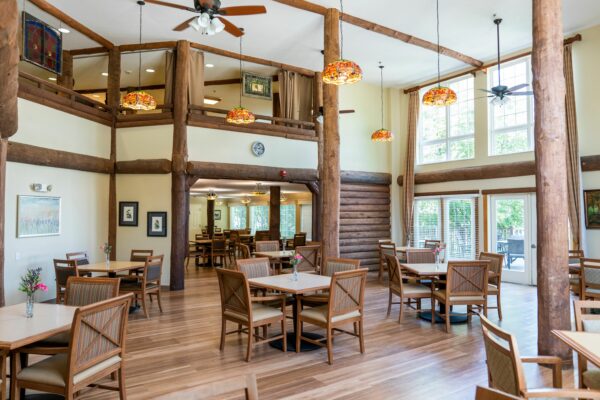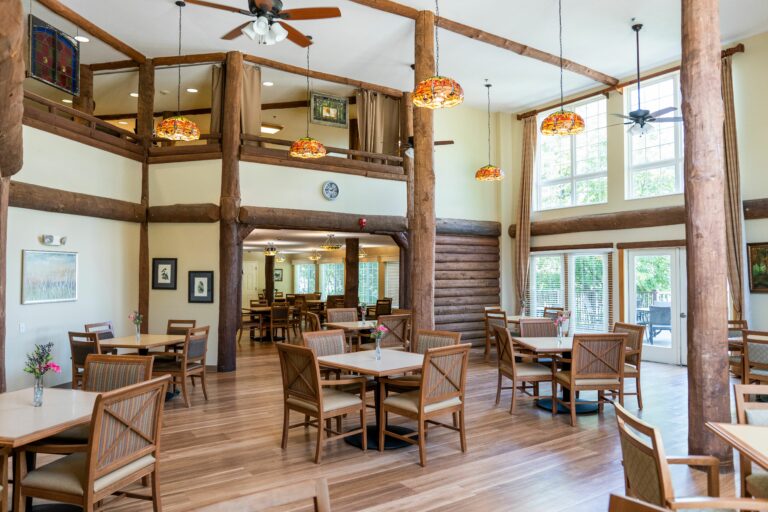 Serving balanced meals with a side of fun
We take our dining seriously at Rose Arbor & Wildflower Lodge. Our great chefs provide three delicious and nutritious meals served restaurant-style in our spacious dining room.
Residents have input on our always-evolving menu selections. We offer an alternate menu, where residents can customize any meal they want. They can sub the main entrée and add sides to their liking.
Hosting a gathering? We offer party trays and other food selections for larger groups.