Other important information
View now
Hide
The sound of laughter pouring out of the activity room during a game of pool, the gathering of neighbors in the gazebo in our courtyard, the smell of our talented chef's famous desserts wafting from the kitchen; these intangible things are what set us apart and make Rosemont a special place to retire.
Experience the ambiance
Amenities that bring people together, create joy and make life a little easier.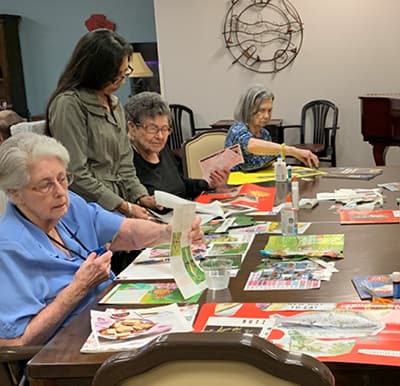 Activity center
The activity center is always busy with bridge groups and plenty of other games so residents can challenge friends anytime. We celebrate everything from Tea Time, Spring Dances, Fall Festivals and more!
On-site salon
Whether you're in need of a trim, a perm or a whole new style, we will have you looking and feeling your best.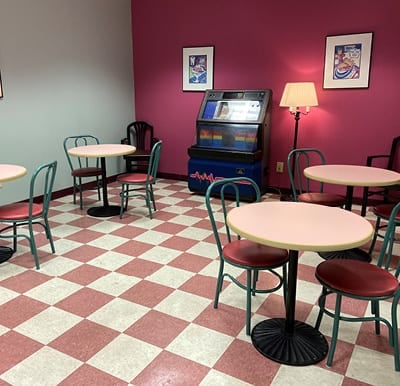 Ice cream parlor & jukebox
Grab a friend and head over to our ice cream parlor to enjoy a sweet treat and some good tunes from our jukebox.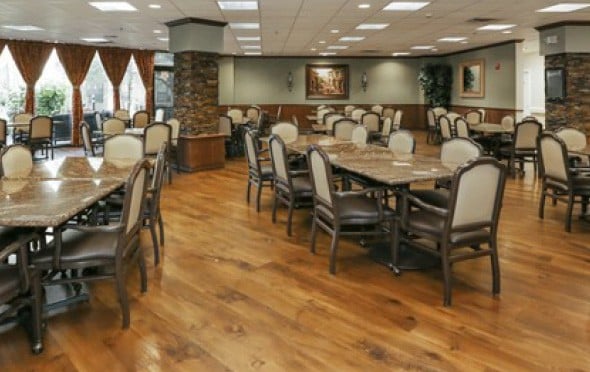 Serving balanced meals with a side of fun
At Rosemont, we understand that the dining experience is important to our residents, and we take your preferences into account when preparing our menus. Our talented culinary team prepares three restaurant-style meals from scratch daily, and we ensure our menus offer a variety of choices. A substitution menu is always available, as well as a soup of the day. We also have an omelet bar on Saturday mornings!
With two private dining rooms available, you can host a gathering of your loved ones to celebrate a special occasion such as a birthday, anniversary or holiday.