Other important information
View now
Hide
The sound of laughter pouring out of the library during book club, the smell of our talented chef's famous crab cakes wafting from the kitchen before supper is served, chatter among our residents during one of our ice cream socials or happy hour; these are intangible things that set us apart and make The Residence of Chardon a special place to retire.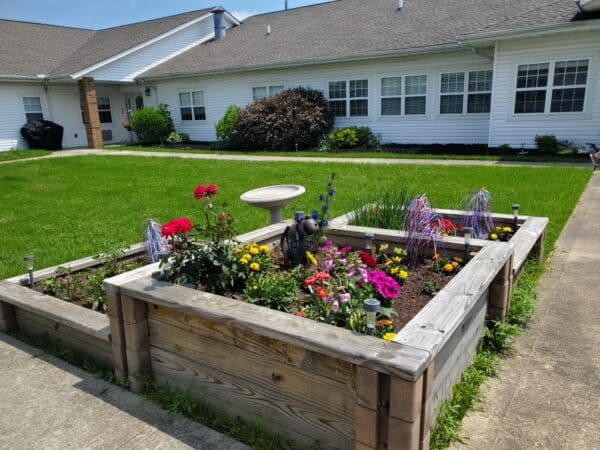 Experience the ambiance
Amenities that bring older adults together, create joy and make life a little easier.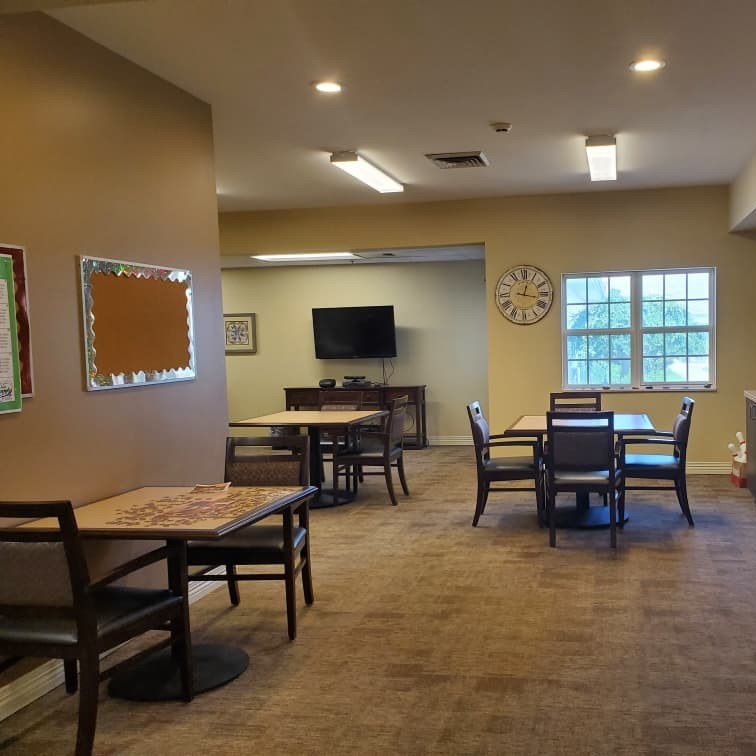 Activity center
Our activity center is truly the heart of our community with friends and neighbors always willing to challenge each other in a friendly card game or a game of bingo.
Lounge area
Our lounge area with comfortable seating and a big-screen TV calls to those who have a passion for classic movies or cheering on their favorite teams with fellow fans.
Courtyard
An enclosed courtyard with walkways, coupled with beautifully manicured grounds, encourages residents to get out and take a stroll when the weather is nice. We also do outdoor games, themed lunches and picnics here!
Get a full list of amenities
Serving balanced meals with a side of fun
The Residence of Chardon offers three meals a day, served restaurant-style in our tastefully decorated dining room. Our breakfast is a favorite among residents because we serve farm-style meals, including homemade muffins and pastries.
We prepare our meals based on resident preferences. We even try to include residents' family recipes into our menus.
Take advantage of our private dining room and invite your family and friends over to celebrate a special event like an anniversary or birthday.