Other important information
View now
Hide
Memory care services at The Waterford at Creekside
At The Waterford at Creekside, we work collaboratively with residents, families and our team of caregivers to design a custom, person-centered care plan. Using the Magnolia Trails™ five pillars of care approach, we strive to nurture the whole self, helping our residents live life to the fullest.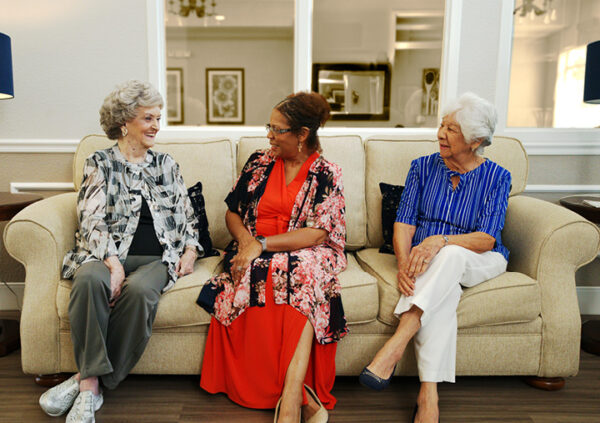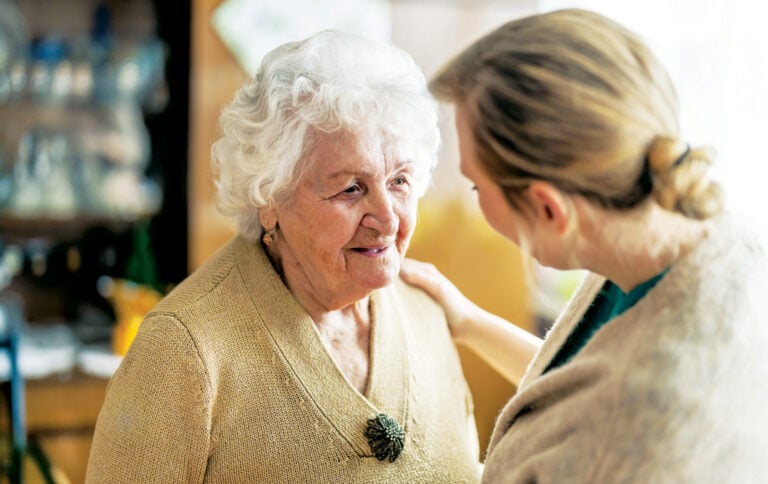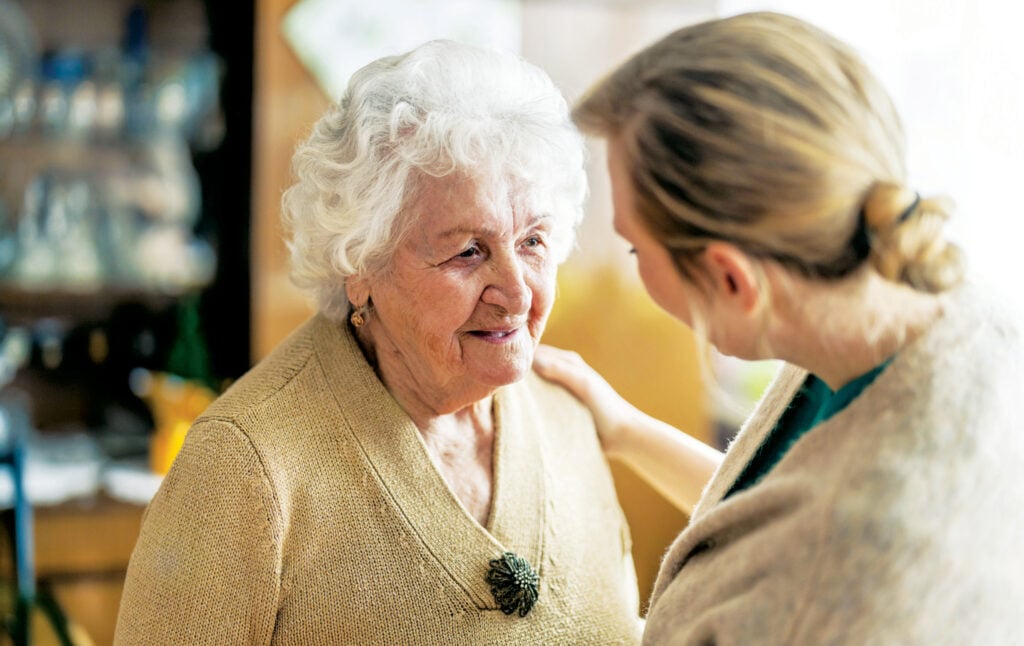 Memory care
Our specialized program, Magnolia Trails™, goes beyond the typical management of Alzheimer's and other types of dementia by providing care for the whole person–mind, body and spirit. Our caregivers work with families and their loved ones' health care providers to create a unique plan for each resident. 
We tailor the days to meet seniors where they are at each moment. From daily interactions and activities to the environment and food, every aspect of the experience we provide is centered on the resident.
Schedule a tour
Download our brochure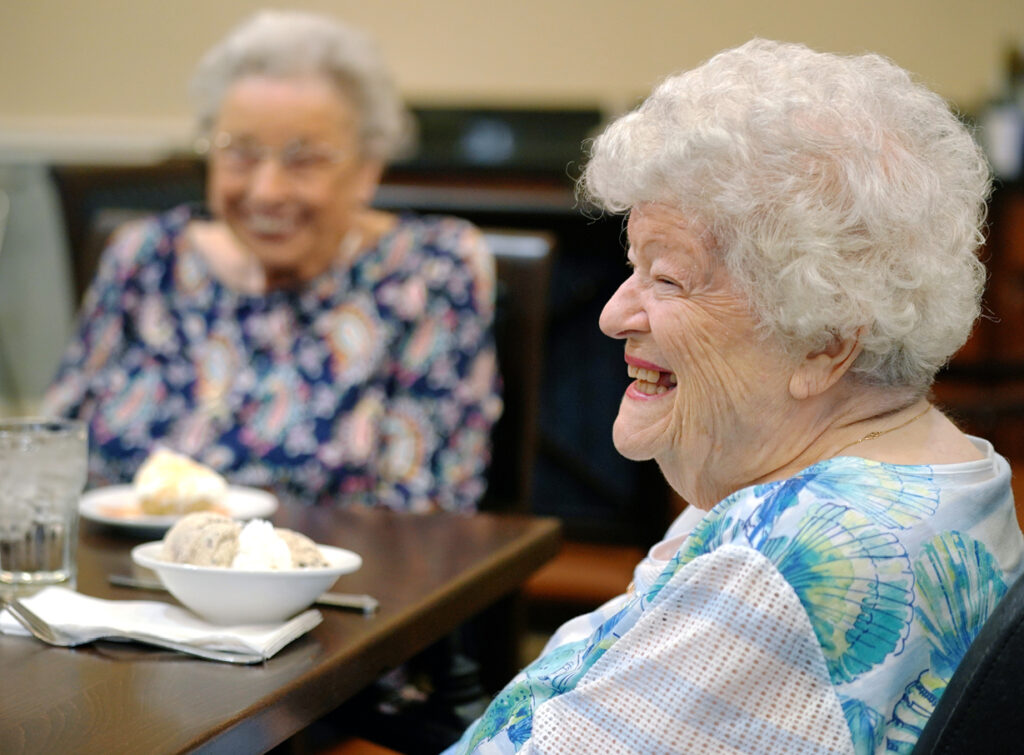 Temporary stay
Sometimes called a respite care or rehab, temporary stay is available for seniors who need extra support and monitoring for a short period—such as recovering from a surgery or injury, or while a caregiver is away.
This is also a great way to see if a senior living community is right for you. You'll stay in a spacious, private apartment and have access to all our community's amenities and services throughout your stay.
Schedule a tour
Our program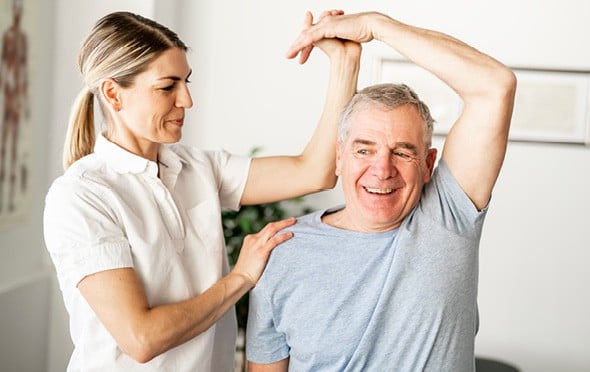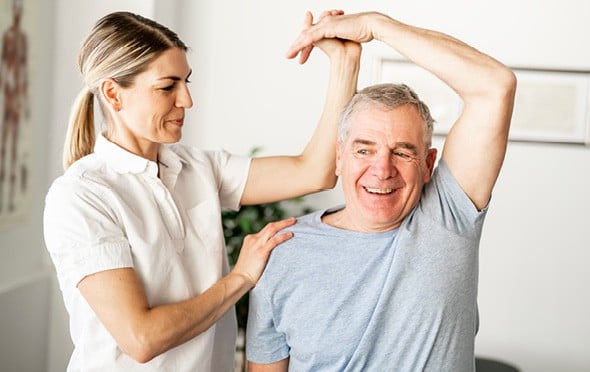 Services we provide to keep seniors active and healthy in Pensacola
There's no substitute for good health. The Waterford at Creekside offers convenient on-site services to help protect and support our residents' health:
24-hour awake staff with a doctor on call

Full medication management and incontinence care

Specialized care, including catheter, colostomy, oxygen and wound care

Memory care, including for hallucinations, wandering and exit-seeking behaviors

On-site access to a nurse practitioner, medication technician, nutritionist, optometrist, podiatrist, and visiting occupational, physical and speech therapists

Home care and hospice available on-site
Frequently asked questions about memory care
What is the difference between a nursing home and memory care?
Both nursing homes and memory care facilities provide around-the-clock care, support and supervision of residents. However, only memory care facilities are specifically geared toward those living with Alzheimer's disease or other forms of dementia. 
Memory care facilities are not generally staffed or designed to provide medical treatment. However, they can provide medication management for routine prescription medication prescribed by a resident's doctor.
What is Magnolia Trails™?
Our Magnolia Trails™ memory care program was created to provide more than just care and support for residents. We create a safe, calming and homelike environment and engage residents with dignity. 
Through this program, we provide nutritious and enjoyable dining experiences, create opportunities for residents to embrace the moment and connect with others, and collaborate with families to ensure the best care for your loved one.
Do you offer programs for people with Alzheimer's disease and other forms of dementia?
Yes! We offer interactive programs specifically designed to help meet the cognitive, social and emotional needs of residents with Alzheimer's disease or other forms of dementia. 
Residents receive individualized attention along with stimulating programming that encourages them to stay active. We create opportunities for residents to have fun and socialize while receiving care and services from compassionate caretakers.
Are medical services offered on-site?
Yes. At The Waterford at Creekside, we provide services such as specially trained staff on-site 24 hours a day, seven days a week, incontinence care, medication management, occupational therapy, physical therapy, speech therapy, visiting podiatry, home health, hospice care and more. 
Those who need more medical care than what we as a memory care facility can provide may be better served by a nursing home.
What is respite care/temporary care?
Respite care, also known as temporary care, refers to a short-term stay at a senior living community. The stay ranges from a few days to a few weeks in a furnished apartment with access to community amenities and services. 
We offer this option for seniors in need of temporary residence. That could be due to a caregiver's absence or a recent illness or injury, or even just for those who want to try out our community before making a permanent move.