Other important information
View now
Hide
Senior living services at The Waterford at Hartford
You can choose the right amount of support and services to help you age in place at The Waterford at Hartford.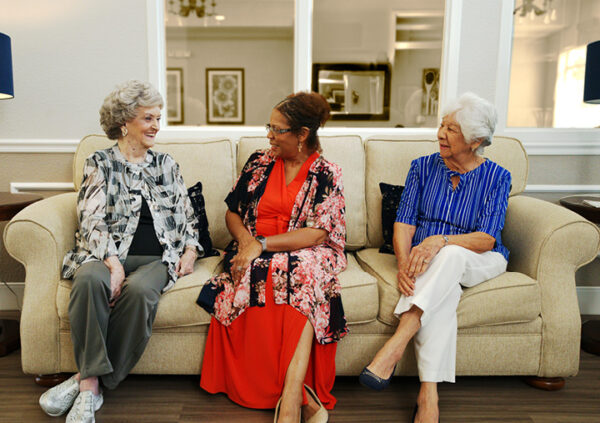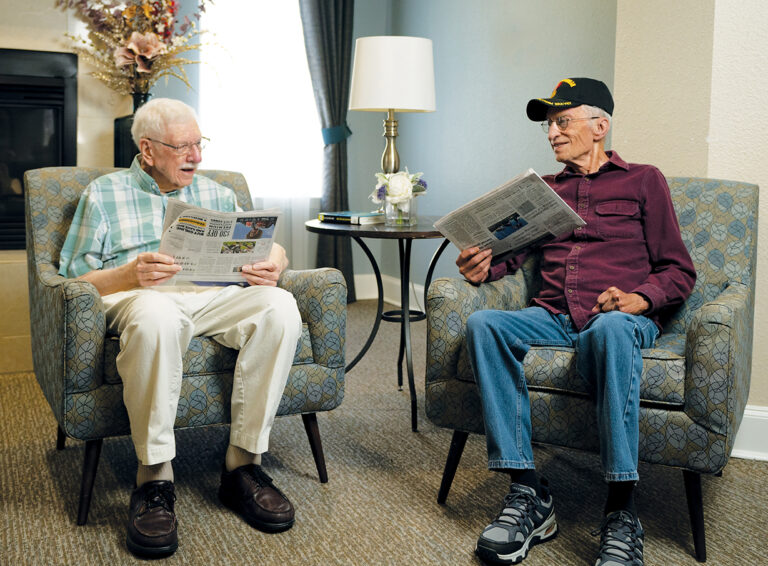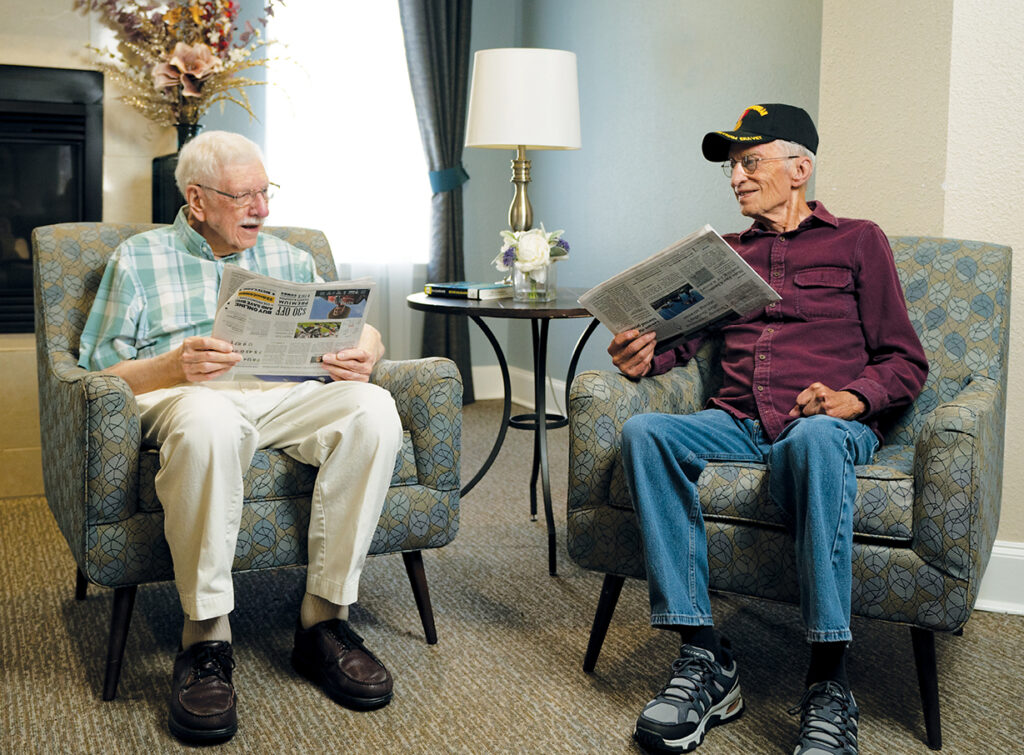 Assisted living
Our team of caregivers work collaboratively with the resident and their family to design a custom, person-centered approach to nurturing the whole self–mind, body and spirit. We offer:
24-hour staffing

Regular personal care assessments 

Access to a choice of home health agencies

Special nutrition counseling

Bathing, dressing and grooming assistance

Incontinence care

Medication administration and reminders

Wellness, walking, balance and exercise classes

Meals served daily

Recreational activities and entertainment

Escort and transfer assistance
Schedule a tour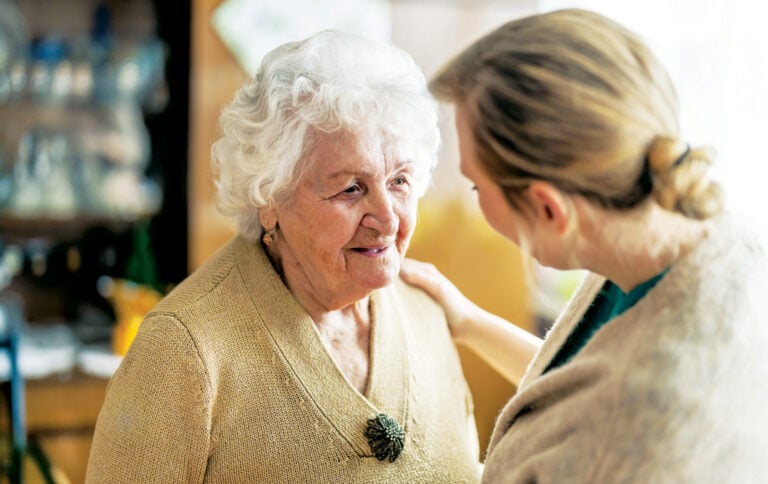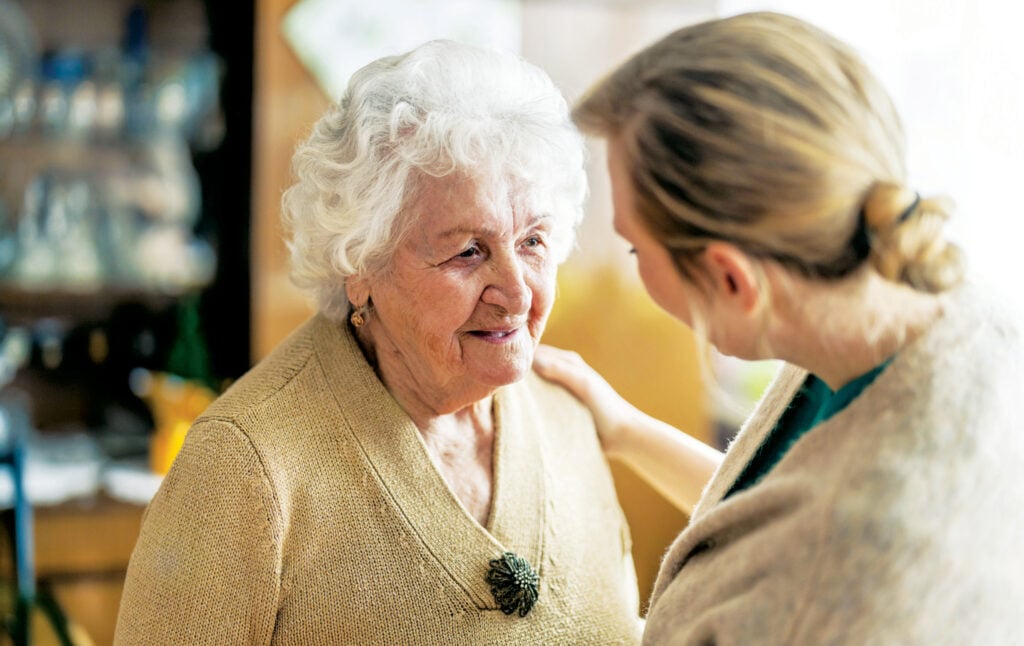 Memory care
Our specialized program, Magnolia Trails™, goes beyond the typical management of Alzheimer's and other types of dementia by providing care for the whole person–mind, body and spirit. Our caregivers work with families and their loved ones' health care providers to create a unique plan for each resident.
We tailor the days to meet seniors where they are at each moment. From daily interactions and activities to the environment and food, every aspect of the experience we provide is centered on the resident.
Schedule a tour
Download our brochure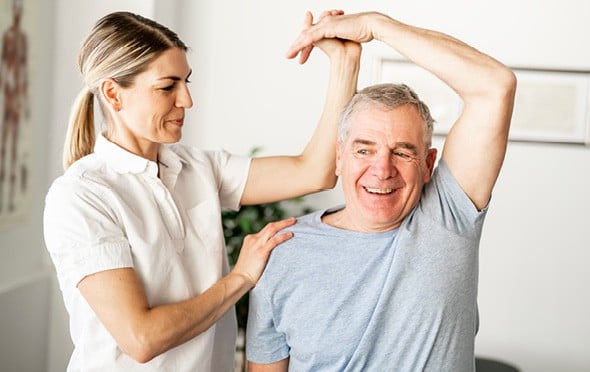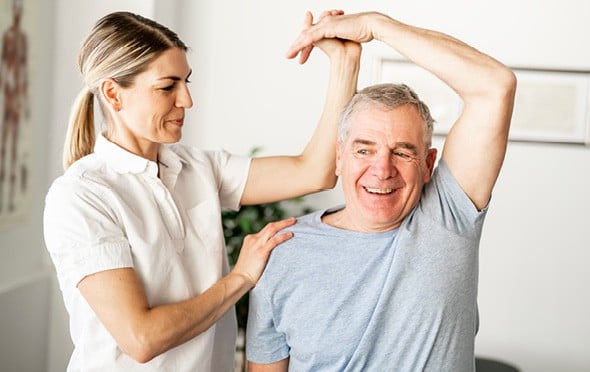 Health support for seniors at The Waterford at Hartford
With great care comes great peace of mind. At our senior living community in Hartford, you have access to:
24-hour awake staff with a doctor on call

On-site dietician, medication technician and massage therapist

Visiting physicians, including nurses, podiatrists and physical, occupational and speech therapists

High-acuity care, including catheter and oxygen

Home care and hospice available on-site
Frequently asked questions about assisted living and memory care
What is the difference between assisted living and memory care?
Assisted living can improve the daily life of seniors, especially for those who are starting to struggle on their own. Residents will receive support with everyday activities including bathing, getting dressed, incontinence care, help with mobility and more.
On the other hand, memory care facilities are specifically geared toward those living with Alzheimer's disease or other forms of dementia. Assisted living can be an option for seniors in the early stages of Alzheimer's or other forms of dementia. If a higher level of care is needed due to advanced dementia, memory care is more suitable.
How much does senior living cost in Hartford, Wisconsin?
There are many factors that affect pricing. This includes the type of apartment, such as a studio, one-bedroom or two-bedroom apartment. However, the cost of senior living at our community in Hartford begins at $4,685 for assisted living and $7,400 for memory care per month. Because memory care requires a higher level of support, the cost of memory care is higher than assisted living.
Moving to an assisted living and memory care community can be cost-effective. Expenses that are usually included as part of the monthly rent include utilities, basic cable and Wi-Fi (in some communities), groceries, meals, dining service, cleaning/housekeeping, maintenance, transportation services, and of course, activities to keep you entertained! 
The majority of families with relatives in assisted living and memory care facilities pay out of pocket. However, there are options available to help pay for assisted living and memory care, including long-term care insurance policies, life insurance conversions, bridge loans and more.
What services are included in senior living rent?
At our community, staff are on-call 24/7 to respond to resident needs or emergencies. We offer social activities, meals, support with chores like housekeeping and laundry, medication management and help with tasks like bathing and getting dressed. Residents generally have their own apartments, although some communities offer shared apartments to make them more affordable.
Are medical services offered on-site?
Many assisted living and memory care communities offer on-site care, like physical therapy, occupational therapy and speech therapy, through partnerships with care providers. Memory care facilities are not generally staffed or designed to provide medical treatment. However, they can provide medication management for routine prescription medication prescribed by a resident's doctor. Those who need more medical care than what a memory care facility can provide may be better served by a nursing home.
I especially like the workers here at The Waterford. They are so kind and fun! The ambiance here is wonderful. It's so special being with other residents and great friends. Patsy V.