Other important information
View now
Hide
If you appreciate high-end furnishings and down-to-earth people, look no further. Our recently-renovated apartments are as classy as they are comfortable and provide ample space to entertain and plenty of cozy spots to curl up and relax.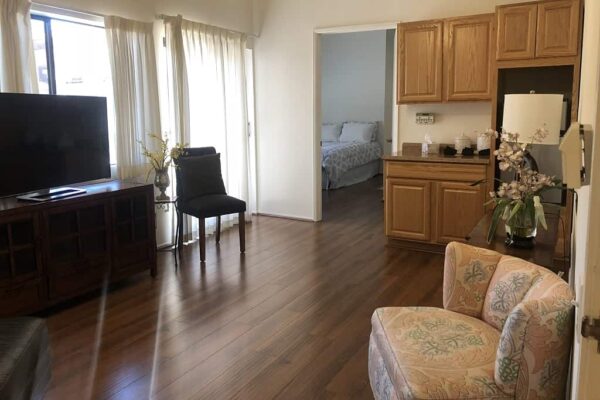 Apartments & floor plans
Thoughtful design that places resident well-being at the forefront.
Quality & comfort
With a variety of floor plans, sizes and safety features, we have something for everyone.
Our apartments are functional with kitchenettes in select apartments. Most floor plans offer a balcony or patio, ideal for enjoying the warm ocean breeze on summer nights. All floor plans feel luxurious with plush wall-to-wall carpeting and laminate flooring.
Safety & convenience
Our apartments have large bathrooms with walk-in tub showers and safety assist railing throughout. Some apartments feature corner showers. Smoke alarms, sprinkler systems, emergency response systems and safety call buttons in every apartment provide peace of mind.
Climate control, individual locked mailboxes, cable and Wi-Fi will make you feel at home and in control of your space.
Apartment amenities list
Showing 1 of 1 carousel pages
Studio
Our cozy studio features a large bathroom and spacious living/sleeping area.
350 square feet
Showing 1 of 1 carousel pages
Alcove
Our Alcove floor plan features a kitchenette, private bathroom and access to a balcony.
500 square feet
Showing 1 of 1 carousel pages
One bedroom
Our one-bedroom with combined bathroom floor plan offers a spacious living room, kitchenette and access to your private patio or balcony.
650 square feet