Other important information
View now
Hide
If you appreciate high-end furnishings and down-to-earth people, look no further. Our thoughtfully designed senior apartments are as classy as they are comfortable. They provide ample space to entertain and plenty of cozy spots to curl up and relax.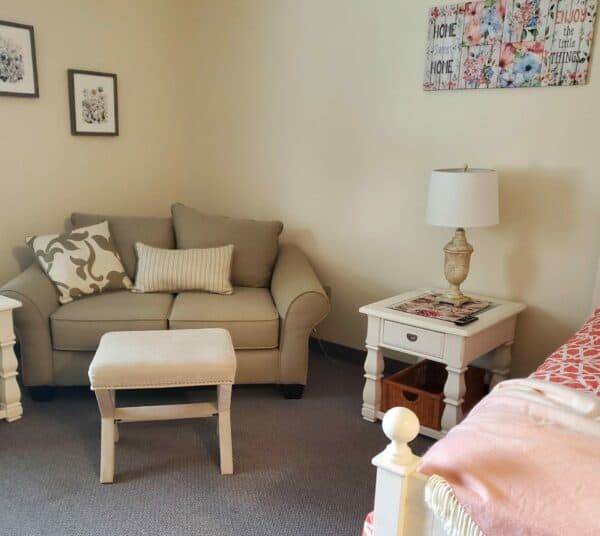 Senior apartments at Whispering Pines Village
Thoughtful design that places resident well-being at the forefront.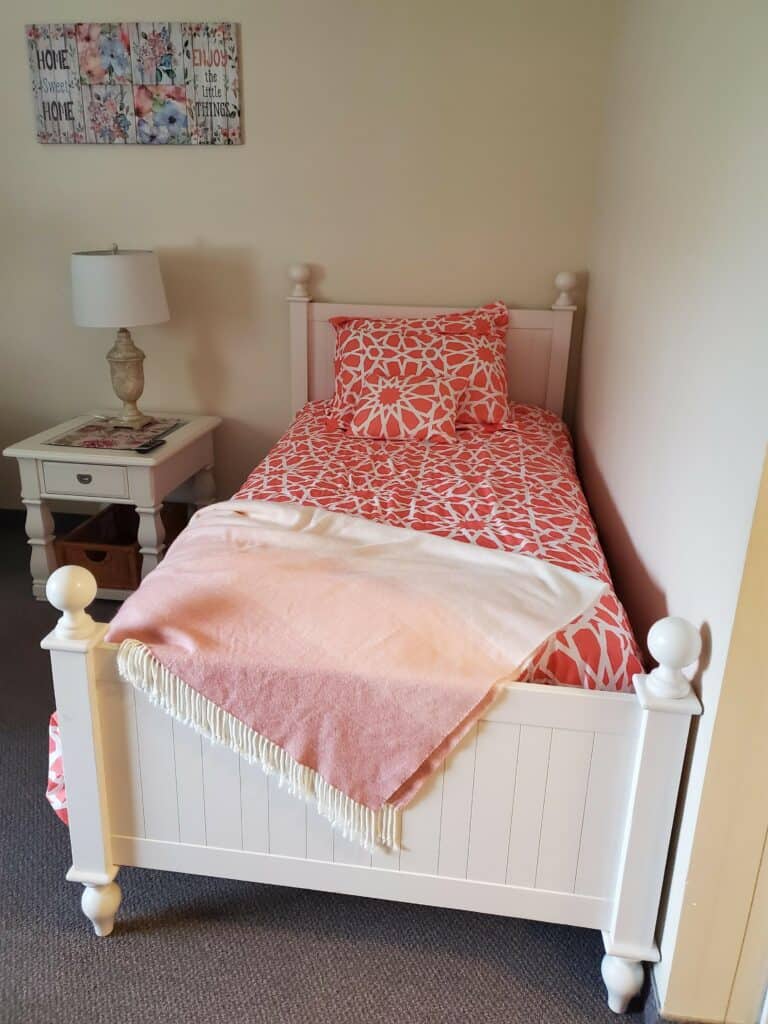 Quality & comfort
With a variety of floor plans, sizes and safety features, we have something for everyone. Our quaint apartments are functional and stylish with soundproof walls and fireproof doors. All floor plans feel luxurious with plush wall-to-wall carpeting in the living rooms and bedrooms.
Cable and internet are provided in each assisted living apartment so you can stay entertained. Some apartments also have kitchenettes. Independent living villas have private porches, garages and in-unit laundry.
Safety & convenience
Our apartments have mini blinds on all the windows and large bathrooms with walk-in showers and safety assist railing throughout. A smoke alarm and sprinkler system, emergency response system and emergency call buttons in every apartment provide you and your loved ones peace of mind. Individual climate control make you feel at home and in control of your space.
Apartment amenities list
Showing 1 of 1 carousel pages
Oakmont
Our cozy studio floor plan features a spacious living/dining area and a large bathroom with a walk-in shower.
345 square feet
Showing 1 of 1 carousel pages
Firestone
Our one-bedroom, one-bathroom floor plan includes a spacious living room area and ample storage.
540 square feet
Showing 1 of 1 carousel pages
Muirfield
The Muirfield offers one bedroom with a combined bathroom, a full kitchenette and a spacious living room.
690 square feet
Showing 1 of 1 carousel pages
Villa
Our Villa floor plan has a one-car garage, full-sized kitchen, private porch and master bedroom with a combined bathroom.
1,600 square feet