Other important information
View now
Hide
Enjoy a multitude of community amenities throughout the year, including a large dining room open from 7:30 a.m. to 6 p.m. and a number of social, educational and recreational activities to take part in.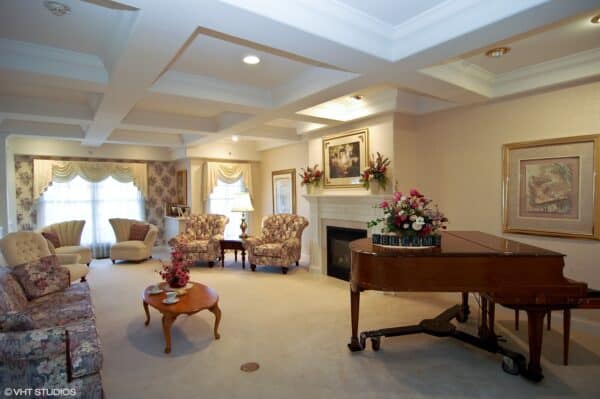 Experience the ambiance
Amenities that bring senior citizens together, create joy and make life a little easier.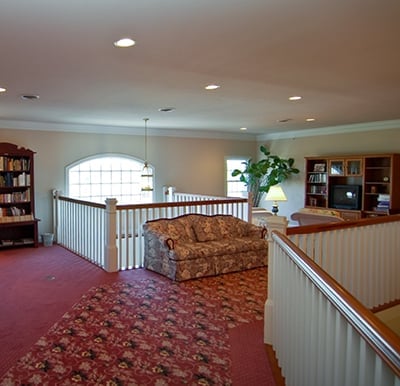 Well-stocked library
Grab a classic or explore a new genre while relaxing in our library. With plenty of comfortable seating, our library is a popular space within our community.
Courtyard
We have a paved walkway that circles the building. As you walk, you will notice the raised vegetable gardens that sit next to our flower garden, both of which are planted and maintained by residents and staff.
Activity room
Head to our activity room where there's always a game of cards to join, puzzle to be worked on or craft to be enjoyed. Resident favorites include painting and floral arrangement classes.
Get a full list of amenities
Serving balanced meals with a side of fun
Enjoy three meals daily (and snacks) in our dining room. Meals are served restaurant-style with a menu featuring daily specials, side entrées and à la carte items. We serve breakfast all day!
Our meals are developed with resident preferences in mind, as well as seasonality. Midwestern comfort foods are always a favorite among residents.
Whether you're planning an intimate family dinner or large birthday or anniversary party, Wynnfield Crossing has a private space to accommodate up to 180 people.