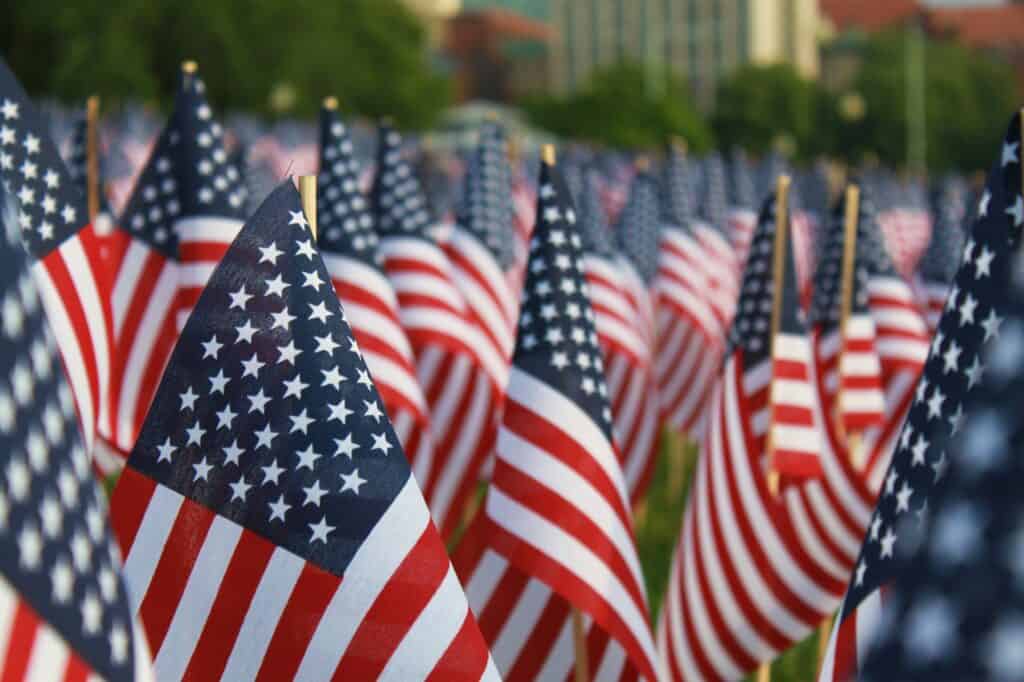 The history of Memorial Day
Memorial Day began as "Decoration Day" in 1868. It was started as a way to honor those who lost their lives serving in the Civil War. It later evolved into a holiday to honor Americans who lost their lives fighting in any war.
5,000 people participated in the first "Decoration Day," decorating the graves of 20,000 soldiers buried at Arlington Cemetery in Washington D.C. By 1890, all northern states recognized the holiday. With the passage of the National Holiday Act of 1971, Memorial Day became part of a three-day weekend. It is now observed on the last Monday in May.
Today, most Americans view Memorial Day as the unofficial start to summer. Memorial Day is also often known for parades and sales. However, it is first and foremost a day to honor the memory of fallen soldiers. For many older adults who once served in the armed forces, Memorial Day can be a somber holiday. It is a time to remember fallen comrades, friends or family members.
Memorial Day at Sonida Senior Living
At Sonida Senior Living communities, we have great respect for those who have served our country at home and abroad. We take care each year to make both Memorial Day and Veteran's Day notable days for our senior residents. We recognize that many of our residents selflessly and courageously served our country. We also know that many residents personally knew servicemen and women who lost their lives serving in the armed forces.
There are many ways for seniors and their families to commemorate Memorial Day. Even small acts or gestures of Memorial Day remembrance help honor those who have lost their lives in service to our country.
Memorial Day remembrance activities for seniors
1. Visit your local veterans memorial or military cemetery
One of the longest-standing Memorial Day traditions is to decorate the graves of fallen soldiers. Consider a visit to your local Veteran Memorial, particularly if you personally knew a fallen hero.
In addition to paying your respects, consider placing a coin, an American flag, flowers or a note on the grave. Keep in mind that there may be rules about what can be left at a cemetery or memorial. There is also a special meaning for different types of coins placed on the headstone of a service member or veteran. The Wounded Warrior Project has good information on the meaning of leaving behind different denominations of coins.
2. Make patriotic crafts
A Memorial Day tribute could be to teach the younger generation about the meaning of Memorial Day. Spend the afternoon with your children or grandchildren making memories and honoring those who served our country. Some examples of patriotic crafts include making red, white and blue pinwheels or flag-themed decorations using buttons or beads.
Here are Memorial Day facts you can share as you work:
Memorial Day remembrance honors those who died in service to our country.
Memorial Day started in 1868 as "Decoration Day" to honor fallen Union and Confederate soldiers.
Memorial Day 2023 honors more than one million men and women who have died in military service since the beginning of the Civil War in 1861.
The Medal of Honor is our nation's highest honor for valor in combat.
3. Wear red, white and blue
One of the easiest ways for seniors and others to participate in Memorial Day is to wear red, white and blue in remembrance.
You may already have red, white and blue clothing that you can wear. If not, you could consider supporting a veteran-owned retailer to purchase some. Patriotic attire isn't only for holidays, but it can be a simple way to participate in Memorial Day 2023.
4. Create a care package
Consider sending a care package to a current service member in honor of a fallen soldier. Spreading kindness and showing gratitude for someone's military service can be a powerful way to commemorate Memorial Day. Some ideas of items to add to your package include: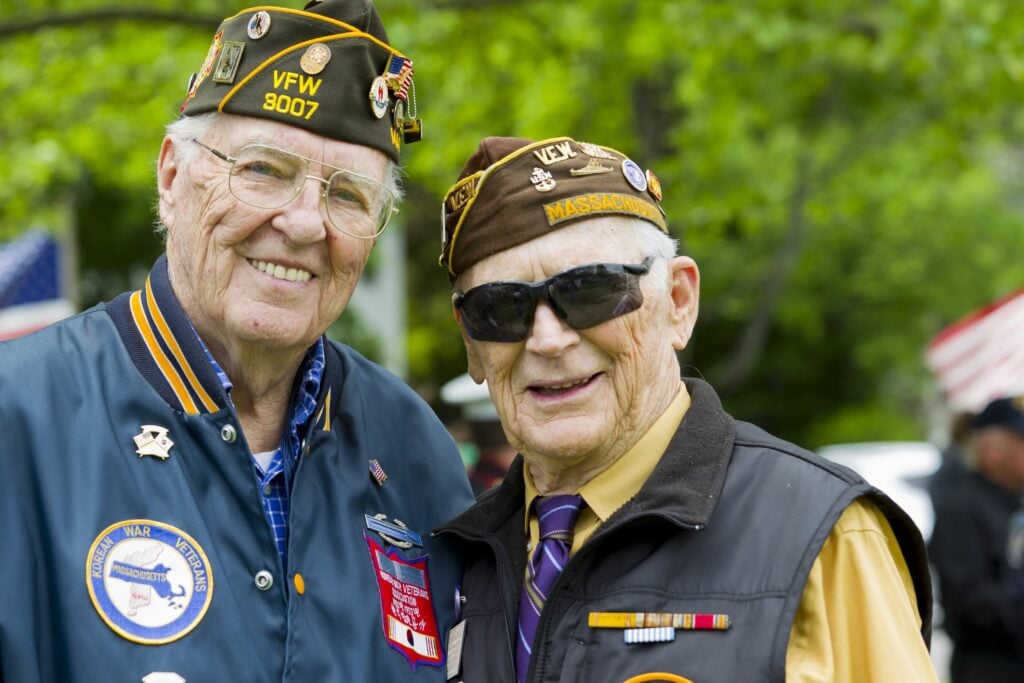 High-quality socks
Soap (including shampoo, body wash and face wash)
Toothpaste, toothbrush, floss
Deodorant (travel size preferred)
Foot powder
Sunscreen
Lip balm
Baby wipes
Thank you card
If you do not know someone to send a care package to, there are many organizations that can help. They will accept care packages and letters to send to active servicemen and women. You could even consider sending an annual care package as one of your new Memorial Day traditions.
5. Start a tradition of hosting a Memorial Day picnic
It is not uncommon for people to celebrate Memorial Day with a picnic together with family and friends. The weather is usually nice enough for a patriotic picnic. You can take the opportunity to share memories, images and other reminders in honor of those who have served and lost their lives. How to celebrate Memorial Day is up to you; the important thing is to pay tribute to lost servicemen and women.
2023 Memorial Day events
During the COVID-19 pandemic, there were not as many opportunities for big gatherings to observe Memorial Day. In 2023, you may be able to find more Memorial Day events. This could include services, ceremonies or parades. If you want to know how to celebrate Memorial Day in a meaningful way, find an event in your area.
Organized events can be a great way to help educate younger generations about the significance of Memorial Day. Consider inviting friends and family if you find an event you are interested in attending. You can also share pictures and stories about your experience to help other people remember the true meaning of Memorial Day.
Thank you to all Veterans, from Sonida Senior Living
Our team at Sonida Senior Living is honored to serve so many residents who are veterans. From all of us at Sonida Senior Living, thank you for your service. We join you and all patriotic Americans who are commemorating and observing Memorial Day 2023.
Learn more about a community near you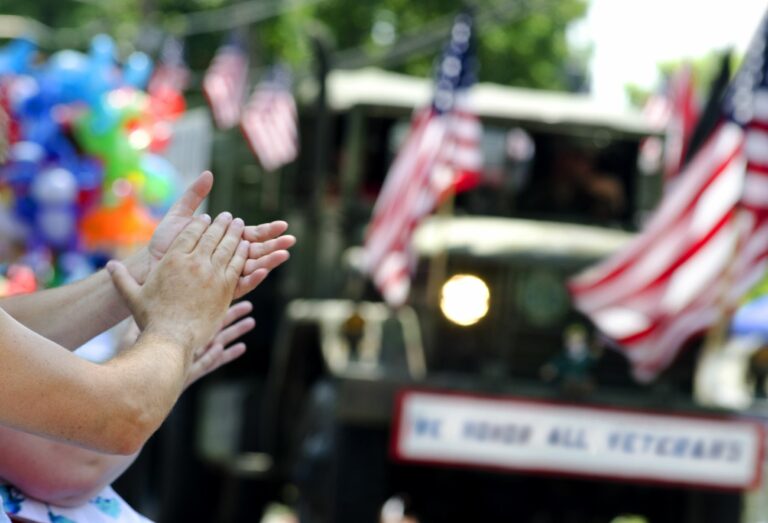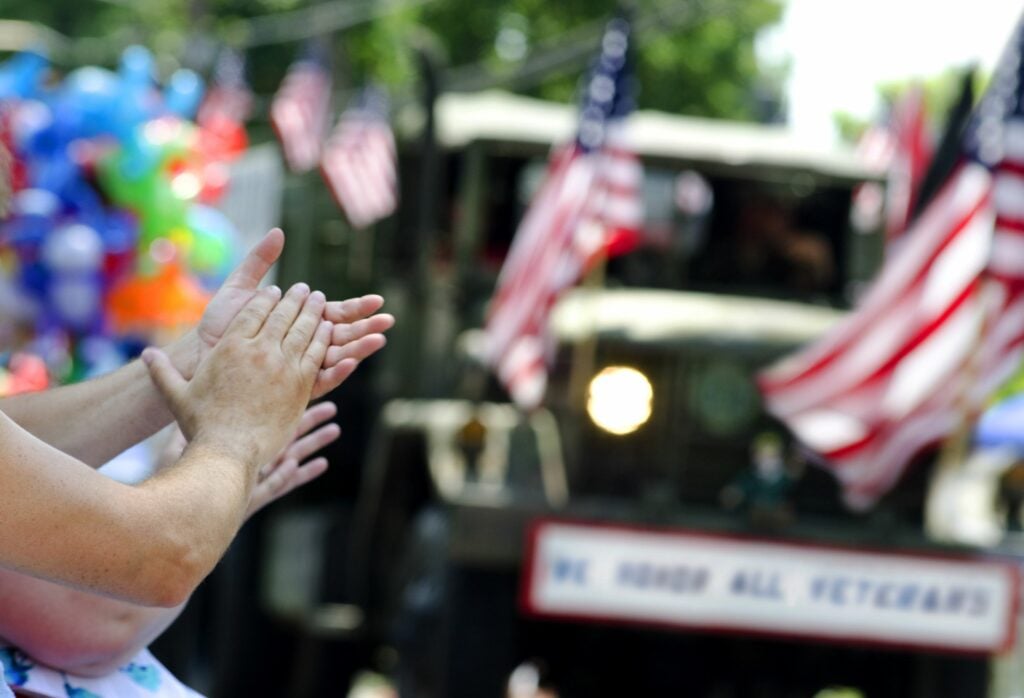 10 Ways to Honor Those Who Have Served Our Country this Veterans Day
No matter where you live or how much time you have to dedicate, there are a multitude of ways to honor a veteran.
Read blog
Find a community
If you're a senior or caregiver looking for independent living, assisted living or memory care services for you or your loved one, contact us to schedule a tour or request information about a community near you.