By guest writer Rachael Wonderlin
Senior living has a lot of challenges around dementia care. Most often, I meet companies who offer "memory care," but lack any real plan or cohesive structure for their memory care program.
My role is to help companies change that—how can we create unique, defined, positive spaces for individuals living with dementia? How do we create something that can be replicated across all buildings that a company owns and operates?
Partnering with Sonida Senior Living
When I first started talking with the team at Sonida Senior Living, it was through a LinkedIn conversation. I'd struck up a conversation with one of their Operations team members and she was very interested in what I offered. I didn't know this at the time, but I had reached out at exactly the right time: the team was ready to make some big changes in the way they offered dementia care.
While Sonida Senior Living offered memory care (i.e. secure dementia care units in their buildings), they didn't have a consistent dementia care offering across all of their buildings. This is common in senior living: it's incredibly challenging to ensure all of your company's buildings offer the same program. I'm always happy when an organization sees that there is more they could do for their residents, and the team at Sonida Senior Living recognized this.
The team and I worked together over the next fourteen months to brainstorm, develop and roll out a comprehensive dementia care program called Magnolia Trails. We worked on every aspect of this program: programming for residents, education for staff, information for families, marketing, branding, dining, interior design and more.
There is always a fear that, as a consultant, you finish your work with an organization and they don't continue what you worked on together. Unfortunately, that has happened to me in the past, so I always get a little nervous as I begin to move away from a project.
It's become clear to me, however, that I never needed to worry about Sonida Senior Living. In fact, they've grown the program and continued to iterate and create—something most organizations never do.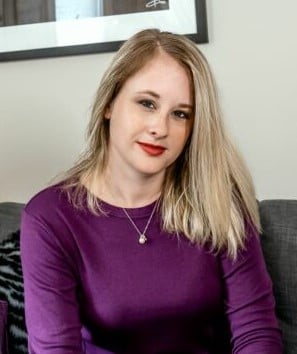 "After some time spent in other nice facilities, we finally discovered The Waterford. Their warmth and care for our loved one is unmatched," one family says. "We and our parent feel like part of a community where our presence and contribution is welcome. At The Waterford, they care for the whole person. We couldn't be happier!"
I love this quote and I love how the success of this program has changed the lives of Sonida Senior Living's residents. It's amazing to step back from a program and see it grow and thrive.
Find a Magnolia Trails community near you or download our program brochure.
Rachael Wonderlin is an internationally-recognized dementia care expert and educator. She has a Master's in Gerontology and is a Johns Hopkins University Press two-time published author. Rachael is the owner of Dementia By Day, a dementia care consulting firm and education company.
Find a community
If you're a senior or caregiver looking for independent living, assisted living or memory care services for you or your loved one, contact us to schedule a tour or request information about a community near you.