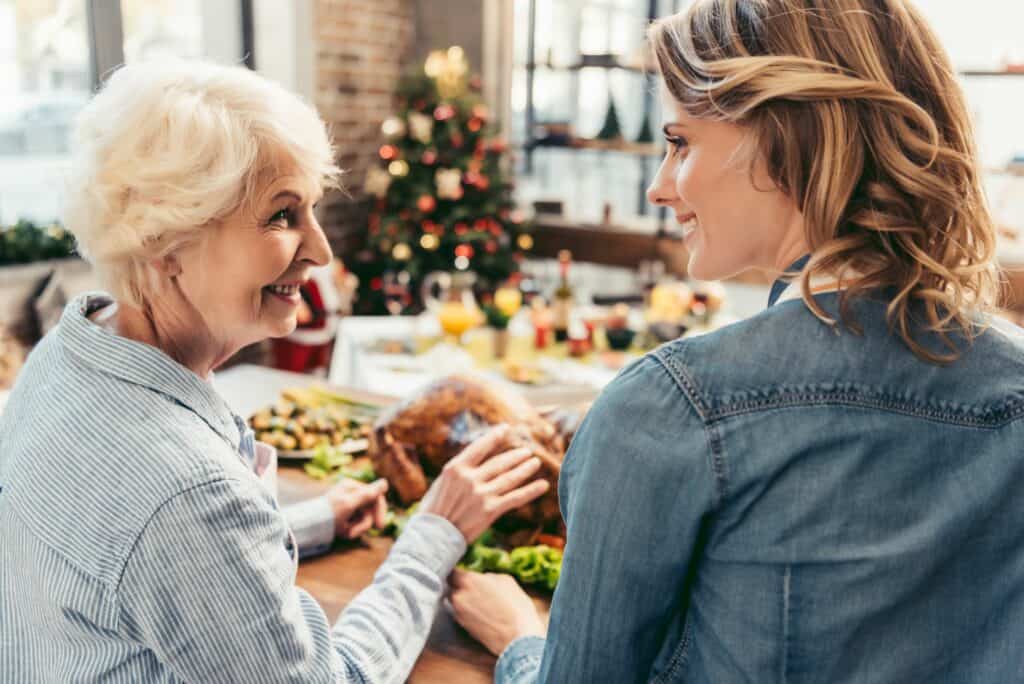 Illnesses, including influenza, RSV and COVID-19, are rapidly spreading across the U.S. this winter. If you are planning to visit senior loved ones during the holidays, it's a good idea to brush up on the best ways to protect yourself and them during cold and flu season.
The Centers for Disease Control and Prevention (CDC) has issued the following advice for celebrating the holidays with friends and family:
Get vaccinated against the flu and COVID-19 as soon as you can.
Wear a snug-fitting mask, like an N95 or KN95, when you're in a public indoor setting, especially if those around you are immunocompromised or if it's not possible to know the vaccination status of those around you.
Refrain from close contact with people who are sick or displaying possible COVID-19, respiratory infection or flu symptoms.
Clean high-touch surfaces and objects daily.
Avoid crowded, poorly ventilated places.
In addition to following the latest guidelines, here are a few other ways to keep your senior loved ones healthy this holiday season:
Prioritize hand washing
One of the most simple and effective ways to prevent the spread of illnesses is to clean your hands often. It is best to wash your hands vigorously with soap and water for at least 20 seconds.
You can also encourage your senior loved ones to keep hand sanitizer with them for easy use. Medical professionals recommend that sanitizers contain at least 60 percent alcohol. If you stocked up on hand sanitizer during the pandemic, be sure to check the expiration date– these products can become less effective over time.
Encourage your loved ones to stay hydrated
It is very important for senior citizens to be conscious of their water intake. Not drinking enough water can quickly lead to dehydration, a weakened immune system or even hospitalization.
To help them increase water intake, encourage your senior loved one to keep a bottle of water easily accessible and nearby at all times, regardless of whether they are at home or on the go. To make it even easier for your senior to meet their daily hydration goal, consider gifting them a water bottle that tracks water intake or an adaptive cup that helps reduce spills and is easy to use.
Get tested for COVID-19 if you feel sick or want to be extra cautious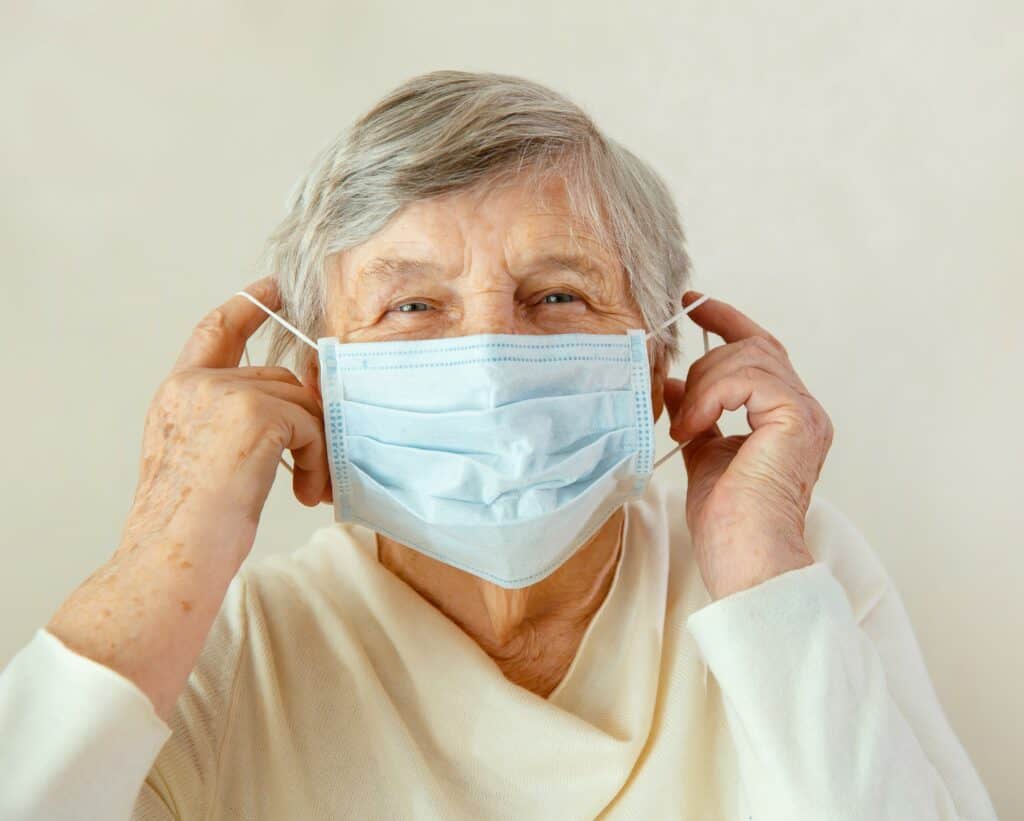 If you are feeling a little bit under the weather, testing can be very helpful to determine if it's safe to gather with loved ones. You can easily buy over-the-counter COVID-19 tests at drug stores or online. You can also get a PCR test at a local healthcare facility or pharmacy.
Preventive testing, even when you feel fine, can also offer peace of mind before holiday gatherings with those not in your immediate household.
Plan time for rest after traveling
A long car or airplane ride can be hard on older adults. Be prepared to offer your senior time to rest and recuperate by relaxing in front of the television or taking a quick nap before inviting visitors over or going on an outing.
Too much commotion or activity immediately after travel can cause seniors to become stressed or irritable. Getting enough rest helps lower stress levels, which boosts the immune system and promotes good health.
Help your older relatives break a sweat
Exercise is essential for good health, especially as we age. Even if the weather is too cold during the holiday season to be outside comfortably, that is no excuse not to get moving. Indoor activities like balance work, one-on-one training and stretching are great ways to stay in shape during the colder months.
Many senior citizens take regular trips to the local shopping mall to walk laps when it's cold outside, allowing them to stay warm, keep their muscles and joints healthy and enjoy some window shopping in the process.
Your senior loved ones can also reduce their risk of exposure to illness by taking a mall walk in the morning before large crowds gather and wearing a mask.
Encourage healthy food choices
The holidays are typically a time of indulgence, including seasonal food and drinks. However, the important thing to remember is to not overindulge so your senior can avoid heartburn, a blood sugar spike or bloating.
For instance, if you know there will be a big dinner later in the evening, make sure to encourage your adult parent or loved one to stay hydrated, snack on healthy food and eat smaller meals in the hours leading up to this event.
Stay safe this winter!
Following CDC guidelines, such as getting vaccinated and wearing a mask when appropriate, will help keep you and your older relatives healthy this winter.
From our Sonida Senior Living family to yours, we wish you a season of merriment and joy!
Learn more about a community near you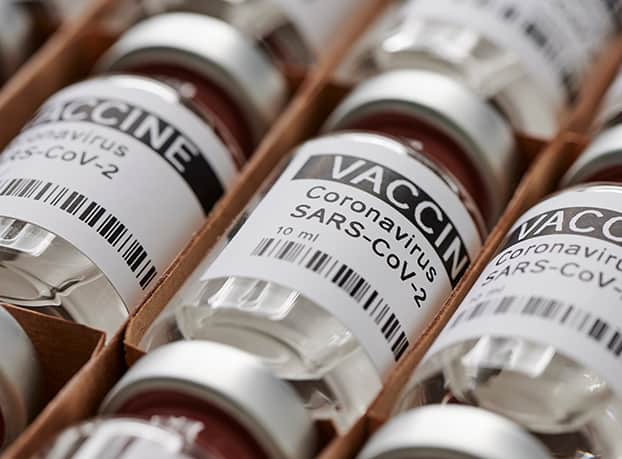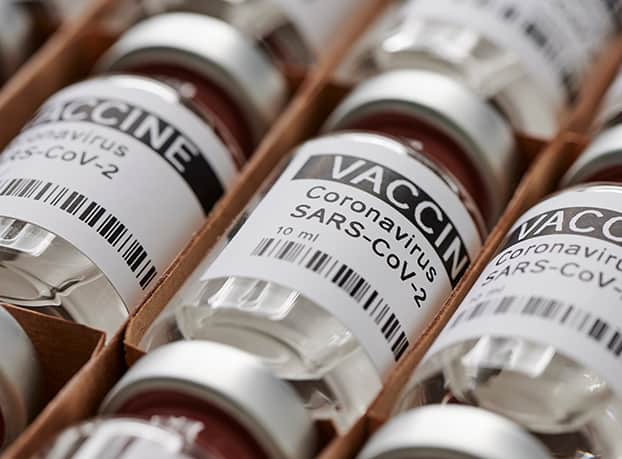 Tips for Seniors: How to Get Your COVID-19 Vaccination
Those 75 and older are eligible to receive the vaccine in every U.S. state.
Read blog
Find a community
If you're a senior or caregiver looking for independent living, assisted living or memory care services for you or your loved one, contact us to schedule a tour or request information about a community near you.