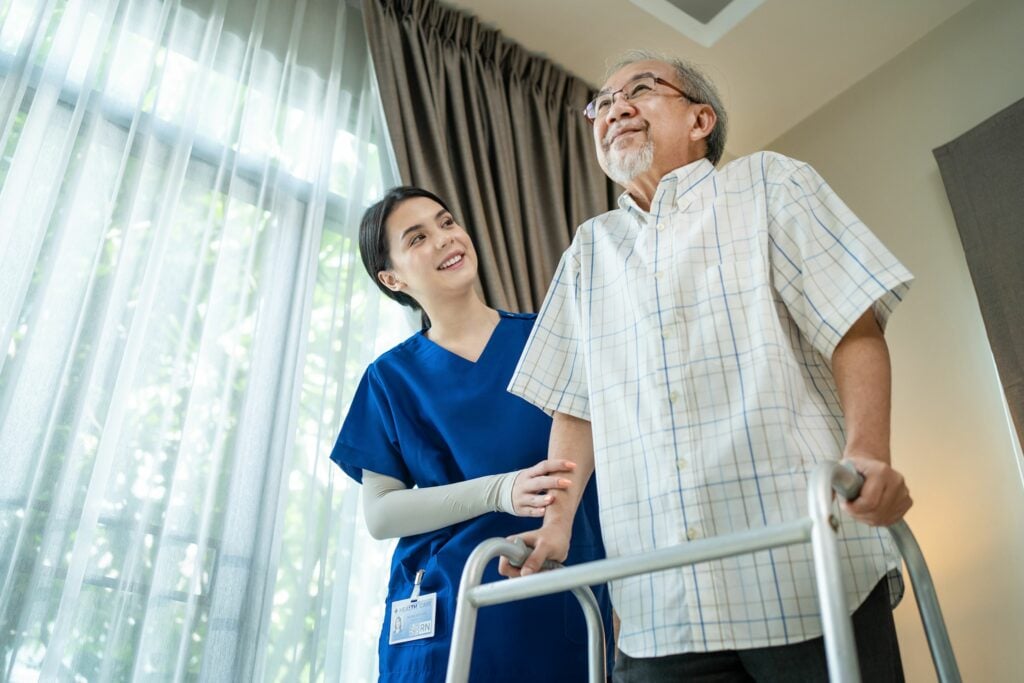 Senior living communities are designed to provide a comfortable living environment with a social atmosphere for senior adults who are 55 years old or older. These communities focus on helping seniors maintain their independence while enjoying a great quality of life. Senior living communities offer planned activities such as arts and crafts and bingo games, healthy meals served in inviting dining rooms, daily exercise programs and individually tailored care plans to address needs such as medication management, transportation, medical care or the need for other support services.
Types of senior living communities:
Independent living is housing designed especially for older adults – usually over the age of 55. Residents of independent living have the freedom and convenience of living alone in an apartment, condo, or single-family detached home, while also enjoying scheduled community activities and various amenities and services. This approach to senior living provides the advantages of independence with the benefits of an active community life and easy access to assistance when needed.
Assisted living communities are for seniors who could benefit from assistance in their daily activities. This could include housekeeping, meal preparation, laundry services, medication assistance, or help with bathing, toileting or getting dressed. Seniors in assisted living can maintain their independence for as long as possible. Yet, they have the peace of mind that employees are on call 24/7 to respond to their needs or help in an emergency. Residents usually have their own apartments, although some communities offer shared apartments to make them more affordable.
Memory care facilities, also known as dementia care communities, provide a comforting environment for seniors with cognitive challenges such as Alzheimer's disease or dementia. Apartments and common areas are secured to enhance safety. There are more employees available to help provide specialized care for residents of memory care than at an independent or assisted living community. Residents can have their own apartment or can share an apartment to reduce the cost.
Learn more about a community near you
What's the difference between assisted living and senior living?
Assisted living is a form of senior living. The term "senior living community" encompasses a variety of different senior communities including independent living, assisted living, memory care, retirement communities and nursing homes. Assisted living is the kind of senior living that provides a higher level of care not available in an independent living community, such as health care assistance and personalized care plans.
Who needs assisted living?
Assisted living can improve the daily life of seniors, especially for those who are starting to struggle on their own. Here are five signs the senior in your life may benefit from moving to an assisted living community:
Isolation. Your loved one starts declining invitations to social functions they normally would attend. You notice unhealthy new habits such as medication mismanagement or poor eating choices. These are signs of depression that lead to isolation.
Frailty and decline of health. The chance of developing a chronic medical condition increases with age. It has been reported by AARP that more than 70 million seniors have at least one chronic medical condition including Alzheimer's disease or heart disease. The potential for a medical emergency for seniors living alone also goes up exponentially due to an increased risk for falls or medication mismanagement.
Declining personal hygiene. Cleanliness is imperative to staying healthy and keeping illness at bay. A few signs of declining hygiene include dirty nails, unkempt hair, infrequent bathing, piles of dirty laundry or the presence at home of a bad odor. Considering the possibility for accidents to happen in the bathroom or on stairs, fear of a slip or fall may be to blame for delaying bathing without assistance, or for letting house chores go undone.
Cluttered and dirty house. If you notice an odor to your loved one's house or notice that it has become untidy, this may be a sign they can no longer keep up with daily house chores. While this can contribute to a poor quality of life, clutter also increases the risk of falling. heck the refrigerator for spoiled or expired foods or evidence of lots of take-out meals. These may also be signs that nutrition is suffering and something needs to change.
Finance mismanagement. If you notice a pile of bills adding up on the table, your loved one may be having a difficult time keeping up with their finances. Because seniors are often targeted for financial scams, make sure they have the support and help they need.
How much does assisted living cost?
The cost of assisted living depends on many factors including apartment size, the location of the community and any support services needed for the resident. In 2021, the national median cost for assisted living per month was $4,500. Calculate the cost of assisted living in your area using online tools to see how assisted living might fit in your budget.
Keep in mind there are some monthly costs of assisted living that can increase from year to year, including:
Gas
Electric
Water
Basic cable (some communities)
Dining service
Cleaning and maintenance
Transportation services
When you consider assisted living with your loved ones, ask questions about fixed costs and suggested budget considerations for future years in the communities you are considering.
How can I pay for assisted living?
Here at Sonida Senior Living, our team of senior living advisors is a great resource. You can speak to a friendly team member to find out more about your payment options, available levels of care and costs. They can also share tips to help you cut costs without sacrificing quality and can help you identify possible funding sources and resources.
For example, some seniors are able to use VA Aid and Attendance pension benefits or bridge loans to temporarily pay for housing until permanent arrangements can be made. Others choose to use their life insurance policy. There may be options you haven't considered that make the cost of assisted living more manageable. Considering the many benefits of assisted living, it's worth scheduling a conversation with an advisor.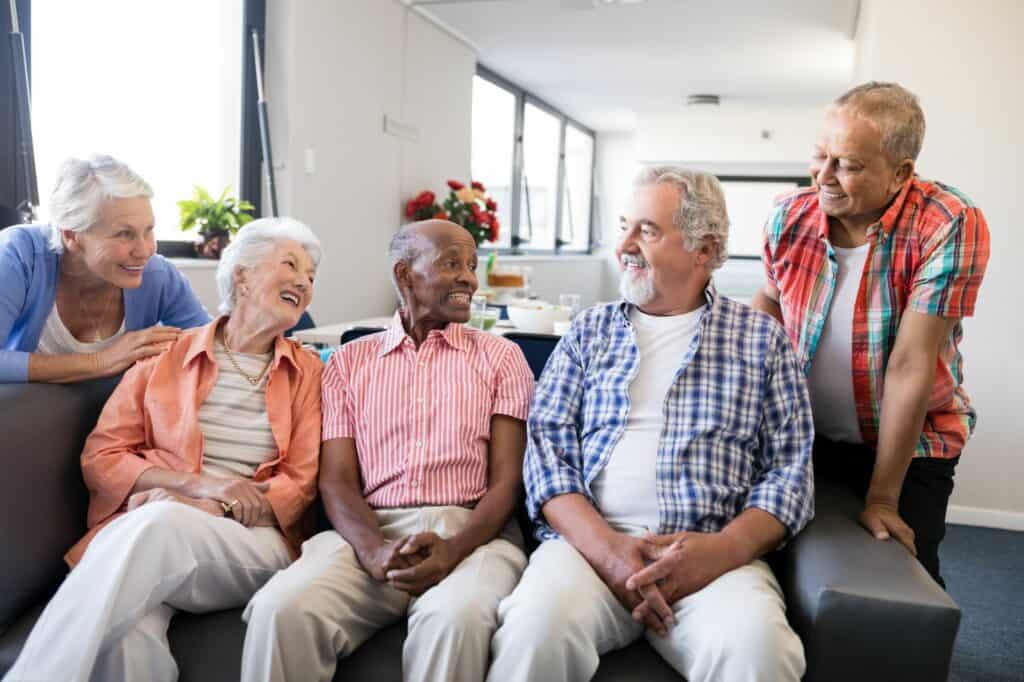 Five Differences Between Senior Living Communities and Nursing Homes
Learn a few of the differences between senior living communities and nursing homes.
Read blog
Find a community
If you're a senior or caregiver looking for independent living, assisted living or memory care services for you or your loved one, contact us to schedule a tour or request information about a community near you.