By guest writer Rachael Wonderlin
Pillar #3: Embracing moments
Our programming is responsive and offers flexible timing for residents, enabling them to choose their activities throughout the entire day. Creativity Boxes offer activities of engagement, and Interactive Stations are always available.
One of the biggest challenges that dementia care communities face is the planning and coordinating of a dementia care calendar. So often, that's the biggest thing that senior living providers are lacking: a strong calendar and the ability to execute excellent programming.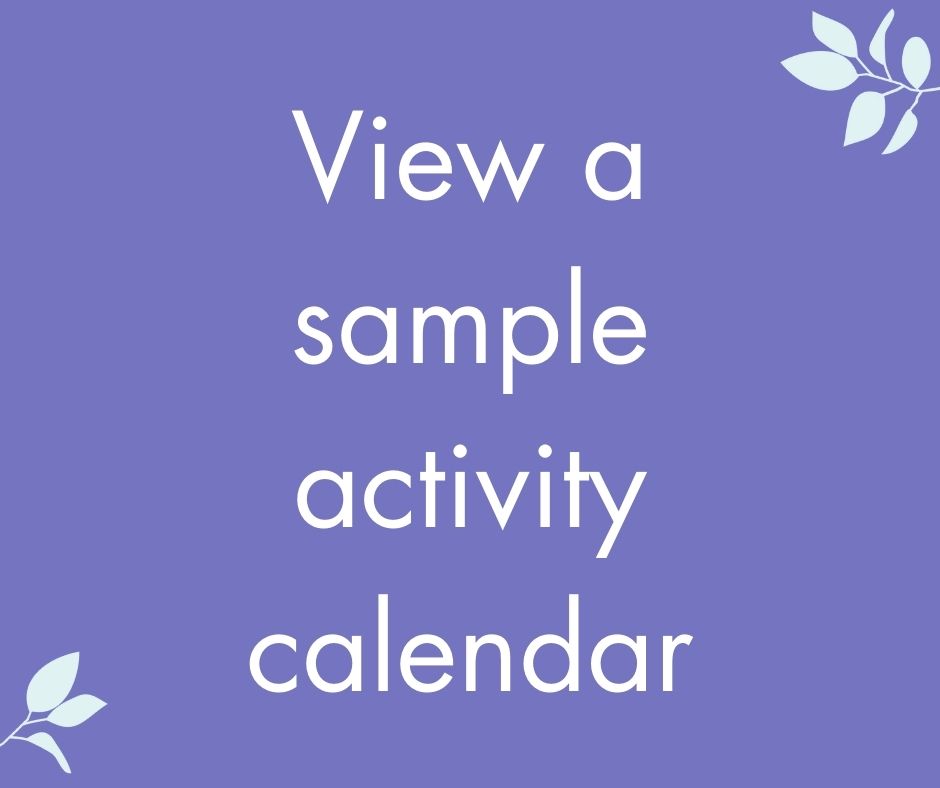 Magnolia Trails Directors are vetted for a number of skillsets—perhaps the most important one being the creation of a solid dementia care calendar. Even during the interview, we find out if the new Magnolia Trails Directors can create a calendar.
When days are hectic in a dementia care community, the structure of a resident's day is the first thing to go. At Magnolia Trails, we recognize this reality and actively work to ensure this doesn't happen.
One family member said, "The staff seems to genuinely care about the residents. They try to do the things the residents like to do. Our dad is not a very social man, but we see them trying to include him!"
Importance of a schedule
Before a resident moves into a Magnolia Trails community, the team learns about the new resident through a "Life History Questionnaire." In order to provide the best possible care, we need to know who that person is as an individual: we need to know that person's likes, dislikes, story, who they are and where they've come from.
Incorporating these items into a dynamic activity calendar is a huge part of keeping Magnolia Trails communities active, inviting places for adults living with dementia to live.
Team members assist the Magnolia Trails Directors with activities and programming, too. The team at Dementia By Day trained teams on the use of "Creativity Boxes," which are easy-to-use, pre-made programming boxes. These can be socks to sort, hand towels to fold, silverware to organize, or any other hands-on tasks. Residents feel great when they're asked to help with these tasks throughout the day.
One family member said, "I met Natalie and we were instantly sold. Natalie is caring, sensitive and seems to really care about making the residents in memory care feel at home; providing opportunities for activities, assisting them with their personal interests (gardening, for one) and she is always available to answer questions and provide assistance."
Pillar #4: Making family connections
We are committed to providing family members with tool kits and guides to help you understand dementia and the care that is needed. You can count on ongoing collaboration and consistent communication regarding your loved one's care. Our staff shares real-time photos and video and updates about your loved ones via Facebook, so you can always feel connected.
Families are a key—and often-overlooked—part of the resident experience in senior living communities.
Dementia brings with it many challenges, and one of the biggest ones is the considerable amount of grief and loss that families deal with on a day-to-day basis. The only way to combat this loss is to give families what they need most: education and assistance.
In most senior living communities, the only time a family hears from the building is when something terrible, like a fall, has happened to a loved one living there. At Magnolia Trails, teams share information with families before something difficult happens.
How does Magnolia Trails keep families informed?
Magnolia Trails asks residents' families for detailed life histories before the move and also asks families for a photo of each person for their shadowbox outside each door. These photos—always from when a resident was in their teens, 20s or 30s—help residents find their rooms, encourage conversation, and remind the staff of where this person came from.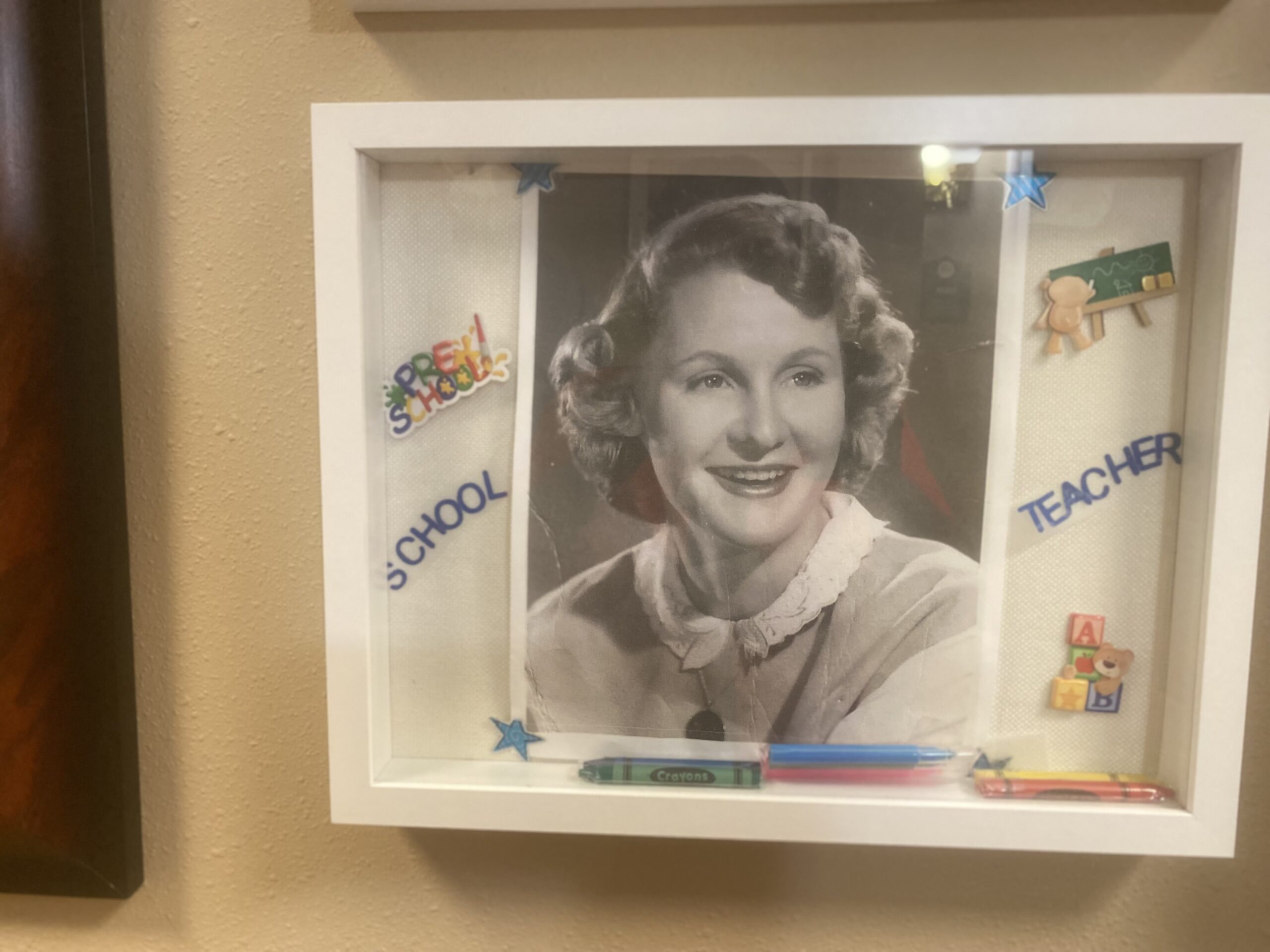 One family member wrote in, "The team provides peace of mind for me and my family that our loved one is being well cared for."
Magnolia Trails communities also email copies of the programming calendar and monthly newsletter to families with photos and upcoming events. This ensures that families are aware of what programming is planned for their loved ones. Put simply, it keeps families in the loop.
"The staff in my mom's community is experienced, friendly, and always listens to my dad and me," another said.
Magnolia Trails Directors are part of the move-in process, gathering information, and getting to know the resident and family members before the resident moves into the neighborhood. There is continuous contact via face to face, phone, text, and email to ensure the Magnolia Trails Director is consistent support for families.
The team at Sonida Senior Living has become a powerful force for dementia care education and assistance for families when they need it most.
Pillar #5: Providing food and nutrition
Many of the moments that matter most happen around the table. That's why our dining program focuses on proper nutrition, dignity and a welcoming environment. We provide fresh ideas for food choices, seating options and atmosphere, and we are dedicated to ensuring your loved one receives healthy, nourishing meals and snacks to optimize their health.
Giving memory care residents different food from assisted living residents is a common occurrence and problem in senior living. Teams may assume the residents living with cognitive impairments won't realize their food options aren't that plentiful.
While this may be technically true, our residents living with dementia still suffer because of it; they eat less, they enjoy dining less, and overall, they decline.
How does Magnolia Trails ensure residents living with dementia get the nutrition they need?
"We offer restaurant-style dining, three snacks and hydration daily. Our afternoon snack is made by the residents, or is an eclectic snack provided by the dining team," one Magnolia Trails team says.
The response to this has been amazing and widespread. "Our mother loves the food!" one family told us.
Magnolia Trails seeks to make dining more than just a get-in-and-get-out experience, the way it often is in senior living communities.
Another family member said, "The variety is good and there are options if you don't want what the main meal is."
Not only are there great meals, but there are also plenty of snacks throughout the day. Think about your own life: do you eat more than 3 meals a day? Most likely! And, when Magnolia Trails teams offer snacks to residents, they always ask, "Would you like this or that?" This provides residents with a choice, but it also doesn't leave snack time open-ended. Asking a person living with dementia, "Do you want something to eat?" is simply too vague and confusing.
"My loved one receives a balanced diet and plenty of food," a family wrote in.
People living with dementia deserve the same dignity and dining experience as everyone else in senior living.
One family said, "He has always been a picky eater but he does eat well and seems to enjoy the food." Another family told the team, "The staff has to prompt her to eat, but they are able to get her to eat more than we could at home!"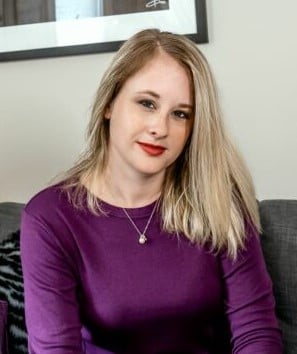 Encouraging people living with dementia to eat can be a challenge, but Magnolia Trails is happy to tackle the task.
Find a Magnolia Trails community near you or download our program brochure.
Rachael Wonderlin is an internationally-recognized dementia care expert and educator. She has a Master's in Gerontology and is a Johns Hopkins University Press two-time published author. Rachael is the owner of Dementia By Day, a dementia care consulting firm and education company.
The Foundation of Magnolia Trails™
Magnolia Trails focuses on five pillars that are the framework for our distinct approach to memory care. Learn more about the first two pillars.
Find a community
If you're a senior or caregiver looking for independent living, assisted living or memory care services for you or your loved one, contact us to schedule a tour or request information about a community near you.