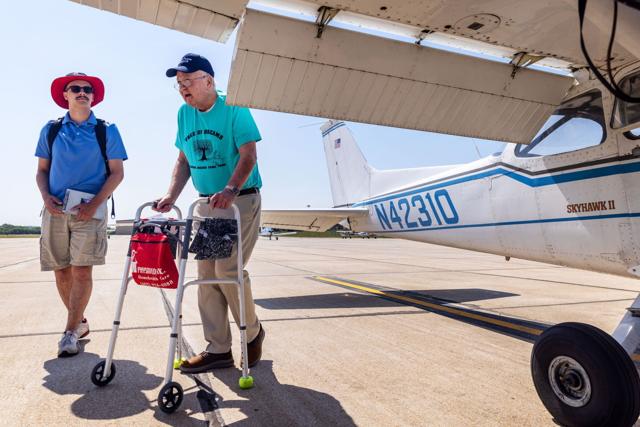 Jon Breese pushed his walker toward the Cessna 172.
With every step Breese took toward the plane, a camera wasn't far away. Three TV news cameras, a photographer and a posse of people in teal T-shirts with phones in their hands followed him.
Breese, 80, didn't love the fuss. Or the attention. The pilot just wanted to be back up in the sky.