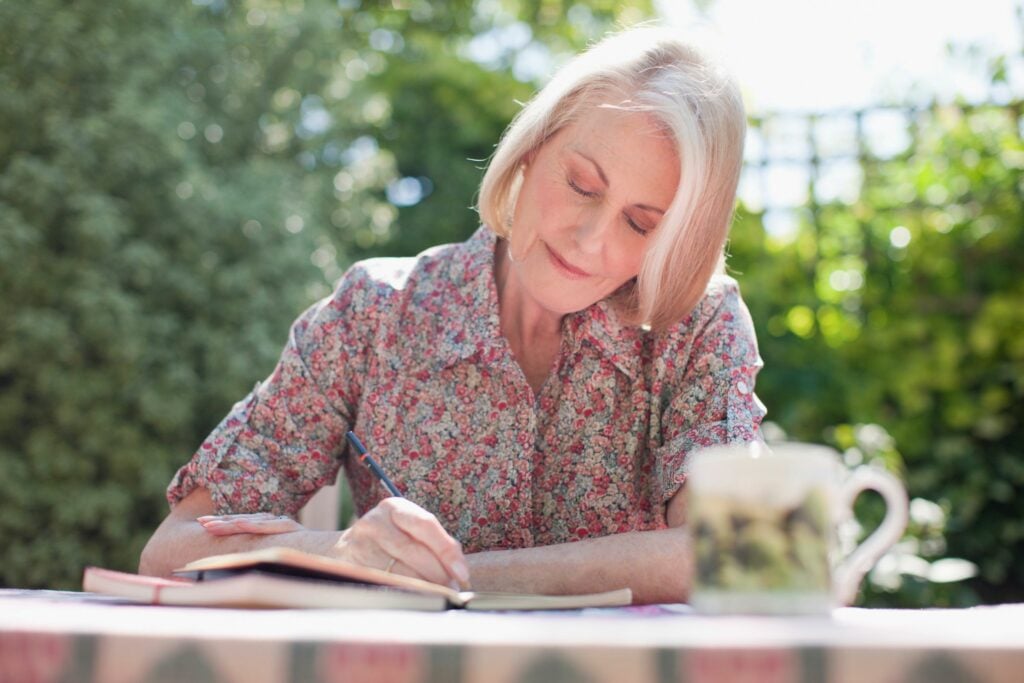 You and every person on the Earth have an amazing story to tell – one that belongs to no one else. Your story matters, so why not find a way to preserve it – or at least part of it – when you have some downtime?
It's an ideal way to connect generations and for seniors to share stories from their youth that may have never been told before. It's also a way to remind adult children of their roots and hear personal stories that will connect them to historical events, which they can eventually pass down to their kids. A tangible collection of memories will also be deeply treasured after a senior has passed.
From old-fashioned person-to-person storytelling to keeping journals in more technologically savvy ways, here are some ideas for seniors to save and share their memories.
Write your story with a memory book
Writing your memories in a diary or notebook is a wonderful way to record your story. It also is a fun way to surprise your children or grandchildren with a treasured gift that will last much longer than a trendy gadget. To help you do this, you can find many memory books online that will guide you through the process by giving writing prompts. Here are some ones you can purchase online: Story of My Life: A Workbook for Preserving Your Legacy, Memories for My Grandchild: A Keepsake to Remember and Family Memories: A guided questionnaire journal to preserve family history. Many of these books include sections for family trees, childhood memories, recipes and more.
Collect photos of your legacy
A picture is worth a thousand words, so gathering and organizing photos are the best ways to preserve history and share memories. If your family has not gathered and organized a collection of family photos, there is no time like the present. Open up the dusty shoebox of photos and bring them back to life. From physical albums to scanning them online and making a hardcover photo book using a company such as Shutterfly, seniors have many options for storing and saving their photos. If you have any other documents, such as newspaper clippings, letters or diplomas you want to save, you can include those and keep them in a scrapbook. Also, don't forget to take new family photos if you haven't done it in a long time.
As you do this, it's helpful to write little notes or dates next to the photos. If you aren't sure about the exact date, just make your best guess. If a senior is struggling with Alzheimer's, going through photos is also a way to help recall times and people from the past, which children or grandchildren can then write down for them.
Unveil memories on video
If a senior is comfortable being filmed, this is a great option for preserving not only memories but the voice and demeanor of the person on camera. This method will get children and grandchildren involved and is a special way to record stories. If you choose this method, follow these tips:
Choose a camera or phone to record video, and get a tripod to help keep the camera stable.
Make sure the camera is charged up the night before to avoid technical difficulties.
Before you begin, make sure the lighting in the room is not causing any shadows or unwanted glare.
Do a test run to make sure the audio is being recorded. If necessary, purchase or rent a lavalier microphone for the video to best capture the sound.
Prepare a list of questions to ask or talk about during the video. These can range anywhere from favorite childhood memories and first dates to life lessons.
If a senior is not comfortable being filmed, simply recording audio with the answers is another option.
Use Amazon to self-publish memoirs
With Amazon's self-publishing tools, seniors have a great outlet to share their stories with generations to come. Kindle Direct Publishing (KDP) is a free service that allows people to self-publish a book online. While the resulting book can only be purchased on Amazon, that's not an issue if the sole purpose is to share stories with family and friends. So, if a senior has the time and willingness to share stories about their lives that can then be put into a book format, this is an ideal option. The resulting book can easily be copied for many people.
The ultimate goal is to ensure seniors share their stories with other generations so everyone can learn from each other.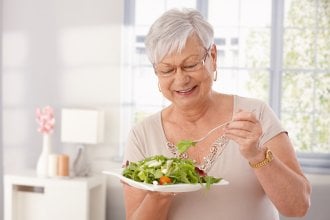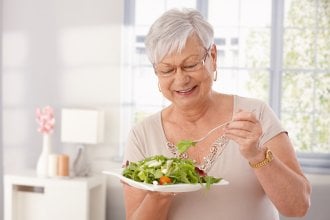 Senior nutrition: Feeding the body, mind and soul
While you're collecting your recipes, check out this guide on senior nutrition.
Read blog
Find a community
If you're a senior or caregiver looking for independent living, assisted living or memory care services for you or your loved one, contact us to schedule a tour or request information about a community near you.