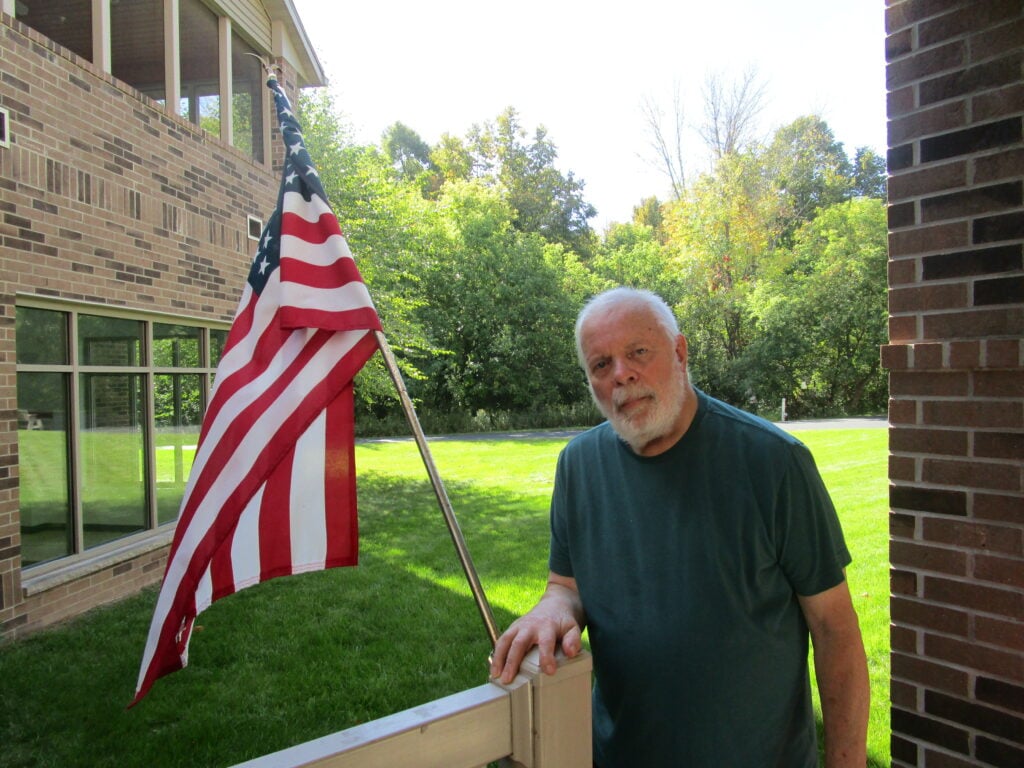 Making the move to a senior living community can be all that it takes to improve your health and lifestyle.
Take it from Dan, an independent living resident at Brookview Meadows since March 2021, who has lost a total of 23 pounds since moving in. He had been wanting to lose weight for months, but after moving to Brookview Meadows, he was able to achieve his goal.
While he admits that he "certainly loves to eat," thanks to the extra support he receives, Dan has adjusted his diet and exercise habits while at Brookview Meadows. "Brookview Meadows has been excellent. I am motivated by all the social support I receive."
We sat down with Dan to discuss how he achieved his weight loss goals and how living at Brookview Meadows helped throughout the process.
What physical activities have been contributing to your weight loss?
Fitness class and swimming are my favorites. I attend morning fitness classes, which are offered five days a week for 30 minutes each. I also swim twice a week for about 45 minutes to an hour. Both of these activities have contributed to my weight loss.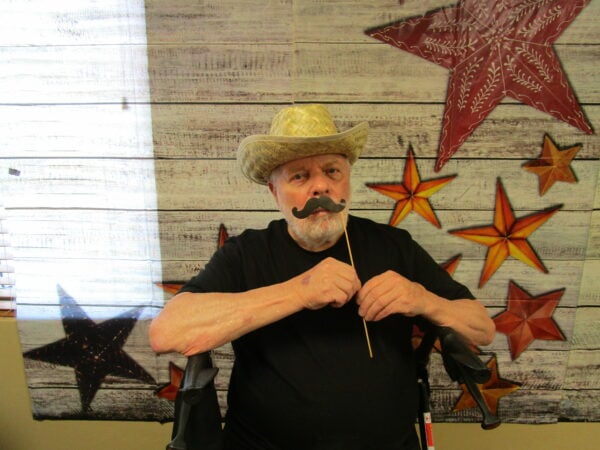 I am pleased to see and feel results with my increased strength from these exercises. I got a tip from another resident where I use empty 1-gallon milk jugs in the pool for weights; this has built up strength in my arms. Outside of fitness, I also enjoy chess club, men's group, poker and cribbage. Being social in these activities has also contributed to my overall health and comfort here.
While I do have Parkinson's and a recent cancer diagnosis, I continue to stay positive, active and social. Brookview Meadows has been a large part of my journey.
Have other residents joined your healthier lifestyle journey?
Yes. When I first came to the fitness class, there were only four or five people. It's grown considerably since. I had invited some friends to try the fitness class with me. All three of us continue to attend daily.
A 100-year-old World War II veteran resident has also attended. With everything he's accomplished and witnessed, I could sit and listen to him all day.
What eating habits have contributed to your weight loss?
Eating a steady, consistent daily breakfast is very important. I used to eat on the fly while I was living at home and normally didn't eat breakfast before coming here. Breakfast fills me up enough to manage and control my food choices throughout the remainder of the day.
What is your biggest tip for others that want to get healthier?
Breakfast is key! I also drink less alcohol and less soda. Maybe 1 old-fashioned at happy hour, but that's all. Other juice options or sugar-free juice options, milk, coffee and water are all much better than a soda!
Helping residents live a healthy lifestyle
Are you a senior that needs assistance with preparing healthy meals? Do you need encouragement to stay active? You should consider a move to senior living.
Our senior living communities have lots of planned activities to participate in, including exercise classes. We also offer our residents high-quality food in our dining halls. With many options to fit your dietary and health needs, plus an array of social and fitness activities, you'll be able to accomplish your healthier lifestyle goals.
Schedule a tour
We offer independent living, assisted living or memory care services in our communities across the United States. Contact us to schedule a tour or request more information about a community near you.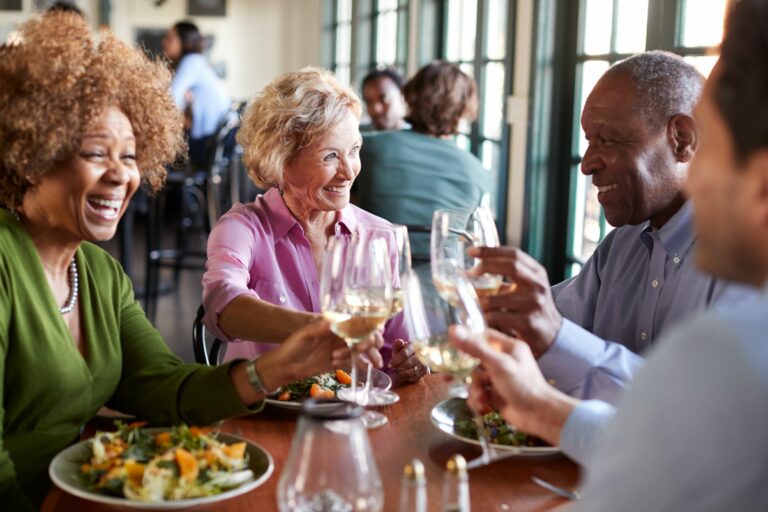 Four Reasons Why You Might Eat Healthier If You Live in a Senior Living Community
Senior living communities help you or your loved one with scheduled nutritious meals enjoyed amongst friends in a lively community setting.
Read blog
Find a community
If you're a senior or caregiver looking for independent living, assisted living or memory care services for you or your loved one, contact us to schedule a tour or request information about a community near you.