Dining options for every palate and need
Every day, our communities serve fresh, nutritional meals and delicious snacks in comfortable dining spaces that bring friends together. We know some of life's best moments happen around the table.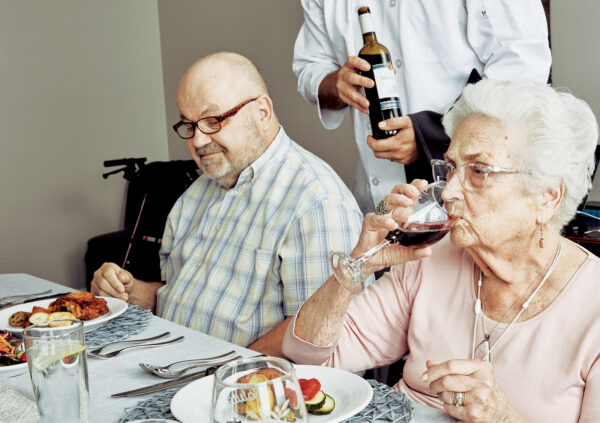 What residents love about our dining programs
Resident-driven menus
Made-from-scratch meals are resident- and dietician-approved, providing the nutrition and taste our residents crave. At each community, a resident-led dining committee works with the lead chef to share requests and feedback.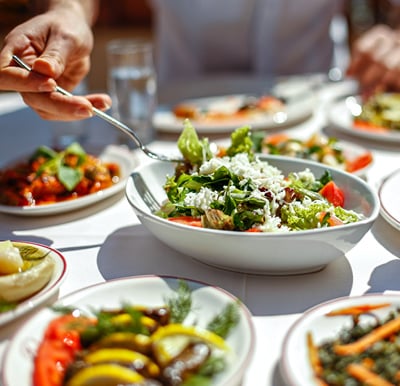 Options for everyone
Whether it's kosher or vegetarian options, hardy home-cooked dishes or lighter fruit and salad bars, we're committed to providing fresh, delicious meals every day, including local and regional favorites.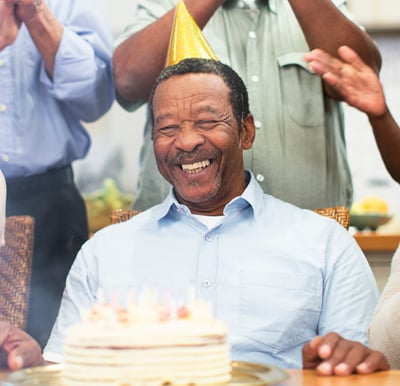 Social culinary events
Themed menu nights, happy hours, party spreads and birthday cakes are ways we elevate celebrations in our communities. With catering services on-site, residents and families can order food from a great collection of recipes to make their private gatherings perfect.
Check out a sample menu
One cannot ask for better dining opportunities than offered here. With dining service available throughout the day, we can dine at our leisure. The food is excellent and the dining room staff always goes out of their way to ensure we are satisfied with their service. Georgetowne Place resident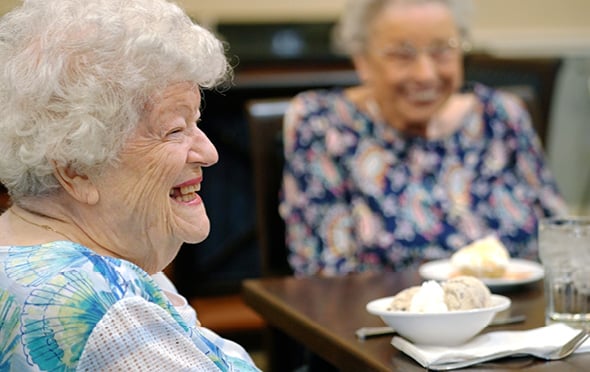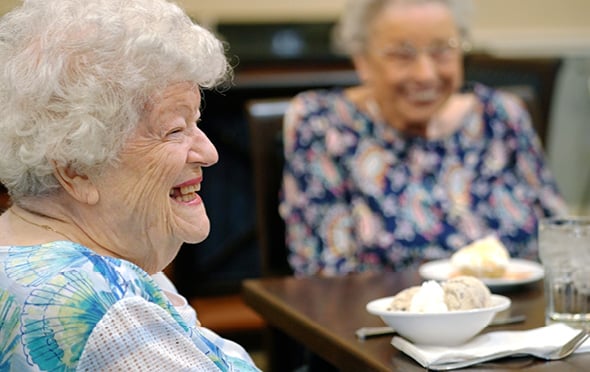 Midday munchies
When you're in the mood for an afternoon snack or beverage, you won't have to go far. Many of our communities have coffee bars, ice cream parlors or pubs open throughout the day to offer convenient and easy ways to satisfy cravings, ensure nourishment and enjoy the company of fellow residents.
Search communities near you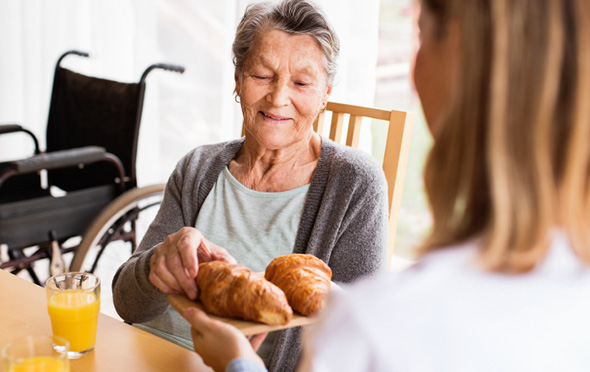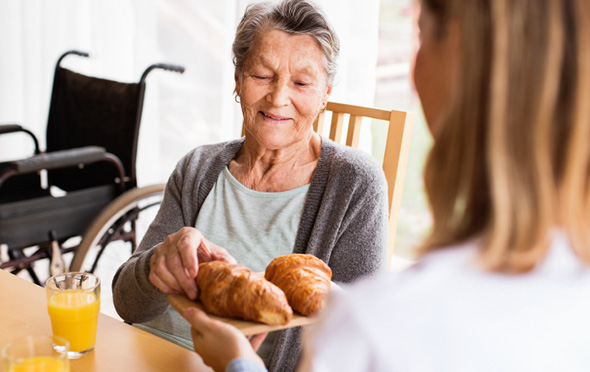 Mealtime help when needed
Always with a focus on dignity, our trained team members are ready to assist with:
Mealtime prompts, cues and escorts
Support and encouragement for proper meal selection
Management of modified diets (diabetes, dysphagia, low salt)
Feeding (such as hand over hand)
Find your joy here
Ready to take the next step? We're here to help find your new home.