Your health, safety and well-being are our top priorities
With highly trained staff available 24/7 and many safety and preventative plans in place, we're committed to keeping our residents safe and their families informed through it all.
Prepared in every season
When the flu, colds or other infectious diseases such as COVID-19 strike, we're armed with plans to help protect our residents and team members. We adhere to CDC guidelines and strive to minimize the impact of illness across our communities.
Encouraging healthy lifestyles and independence
We have programs designed to help seniors live life to the fullest.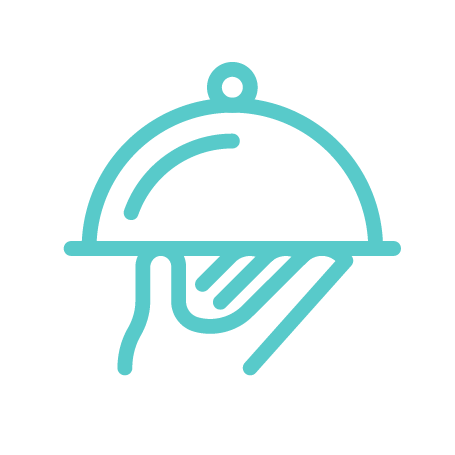 Nutrition
On-site, made-from-scratch dining to promote healthy eating and accommodate special diet requests for residents with health concerns, including heart health and diabetes.
Exercise
Wellness programming to boost moods and help prevent falls by improving balance, stability, core strength and more.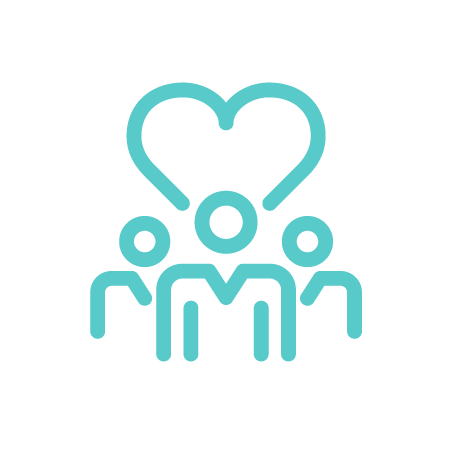 Support
24/7 staffing and safety features placed throughout our communities and resident apartments, including grab bars and emergency alert systems.
Passionate about caring for seniors
Our amazing team of caregiving, housekeeping, dietary and maintenance staff show up every day to keep our residents safe, healthy and engaged. They're compassionate, reliable individuals who love working with seniors. They create a fun, safe living environment while providing comfort and companionship to each resident.
Learn more about us
Join our team!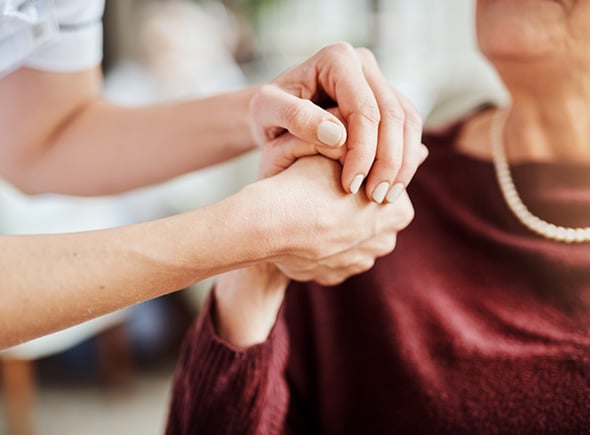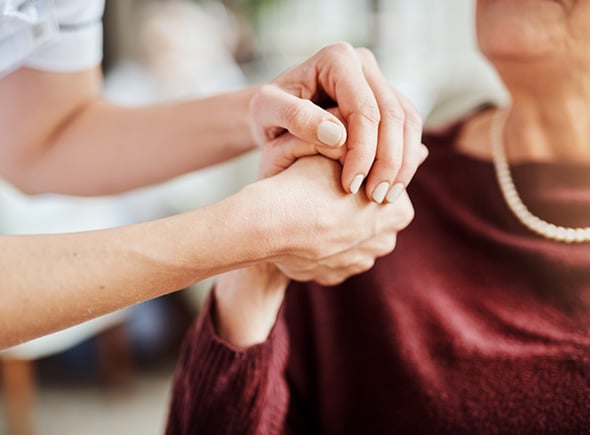 Ready if disaster strikes
Whether it's a health-related incident or simple power outage, a fire or severe storm, our residents are in good hands. With disaster plans in place and routine training, our team members can respond quickly and effectively to emergencies, including resident falls or other medical issues. Families can rest assured we'll keep them informed during any situations that may arise.
The Wellington has been my sister's home for at least seven years. The care she receives is beyond words. The management and entire staff have always been so good to her. I cannot express how grateful our family is for the love, care and respect they continue to provide to my sister. Resident family member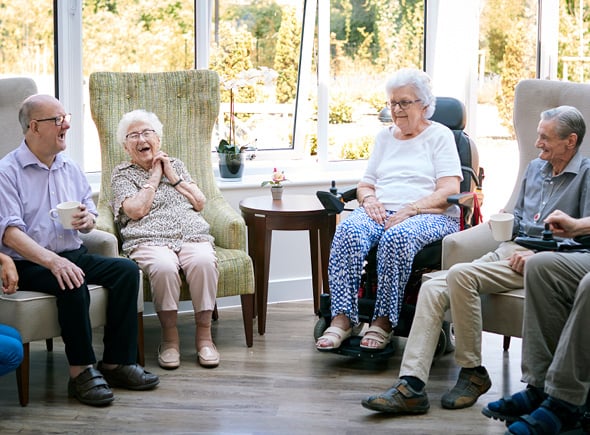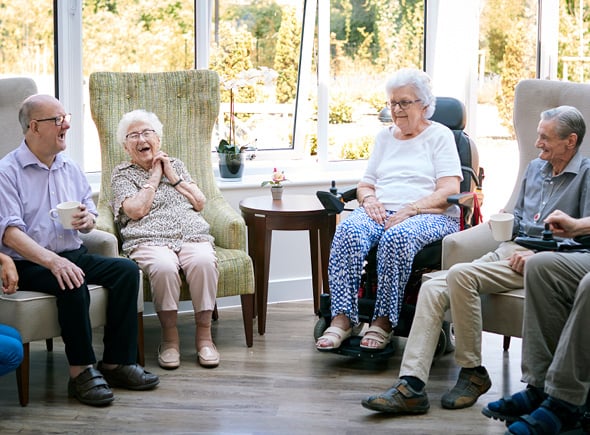 Welcoming new residents, friends and family
You'll find a lot of joy in our communities! We fill the days with activities, entertainment, shared meals and wellness opportunities, and we love having families and friends visit and share in the fun!
Our health and safety protocols help ensure our residents and team members remain happy and healthy while engaging in community–a key component of providing safe retirement homes and care.
Find a community
Find your joy here
Schedule a tour and experience the care and services our communities offer.