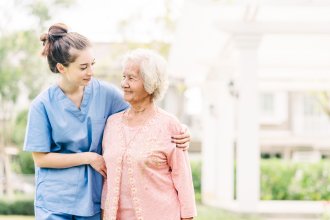 For seniors, leaving the home they raised their children in or the dream house they built with a spouse may not be easy. Anywhere else may feel as though it will never measure up to the familiarity and comfort of their current setting. But if the time comes when you or your loved one has to seek another haven away from home, it's important to know that comfort, familiarity and peace of mind can be found – sometimes in even greater capacities.   
The Senior Living Misconception
Senior living is sometimes portrayed as dreary, cold and depressing with residents having no freedom. While that perception may have been the case 30 to 40 years ago, it couldn't be further from the truth now. With those misconceptions overshadowing some of the empowering truths about senior living, many families and their older loved ones may be missing out on a period of genuine thriving. 
Senior living expert Lori Williams of Lori Williams Senior Services, who has over a decade-long career in the industry, says that the main challenge surrounding the senior living climate is fear and that what the world needs is to be educated. 
"When I talk to families, there's a lot of education that goes into it," Williams says. "They'll call and say, 'I need a nursing home for my mom,' and there's a lot of confusion there about what a nursing home is, what an assisted living community is and what senior living is as a whole." 
A more accurate understanding of Independent Living, Assisted Living and Memory Care at communities across the U.S. could completely shake up the world's views of senior living. 
So, what truly is the difference between senior living at a community and in-home care? 
Senior Living Options
The catalyst for making a move to a senior living community generally has to do with a person's ability to accomplish activities in daily life – such as walking, bathing, dressing and eating – as well as instrumental activities of daily life including taking medications, managing personal finances, using a phone, shopping and meal preparation. Understanding the main types of care available in a senior living community will make the process much easier and more comprehensive. 
Independent Living: This is exclusive housing for seniors 55 and older who do not require assistance with daily activities or 24/7 skilled nursing. Housing usually comes in the form of apartments, cottages, condominiums or single-family homes and have perks such as convenient services, a senior-friendly atmosphere and more opportunities for social interaction. Independent Living is like living on your own completely with nearby amenities for your convenience and safety. 
Assisted Living: This type of community is where seniors live with a wide array of care options and services. Meals, transportation, socialization opportunities, medication management, housekeeping and more are offered amenities. Assisted Living is a much more practical and affordable way to get 24/7 care and supervision while still maintaining some freedoms and independence. 
Memory Care: Designed specifically for seniors dealing with memory conditions such as Alzheimer's disease and dementia, these types of communities often come with additional care and supervision. From the dining options to the color of the carpet and walls of apartments, every detail is thought through for a Memory Care resident. It's a decision meant for long-term care and requires a more hands-on approach medically and for activities of daily life. 
Reality of In-Home Care
In-Home Care is when a caregiver is hired to watch over a senior in their own home, helping them with activities of daily living. It's natural for many older adults to be reluctant to leave their home, making it a common occurrence for families to do everything they can to meet their loved one's wish of staying there. Sometimes, this happens even when the level of care needed exceeds what they may be getting from an in-home caregiver. 
"I run into this all the time, where everybody wants to stay at home," says senior living expert Nancy Siegel of Senior Living Experts. Nancy has a 30-plus-year career that spans the nursing and healthcare industries. "No one ever wants to move into a community, but there are so many advantages to do so. They just need to be informed. Those who have children or family nearby, they're constantly worried about them, having to check on them multiple times a day to make sure they're OK. And the quality of care and caregiver reliability and loyalty are a lot more in question." 
Gail Peacock, another senior living specialist who works closely with Williams on their podcast Girlfriend's Guide to Senior Living, agrees with Siegal in that happening upon the right caregiver can be a long and arduous process. "Finding talent isn't easy," Peacock says. "We, as specialists, have a hard time finding people wanting to work as caregivers who are loyal and won't jump ship. It's like 'ghosting.' You're counting on this person to show up for your loved one, and anything could get in the way of that – their child is sick, they're late, or simply a no-show. In a senior living community, however, if someone leaves, there is an entire staff to back you up." 
Another important factor to consider is socialization versus isolation. All three experts agree this is a priority. 
"Socialization is so important, and they're not getting that in their home," Williams says. "These communities offer great opportunities to grow and take part in educational activities with peers." 
Peacock adds that it's easy to become isolated at home, which means interaction fades and brain functioning slows a little, like a muscle not being exercised. Having the option to interact and take part in activities does wonders for mental, brain and emotional health. 
Cost of Senior Living vs. In-Home Care
It's another common misconception that in-home care saves money, while senior living is out of a budget. Senior living can actually alleviate many of the extra costs of daily life at home, ending up being more affordable than expected. 
In-Home Care costs can include:
Hourly rate for the caregiver
Groceries and meal prepping
House expenses and upkeep
Personal care supplies
Transportation
Housekeeping
House supplies
Rent, mortgage, property taxes
Home and yard maintenance
Utilities and water
Garbage 
"It all adds up," says Siegel. 
While amenities vary, most senior living communities provide basic cable and utilities, and costs associated with meals and transportation are included as part of monthly rent. Plus, financially preparing to move into a senior living community doesn't have to be done alone, and neither does the actual move itself. 
More Benefits of Senior Living 
Here are a few more benefits to keep in mind while making this important decision: 
Continuum of care: One of the benefits of senior living communities, especially at Sonida Senior Living, is a continuum of care, meaning you can stay in the same community and transition from Independent Living to Assisted Living to Memory Care when appropriate. The level of care and number of services provided can be ramped up as needed because staff and resources already are in place. 
Maintaining independence with convenient care nearby: "People think they're going to lose their independence, but actually it makes them more independent," Siegel says. In this way, seniors are no longer locked down to their house maintenance and money-pit expenses, nor are they stuck relying on themselves to be safe in transportation and even transferring across the house. Freeing up space in their minds for these worrisome factors allows room for creativity, freedom and thriving. 
Family can focus on being family: No longer focused on scheduling appointments, hiring and managing caregivers, managing finances and obsessing over their senior loved one's well-being, families can now focus on the relationship more than on the care needs. "Security, safety and peace of mind are really big," Siegel says. "If something happens, there are people, nurses and staff who can come and help." 
How to Choose Your Care Wisely
Making this important choice of senior living vs. in-home care starts with laying out the specific needs of your senior. This is an ongoing, long-term decision that takes time to map out. Try to think through how much help you, your family and your neighbors can realistically provide and where that help may lack. You or your loved one may require more supervision or on-call assistance than what anyone nearby can provide on a monthly, weekly or even daily basis. 
"For me, it's about talking and having a conversation with the family on what the needs are," says Peacock. "Is this decision need-based? Is it medical? Or is it just Independent Living where they need socialization? Find out what the needs are to qualify where they fit in the spectrum of care."   
Williams notes that every senior living community is not created equal, so some may have more activities that might interest your loved one than others. Perhaps one has more artistic activities while another has more exercise-based ones. It's all about making the visit, asking the right questions, and, according to Peacock, going with your gut. 
"People generally have a good gut, so trust it," Peacock says. "If you walk into a place and you immediately feel certain vibes, follow that feeling. Do what I call 'pulling under the porte cochere.' Leave your car there, come in and put both feet on the floor. You're going to be blown away by what you think is behind those doors versus what is really behind those doors. People are so scared of the unknown, but many are later blown away." 
Siegel adds that, in the end, most of the people she works with say they should've gone through this process sooner. You could start now. What is your gut telling you?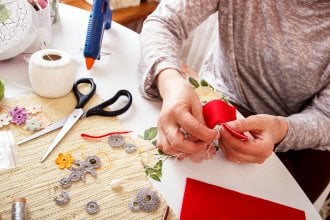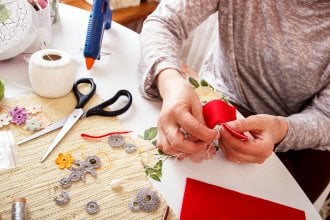 Transform Your Senior Living Apartment Into An Oasis During National Decorating Month
DÉCOR YOUR WAY: When you do make "the move," remember that you can make your apartment your own. Check out these tips on customizing your senior living apartment the way you want.
Read blog
Find a community
If you're a senior or caregiver looking for independent living, assisted living or memory care services for you or your loved one, contact us to schedule a tour or request information about a community near you.