Let our team of senior living experts help you determine the right level of care and find a community that meets your loved one's unique needs.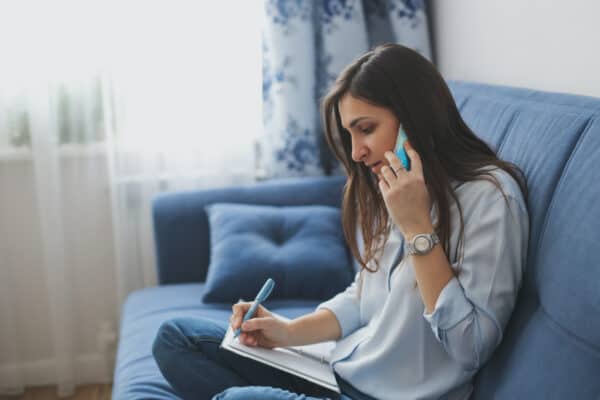 Free support to find the perfect fit
You don't have to navigate the senior living process alone. Our team of trusted advisors know the ins and outs of what makes a community the right fit. Discover the benefits of working one-on-one with a trusted advisor today.
Expert advice
Our trusted advisors all have firsthand experience working in our senior living communities. They know the right questions to ask and have experience finding the perfect community.
Free, personalized support
There is no cost to you to speak with a trusted advisor. Take advantage of this complimentary service to quickly find the best fit for your loved one.
Compassionate help from start to finish
You can expect support from the initial conversation all the way through move-in day. Count on your trusted advisor for empathetic help and advice during the entire process.
Get the answers you need
Our trusted advisors can guide you through the following questions:
How do you start the conversation and navigate family dynamics?
What's the right level of care and services?
What amenities will enhance your loved one's senior living experience?
How will you pay for senior living?
How can you simplify the move-in process?
Connect with a trusted advisor
I really believe in the value of our trusted advisors. Families come to us looking for senior living solutions, and we provide personalized care to address their needs and concerns. It really makes me happy that we can offer this support in addition to fantastic senior living services. Kari W., Trusted Advisor Manager
Working with a trusted advisor
When you decide to work with a trusted advisor, you will receive expert care and guidance. Together, you will walk through a number of steps that will help find the right fit for your loved one's next home.
Determine your needs
Your trusted advisor will ask questions to determine the services your loved one may need and the types of amenities that will make them feel at home. They can also answer questions about your budget.
Get recommendations
Taking needs and budget into account, your trusted advisor will recommend communities that could be a good match. If one of our communities isn't a fit, we will suggest other resources.
Tour communities
Once you've determined the communities that interest you, your trusted advisor will connect you with a representative and help schedule an in-person or virtual tour.. They'll also provide resources to help you ask the right questions and narrow down your selection.
Review options
After you've taken a tour, you and your trusted advisor will chat about your experience. They can help you narrow down your selection and answer any lingering questions.
Enjoy a smooth transition
Once you've chosen a community, your trusted advisor will work alongside the community representative to help you with the lease process and plan a successful transition for your loved one.
Our promise to you
Making decisions about senior living for a loved one is often overwhelming, stressful and emotional. We know that you need an empathetic, trustworthy partner walking alongside you during this process. 
Our team of caring and compassionate trusted advisors will listen to your concerns to quickly identify the best solution. And if one of our Sonida Senior Living communities isn't a good fit, you can count on us to be upfront and connect you with other resources.
Put your trust in us to find the right community for your loved one today. 
We will do the heavy lifting so that you can focus on making the best decision.