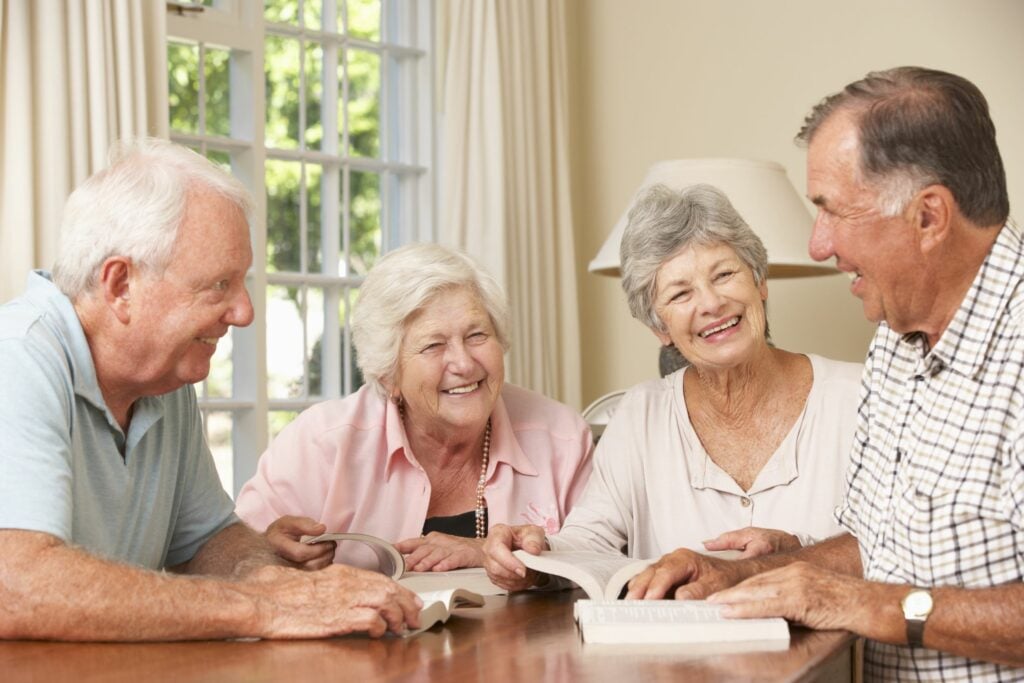 As we age, it's common to find ourselves either losing touch with former acquaintances and friends. When your social circle starts to dwindle, you may find yourself becoming increasingly isolated, or lacking social connections.
A study from the National Academies of Sciences, Engineering and Medicine found that nearly one-fourth of adults aged 65 and older are considered to be socially isolated. What many older adults fail to realize is as their social circle shrinks, social isolation is associated with a nearly 50 percent increase in risk of dementia or other medical conditions.
Let's dive into the facts about social isolation in elderly adults, the risks and warning signs to look for and how senior living communities promote social wellness for older adults.
What is social isolation?
Social isolation simply means someone lacks social connections with others. The difference between feeling lonely and social isolation is that loneliness is simply the feeling of being alone, whether or not you have social contact with others. On the other hand, social isolation can eventually lead to loneliness; others can feel lonely without really being isolated on a social level.
Why are seniors at risk of social isolation?
The senior population, specifically people over the age of 80, is the most at-risk group to suffer from social isolation. A few reasons why this group suffers the most include:
Seniors start to drive less or completely stop driving and lack access to public transportation (or feel unsafe taking public transportation)
People in this age group may suffer from hearing loss, the start of cognitive decline beginning, or other health conditions occur that can prevent people from maintaining relationships and connections
Close friends begin to pass away or become ill
Warning signs of isolation in seniors
According to the AARP Foundation, nearly one in five Americans aged 65 and older are socially isolated. The AARP Foundation considers this a public health epidemic, as it affects more than eight million adults aged 50 and older. With nearly 10,000 Americans a day turning 65, this is a growing problem.
To help catch and try to remedy social isolation in friends and senior loved ones, here are the warning signs to look for:
Poor eating and nutrition
Losing interest in personal hygiene (bathing, grooming, etc.)
Boredom and general lack of interest in things they used to enjoy, as well as withdrawal from others
Significant disrepair, clutter and hoarding in their home
Why is staying social important for the health of seniors?
The Alzheimer's Association reports from a study, which included 8,300 seniors (age 65+) over the course of 12 years, "people who were lonely experienced cognitive decline at a 20 percent faster rate than people who were not lonely." This research-based fact is probably the most important reason why staying social is important for the overall health of seniors.
Beyond just cognitive decline that is associated with social isolation, other health issues that are linked include higher blood pressure and greater susceptibility to the flu and other infectious diseases.
Another study looking at the effects of prolonged social isolation, from Brigham Young University, found that social isolation for a prolonged period of time is as harmful as smoking 15 cigarettes a day, and is in fact more harmful than obesity.
How does living at a senior living facility promote social wellness for seniors?
One of the main objectives of all senior living communities is to promote health and wellness for all residents, including social wellness. There are many different ways in which senior living communities promote social wellness, including but not limited to:
Dining is a social opportunity for seniors
Each and every meal served, especially at our Sonida Senior Living communities, offers the opportunity for residents to eat healthy meals while socializing with their neighbors. Restaurant-style meals served in a dining room allows residents the regular, scheduled social interaction that is so important to their cognitive health.
Regularly planned activities at retirement communities keep seniors busy
Because each community offers a fun, new activity each day, residents have the opportunity to meet new friends while learning new skills. A variety of activities are offered including arts & crafts classes, Bingo games, trivia, seminars, quilting, baking classes, and more.
Senior living residents can explore the broader community and make new memories
Gather a group of neighbors and take advantage of the on-site transportation services that senior living communities offer. Outings may include stops at restaurants, cultural spots like museums and theatrical plays or shopping (grocery, clothing, etc.).
These excursions offer opportunities for residents to experience life outside of the community while bonding with other residents and neighbors.
Staff and caregivers monitor for changes to personality to identify social isolation
One of the many advantages of living in a senior living community includes direct access to caregivers who are trained to spot social isolation warning signs quickly and help remedy the situation. Many times, when seniors are alone and living at home, family members may miss some of the early warning signs, therefore allowing the cognitive health and mental wellness of their loved one to diminish.
Schedule a tour at a community near you
If you notice your loved one starting to exhibit some of the warning signs of social isolation, or if they have conveyed their loneliness to you, making a move to a community that allows them to reconnect with individuals in a similar phase of life and caretakers might be exactly what will help your loved one live a fulfilling life.
To learn more about Sonida Senior Living communities, check out our independent living, assisted living or memory care services for your loved one or contact us to schedule a tour or request more information about a community near you.
Learn more about a community near you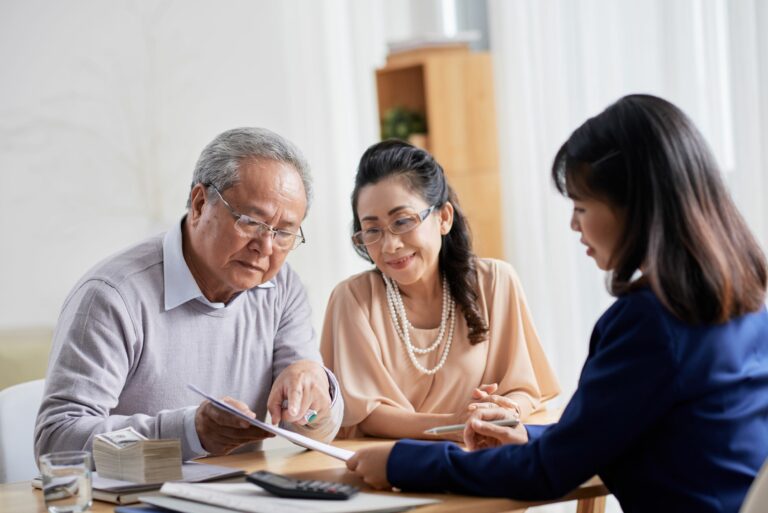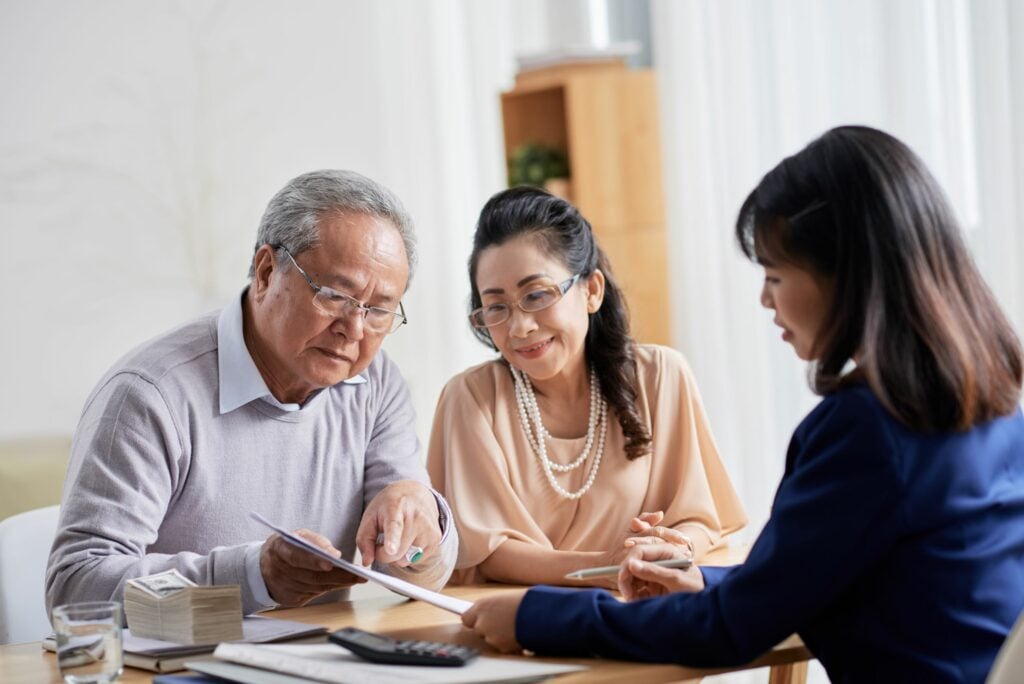 Why You Should Ask These Five Questions When Touring a Senior Living Community
Knowing what questions to ask will help you or your senior loved one to decide on a community and make you feel more than prepared to take the next steps in securing a new home.
Read blog
Find a community
If you're a senior or caregiver looking for independent living, assisted living or memory care services for you or your loved one, contact us to schedule a tour or request information about a community near you.