Other important information
View now
Hide
Packed with fun amenities both inside and out, you'll always have a place to relax, an activity to enjoy with friends or an opportunity to get some exercise and stay active.
In the mood for a quick snack? Visit our café for a refreshing drink or satisfying treat. You can also come to our dining room for a restaurant-style meal.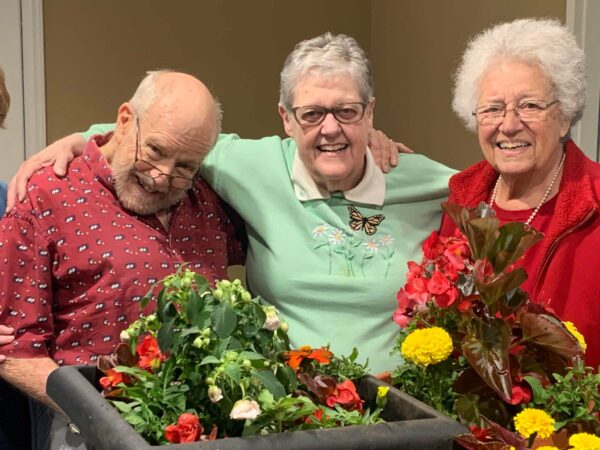 Experience the ambiance
Amenities that bring seniors together, create joy and make life a little easier.
Arts & crafts center
Show off your creative side with friends and neighbors! Take a knitting class, enjoy some watercolor painting or join our coloring group.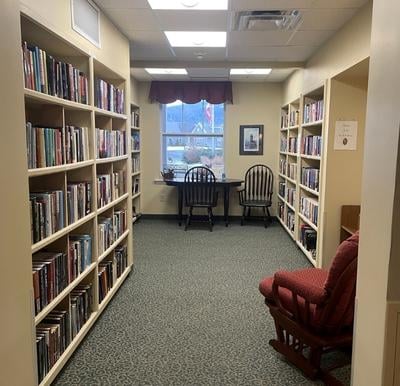 Well-stocked library
Grab a book from our well-stocked library and jump into the adventure of all your favorite genres while reading in front of our fireplace.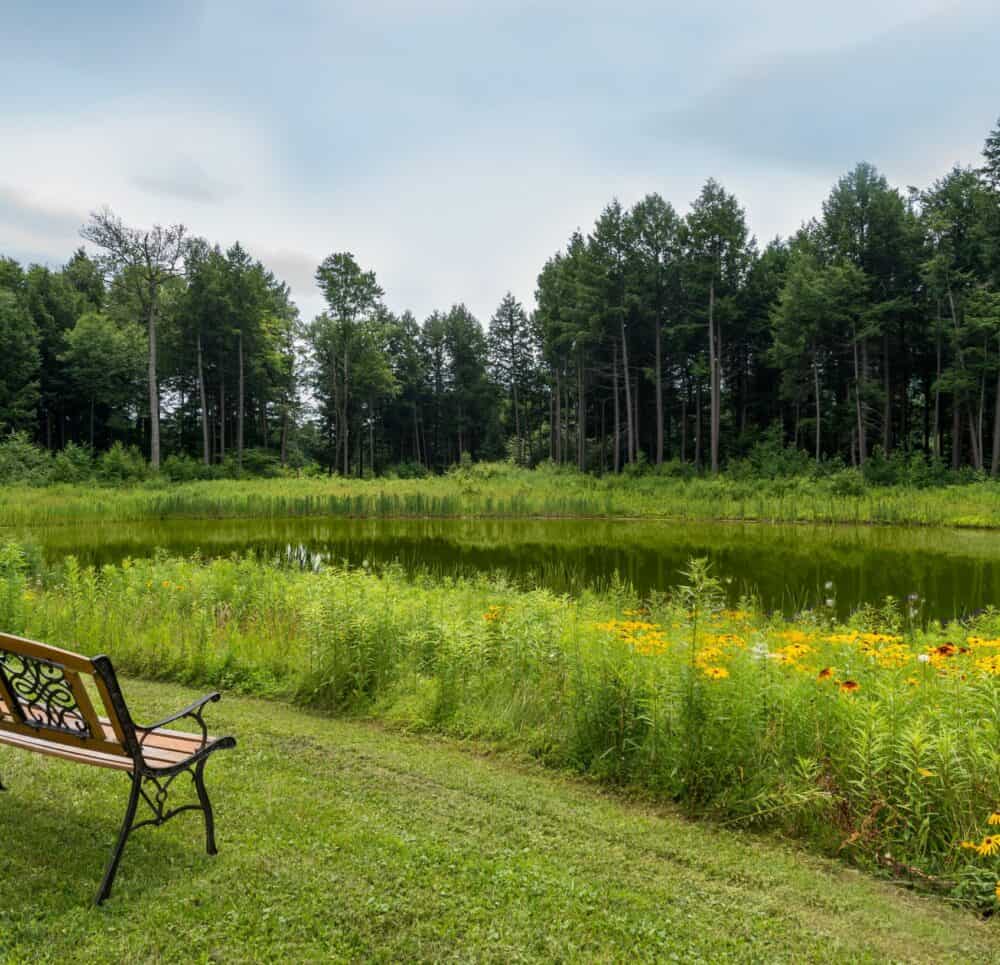 Beautiful grounds
Enjoy walks on our paved driveway that circles around the entire property. You can also sit on a bench overlooking our pond.
Serving balanced meals with a side of fun
Savor delectable, chef-inspired meals in our tastefully decorated dining room. Independent living residents get to enjoy breakfast and dinner, while assisted living and memory care residents are offered three dietician-approved meals daily.
We have a delicious breakfast buffet every day from 7:30-9:30 a.m. Lunch and dinner are served restaurant-style. Room service is available if needed, and we have a private dining room for special events.