Other important information
View now
Hide
The Harrison senior living services
Our community provides a variety of living options and care levels catered to your lifestyle and personal needs.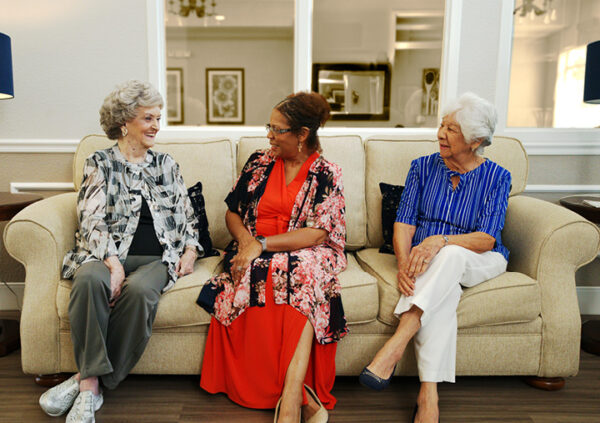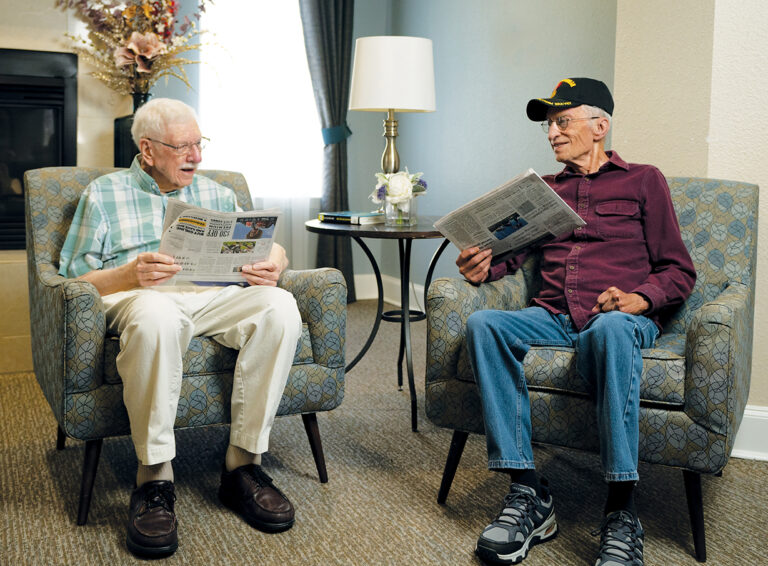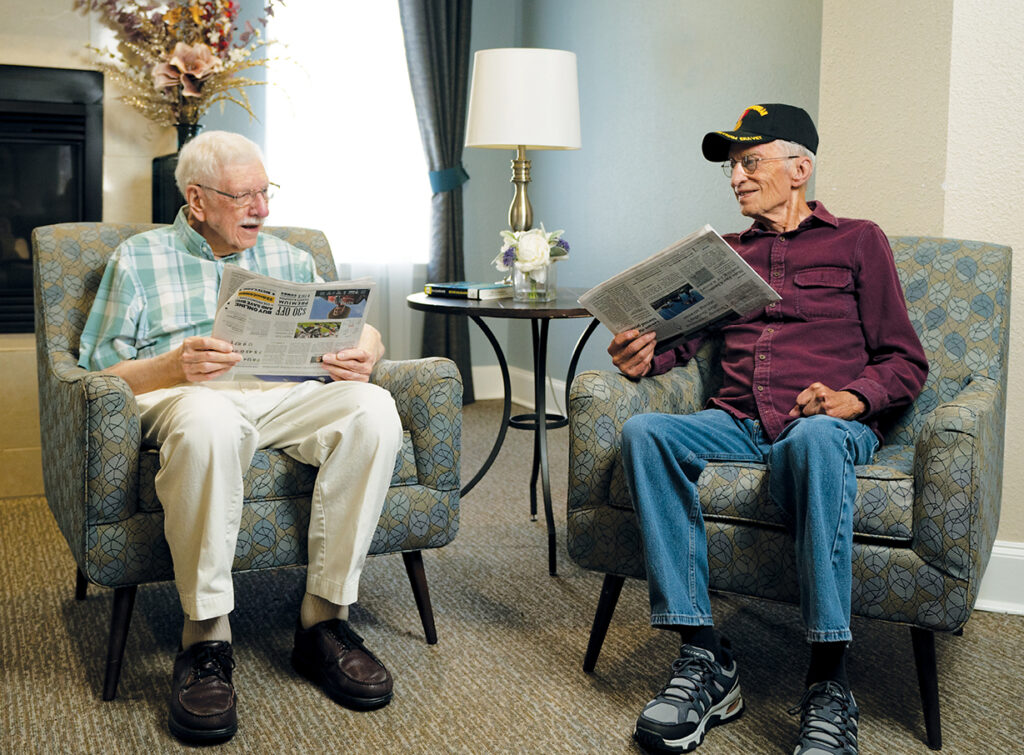 Assisted living
Our team of caregivers work collaboratively with the resident and their family to design a custom, person-centered approach to nurturing the whole self–mind, body and spirit. We offer:
24-hour staffing

Regular personal care assessments 

Access to choice of home health agencies

Bathing, dressing and grooming assistance

Incontinence care

Medication management

Weekly housekeeping and laundry

Meals served daily

Wellness, walking, balance and exercise classes

Recreational activities and entertainment

Escort and transfer assistance
Schedule a tour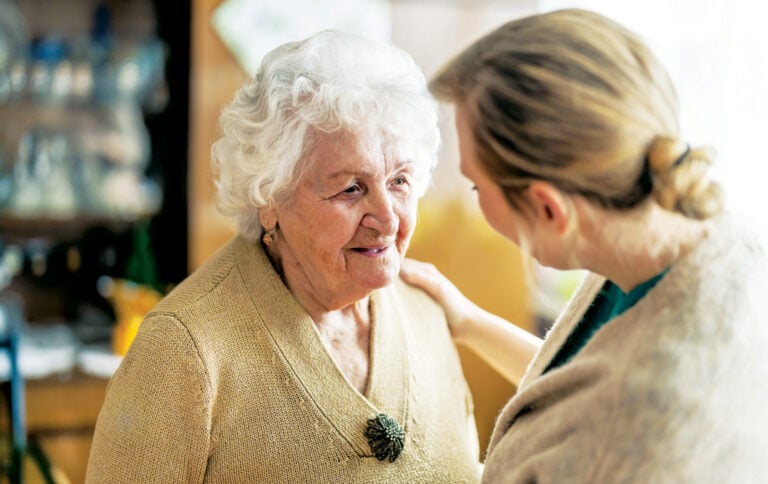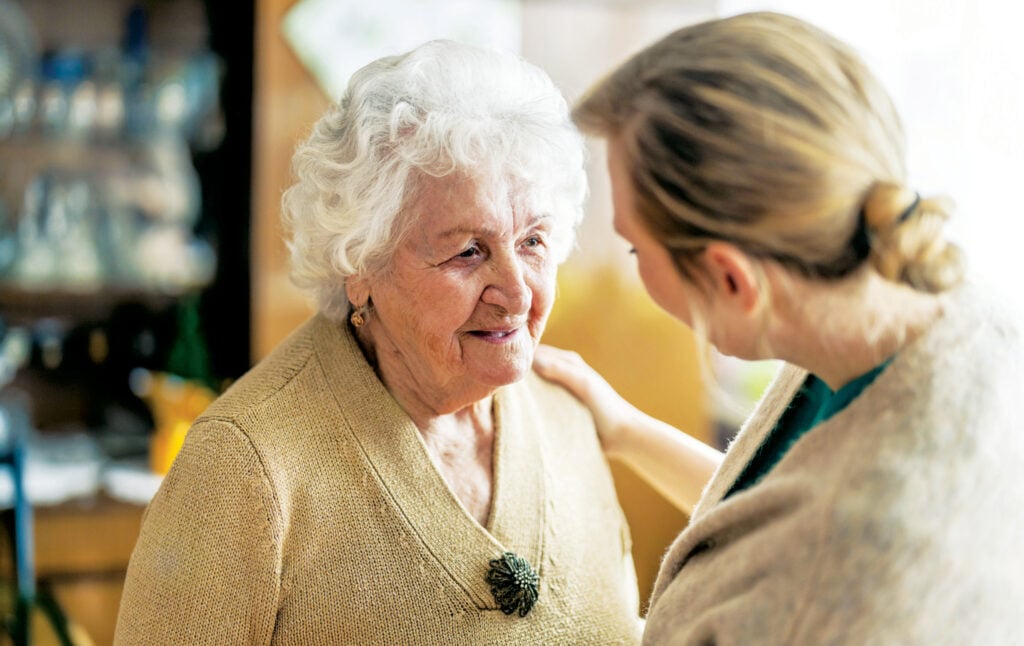 Memory care
Our specialized program, Magnolia Trails™, goes beyond the typical management of Alzheimer's and other types of dementia by providing care for the whole person–mind, body and spirit. Our caregivers work with families and their loved ones' health care providers to create a unique plan for each resident. 
We tailor the days to meet seniors where they are at each moment. From daily interactions and activities to the environment and food, every aspect of the experience we provide is centered on the resident.
Schedule a tour
Download our brochure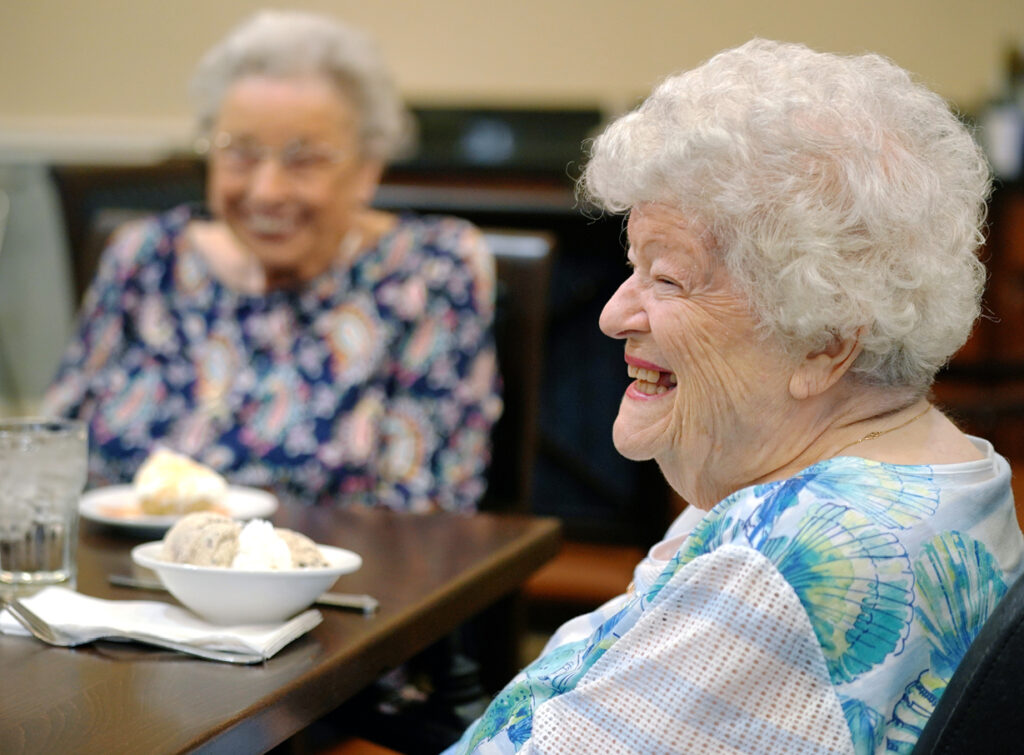 Temporary stay
Sometimes called a respite care or rehab, temporary stay is available for seniors who need extra support and monitoring for a short period—such as recovering from a surgery or injury, or while a caregiver is away.
This is also a great way to see if a senior living community is right for you. You'll stay in a furnished Hospitality Suite and have access to all our community's amenities and services throughout your stay.
Schedule a tour
Our program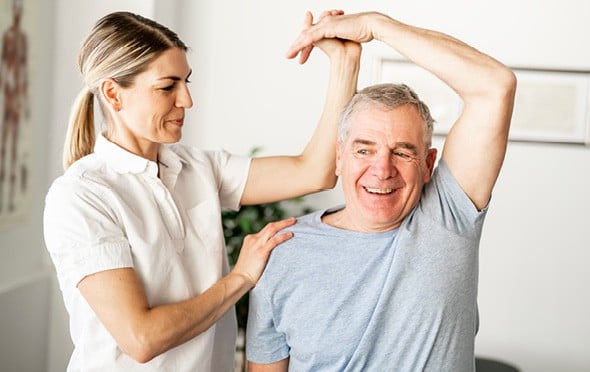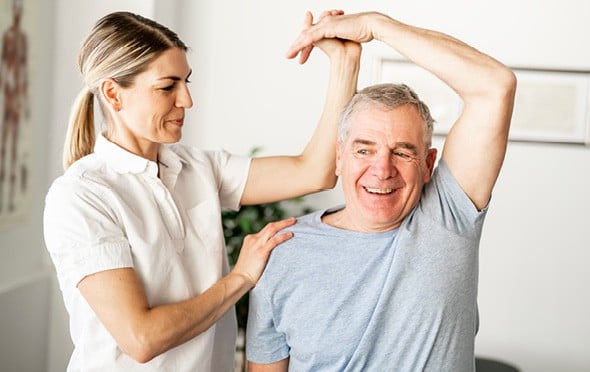 Services for seniors at The Harrison in Indianapolis
When you feel your best, you live your best life. That's why we prioritize your health at The Harrison:
24-hour awake staff with a doctor on call

On-site dietician, optometrist, massage therapist and medication technician

Visiting physicians, including nurses, podiatrists and physical, occupational and speech therapists

Full medication management and incontinence care

Home care and hospice available on-site
Frequently asked questions about assisted living and memory care
What is the difference between assisted living and memory care?
Assisted living can improve the daily life of seniors, especially for those who are starting to struggle on their own. Residents will receive support with everyday activities including bathing, getting dressed, incontinence care, help with mobility and more. 
On the other hand, memory care facilities are specifically geared toward those living with Alzheimer's disease or other forms of dementia. Assisted living can be an option for seniors in the early stages of Alzheimer's or other forms of dementia. If a higher level of care is needed due to advanced dementia, memory care is more suitable.
How much does senior living cost in Indianapolis?
There are many factors that affect pricing. This includes the type of apartment, such as a studio, one-bedroom or two-bedroom apartment. However, the cost of senior living at our community in Indianapolis begins at $2,800 for assisted living and $4,700 for memory care per month. Because memory care requires a higher level of support, the cost of memory care is higher than assisted living.
Moving to an assisted living and memory care community can be cost-effective. Expenses that are usually included as part of the monthly rent include utilities, basic cable and Wi-Fi (in some communities), groceries, meals, dining service, cleaning/housekeeping, maintenance, transportation services, and of course, activities to keep you entertained! 
The majority of families with relatives in assisted living and memory care facilities pay out of pocket. However, there are options available to help pay for assisted living and memory care, including long-term care insurance policies, life insurance conversions, bridge loans and more.
What services are included in senior living rent?
At our community, staff are on-call 24/7 to respond to resident needs or emergencies. We offer social activities, meals, support with chores like housekeeping and laundry, medication management and help with tasks like bathing and getting dressed. Residents generally have their own apartments, although some communities offer shared apartments to make them more affordable.
Are medical services offered on-site?
Many assisted living and memory care communities offer on-site care, like physical therapy, occupational therapy and speech therapy, through partnerships with care providers. Memory care facilities are not generally staffed or designed to provide medical treatment. However, they can provide medication management for routine prescription medication prescribed by a resident's doctor. Those who need more medical care than what a memory care facility can provide may be better served by a nursing home.
What is respite care/temporary care?
Respite care, also known as temporary care, refers to a short-term stay at a senior living community. The stay ranges from a few days to a few weeks in a furnished apartment with access to community amenities and services. 
We offer this option for seniors in need of temporary residence. That could be due to a caregiver's absence or a recent illness or injury, or even just for those who want to try out our community before making a permanent move.
FSSA (Family and Social Services Administration) is issuing The Harrison funding to support our direct service workforce in the amount of $43,724.94. We plan to use the funding in the following three ways to invest in our Direct Service Workers (DSW):
Bonuses: To provide immediate support to our workforce, we plan to issue bonuses to DSWs. We will dedicate 15% or greater of the grant amount towards this activity. These bonuses will be in place throughout 2023.
Hourly wage increase: As a part of our long-term strategy, we will be increasing hourly wages for all DSWs in 2023. We will dedicate 40% of the grant amount towards this activity. The hourly wage increase will be issued based on current salary and hire date.
Benefits: In order to relieve some of the pressure of increased cost of living expense, we authorized a free meal program. We are initiating a discretionary 401(k) match in 2023, and changing our PTO program, as well as offering employee engagement activities as part of our recruitment and retention efforts. We will dedicate 40% of the grant amount towards these activities as they will increase costs to the company.
Our goal is to use the funding as soon as possible so that we can provide immediate funding to support our workforce. We are aiming to spend all funding by December 31, 2023. Please reach out to Amy Yantiss, [email protected], with any questions regarding how the funds will be spent.