Other important information
View now
Hide
Grab a friend for a billiards or card game. Head to our on-site convenience store to grab a snack and stock up on necessities. Get a new hairstyle in our on-site salon and join fellow residents for a meal in our bright and inviting dining room. Whatever your need or desire, we have it covered!
Once you've worked up an appetite, head over to our beautiful dining room for a delicious and nutritious meal shared with friends.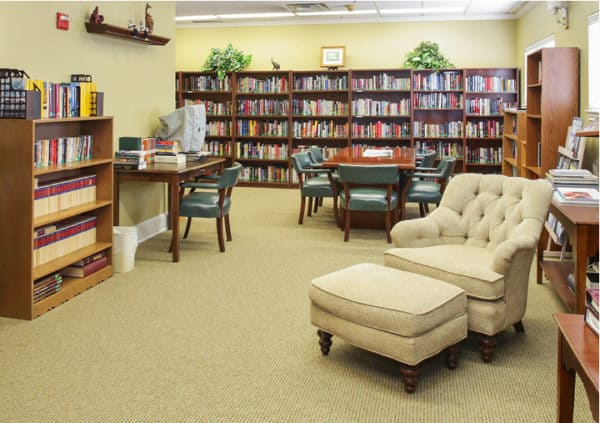 Experience the ambiance
Amenities that bring senior citizens together, create joy and make life a little easier.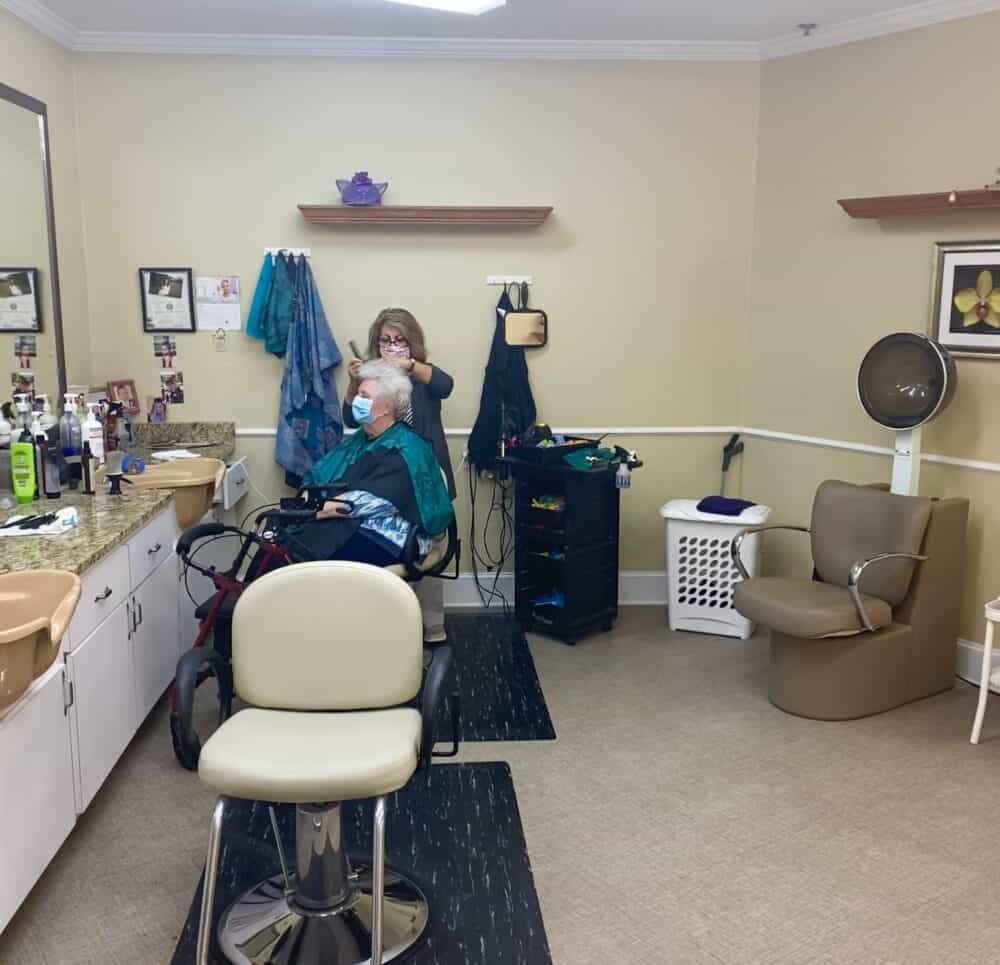 On-site salon
Whether you're looking for a shave or want a full makeover, our on-site beauty salon is waiting for you. We often offer beauty-focused events, like manicures.
Billiards room
Challenge a fellow resident to a game of pool! You'll often hear lively conversation and friendly banter flowing from our billiards room as residents gather in the afternoons and evenings.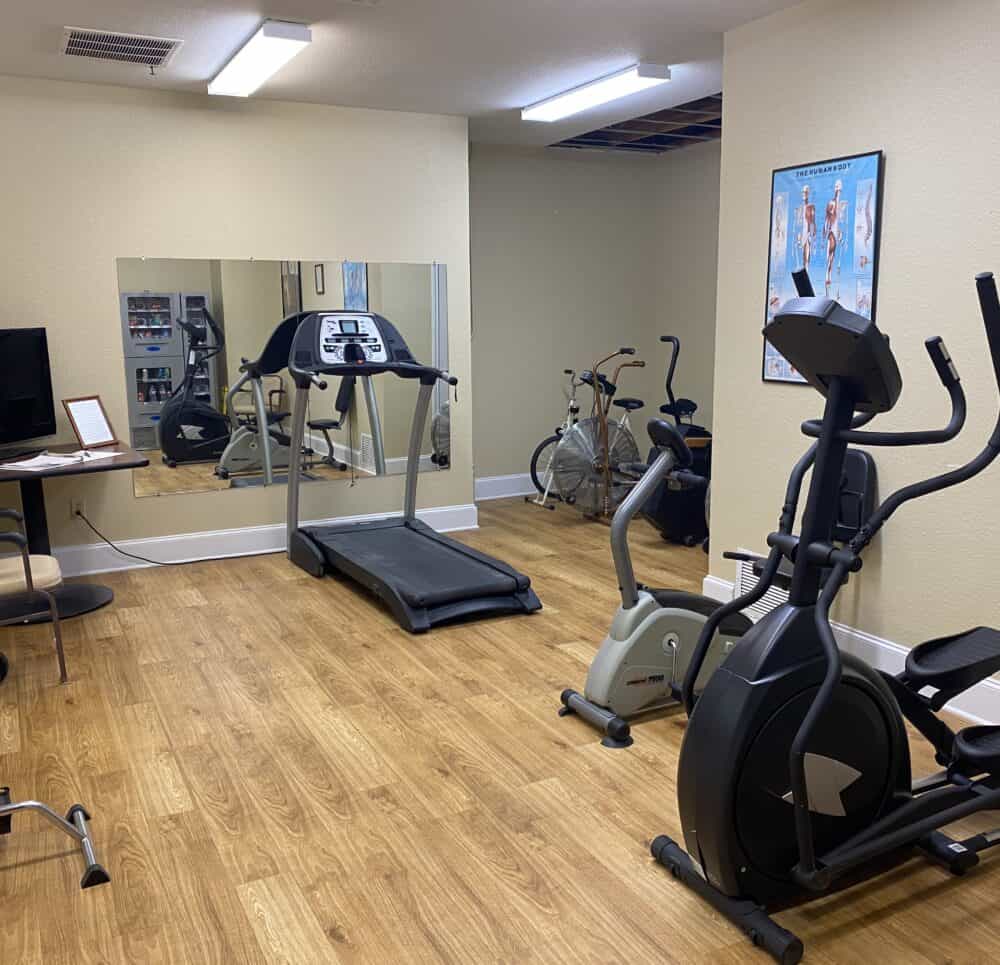 Exercise room
Our residents love staying active, and we're proud to offer a variety of fitness classes for all ability levels. Join our walking groups in the morning as they explore our beautiful grounds or enjoy a stretching class in the evening to finish out your day.
Serving balanced meals with a side of fun
When it comes to dining, options and variety are important, and that's what we strive to deliver. We make meals, breads and desserts on-site daily using the freshest ingredients. 
If you don't feel like cooking, head to the dining room where our chef prepares three meals each day or pick from à la carte items. Residents can dine restaurant-style in our comfortable dining room or have meal trays delivered to them at home.