Other important information
View now
Hide
The sound of laughter pouring out of the activity room during an art class, the smell of our talented chef's cooking wafting from the kitchen, small talk and trivia games around the fireplace; these intangible things are what set us apart and make Whispering Pines Village a special place to retire.
Experience the ambiance
Amenities that bring senior citizens together, create joy and make life a little easier.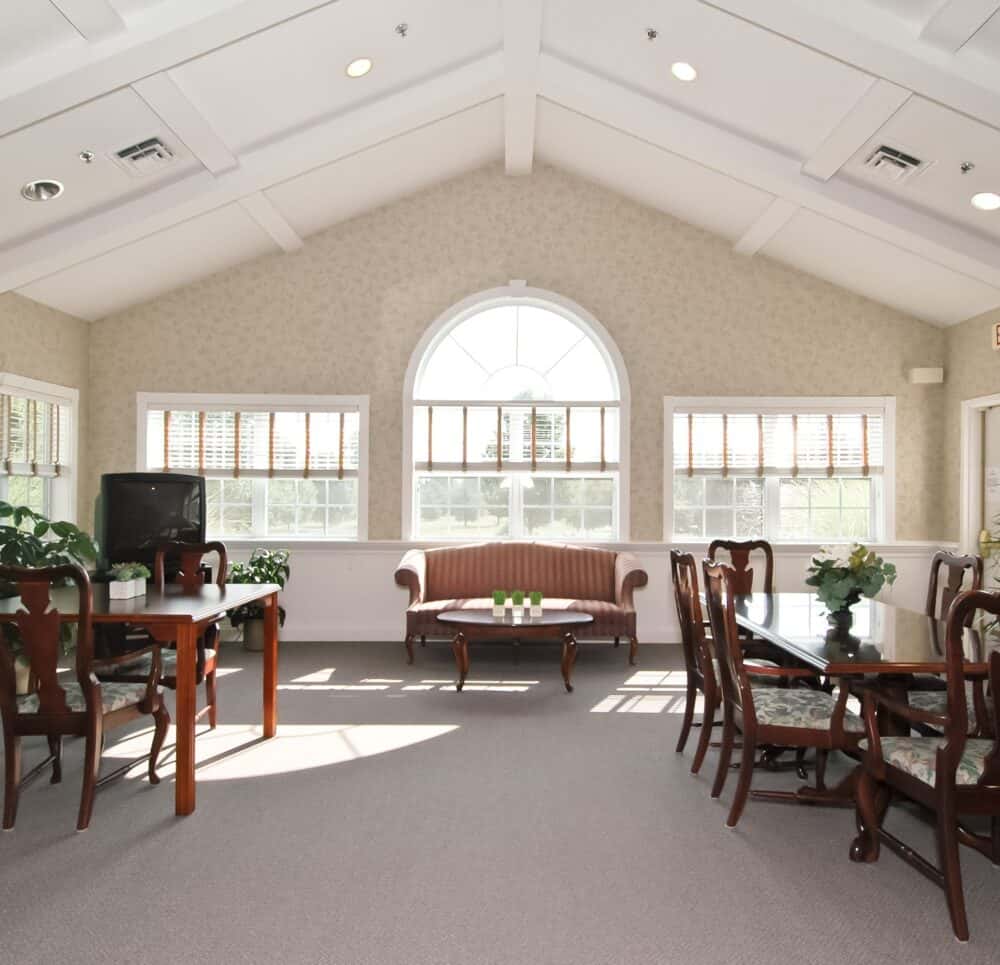 Activity center
Our activity center with a game area is a popular spot among residents. Come enjoy a friendly card or board game or join in the latest arts and crafts session.
On-site beauty salon
Whether you're in need of a trim, a perm or a whole new style, our on-site beauty salon will have you looking and feeling your best.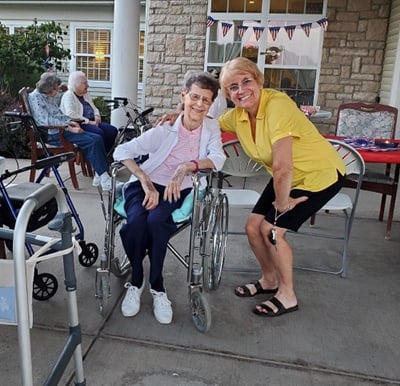 Grounds & gardens
Enjoy relaxing with friends on our patio. A walking path and landscaped courtyard provide the perfect opportunity to get outdoors and soak up the Ohio sun.
Get a full list of amenities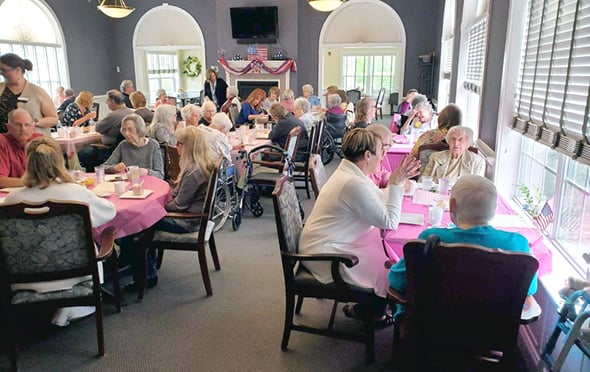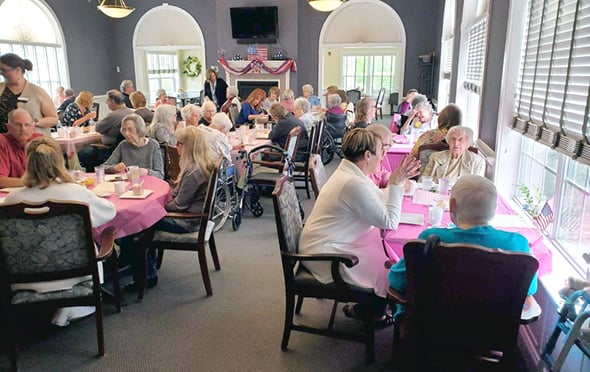 Serving balanced meals with a side of fun
Meals are served restaurant-style by our friendly and professional staff in our tastefully decorated dining room. Assisted living residents are afforded three home-cooked meals a day, plus snacks. Independent living residents can order one takeout meal daily from the main dining room. We always have a daily menu and alternate menu so you can find something you'd like.
Families and friends of our residents are welcome at any time to sit down and enjoy a meal. Our solariums can be reserved for private gatherings and celebrations.