Other important information
View now
Hide
The sound of laughter pouring out of the media room, friends excited to take in a Saturday afternoon outside in the courtyard, the smell of our chef's delicious meals wafting from the kitchen; these intangible things are what set us apart and make Whitley Place a special place to retire.
Experience the ambiance
Amenities that bring seniors together, create joy and make life a little easier.
Lounge area
Our lounge area is a popular spot on game days or when we have Saturday afternoon matinees. Enjoy the big-screen TV and comfortable seating!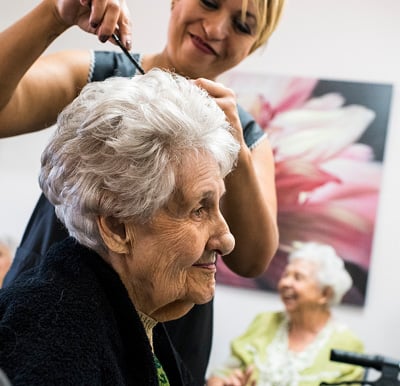 On-site beauty salon & spa
If you're looking for some pampering, schedule an afternoon at our on-site beauty salon. Or try our resident spa, the ideal place to enjoy an afternoon with friends.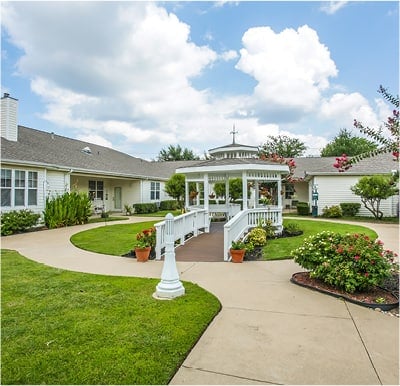 Courtyard
When the weather is nice, enjoy a stroll through our beautifully manicured courtyard complete with a gazebo. Come to soak up the sun and view the flowers, birds and landscape.
Serving balanced meals with a side of fun
When it comes to dining, our chefs prepare delicious restaurant-style meals three times a day all served in a tastefully decorated dining room. We also offer refreshments and snacks throughout the day.
Our delectable, weekly menus provide diversity and creativity. A culinary committee meets monthly to discuss preferences and special-occasion meals.
When friends and family come to visit, a private formal dining area and conference room are available for reservation. Our chefs also can cater events, or groups can bring in outside vendors.