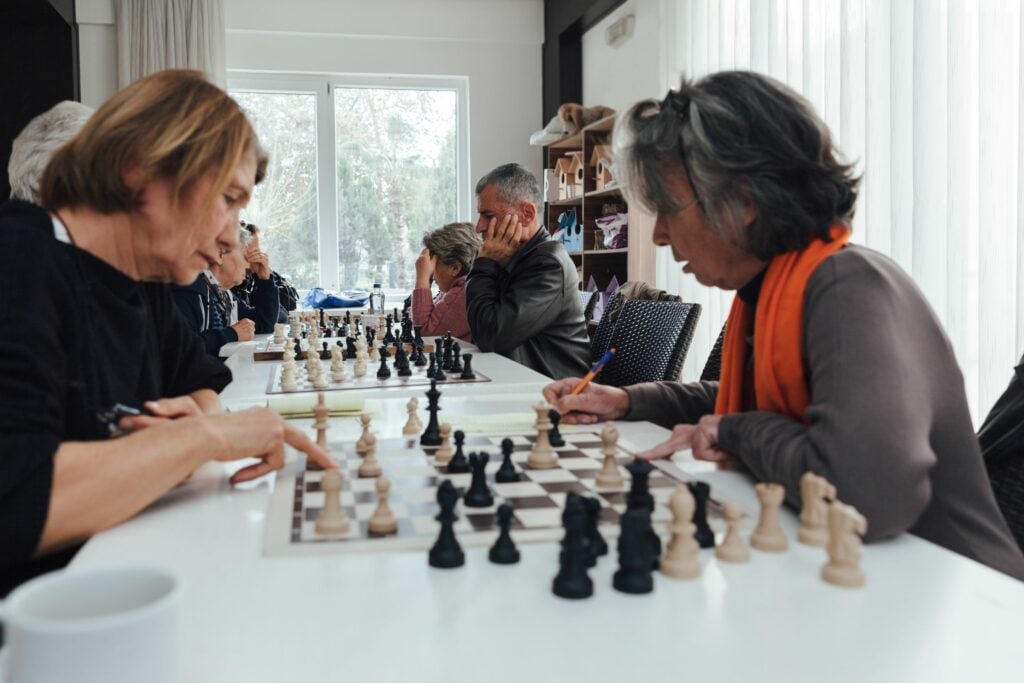 No matter your age, there's nothing like a good board game! For seniors in particular, board games are not only entertaining, but they also have major health benefits. 
Playing board games can bring people together, helping to combat loneliness and depression. Many board game options are low-stress and can be calming, helping to lower blood pressure. Board games can also enhance memory formation and help exercise cognitive skills. In fact, the National Institutes of Health recommends board games as a way to fight dementia. 
There are countless board games to choose from, and sometimes the biggest challenge can be deciding which game to play. Below, we share a few game recommendations, including some classics as well as some modern games you may enjoy.
Each game requires a different skill and offers various levels of entertainment and health benefits. Will you choose a game with nostalgic value or challenge yourself and make new memories?
Classic board games seniors love
Chances are, you played at least one of these classic games as a child. These games can be a great choice for seniors because they are well-known, frequently played and easily accessible. Refreshing your memory on the rules of a game you already know can be a lot easier than learning something new.
1. Cards
A standard deck of 52 cards can provide at least that many game opportunities. From Go Fish to Poker and Hearts to Solitaire and everything in between, you can always find a game to play with family, friends or neighbors.
2. Scrabble
Scrabble is a game that blends critical thinking with the entertainment value of a word puzzle. Enjoy the clack of tiles as you pass on your vocabulary to your grandchildren, and learn theirs in return. This game can be a great fit for seniors who enjoy crossword puzzles and word searches.
3. Chess and checkers
Everyone has some experience with one or both of these games of wit. Chess and checkers are excellent game choices for seniors. Both games are easy to learn, yet can be mentally stimulating as they require creative problem-solving and strategy to win.
4. Monopoly
This timeless board game of fast deals and property trading is definitely a classic, despite the evolution of playing pieces. The boot, wheelbarrow and thimble have been replaced by a T-Rex, rubber ducky and penguin. But the game is still played the same! Remember fighting over the Scottie, hat, car, cat and battleship?
5. Dominoes
There are many variations of this tile-based game, presenting lots of opportunities when you play. Dominoes is an ideal game for seniors because the visuals are large and the pieces are easy to handle. Playing dominoes can also be a great way to practice coordination and hand dexterity.
Modern board games for seniors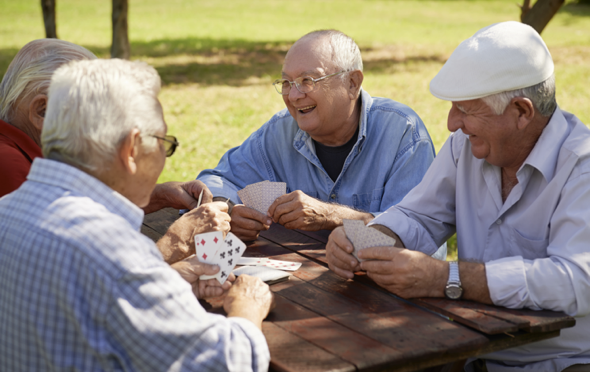 Although the classics can be fun, it can also be good to mix it up by trying something new. Board games have had a resurgence in the past decade, and there is a whole new collection awaiting your discovery. Many modern games feature rules and concepts similar to classic games, but with a new twist.
The important thing to remember with any new game is to have fun. It can take time and patience to learn something new, but you're guaranteed to make new memories.
6. Ticket to Ride
Ticket to Ride is an award-winning game where players collect color-coded cards to claim train routes and connect cities. The game features the competitive spirit of Monopoly, but with simple rules. Ticket to Ride uses replica maps of real countries, which can inspire memories of past travels and spark your imagination.
7. Suspend
Similar to Jenga, Suspend uses the same concept but with a series of metal rods instead of wooden blocks. This game is fun to play with people of all ages. It blends creative problem-solving with the need for fine motor skills and a little bit of risk-taking.
8. Incan Gold
If you add the spirit of Indiana Jones to classic card games like Poker and Blackjack, you've got Incan Gold. Travel to an ancient temple and collect treasures along the way, but watch out for traps! This game of chance allows you to be creative and use critical problem-solving, and have a bit of adventure.
9. Qwirkle
Qwirkle is a tile-placement game where players match colors and shapes, similar to how Uno is played. This game uses pattern recognition, basic mathematics and strategy to exercise the brain, helping to keep it happy and healthy.
10. Apples to Apples
A perfect game for the whole family, Apples to Apples is fun for everyone. Players try to win by choosing the best "thing" card to match that round's "description" card. The entertaining adjectives and surprising subjects that come together promise to bring plenty of laughs!
Staying busy and entertained at a senior living community
At Sonida Senior Living, we recognize the importance of keeping life fun and fostering connection. Many of our communities across the country offer activity centers or game rooms. This means residents are able to gather comfortably with family and friends for gaming fun. There is always an opportunity for bonding, entertainment, and yes, even some friendly competition.
At Sonida Senior Living, it's all about comfort, connections and fun, so seniors can live their best life. If you are considering a move to one of our senior living communities, check out our independent living, assisted living or memory care services. Or, contact us to schedule a tour or request more information about a community near you. 
Learn more about a community near you
Other blogs you might be interested in reading
Here are several apps (available in the App Store or on Google Play now) that can be used on smartphones that will help seniors enhance their day-to-day lives.
Read blog
VR can be an outlet for seniors to socialize and engage in activities they perhaps haven't been able to do in years due to the aging process.
Read blog
You might never have thought about gifting your grandmother or father a video game. However, a new video game or gaming console may be the perfect gift!
Read blog
Find a community
If you're a senior or caregiver looking for independent living, assisted living or memory care services for you or your loved one, contact us to schedule a tour or request information about a community near you.