Find the right senior living community
You deserve a senior living community that meets all your needs, including the right level of care, budget and—of course—features and amenities that allow you to pursue your passions.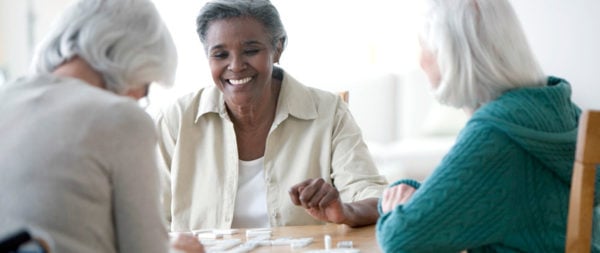 Choose a community that meets your needs
Community type impacts available services, the overall cost and the social atmosphere. Many of our communities offer multiple living options, allowing residents to easily age in place.
Independent living
Enjoy a private apartment and active social life with freedom from chores, like housekeeping, laundry and home maintenance.
Learn more
Assisted living
Preserve your with 24/7 access to discreet support with activities, like bathing, dressing, medication management and more.
Learn more
Memory care
Experience an environment, dining, programming and 24/7 care designed specifically for seniors living with dementia.
Learn more
Temporary stay
Try out a community before committing to a lease. Or stay with us when you need additional support for a short period of time.
Learn more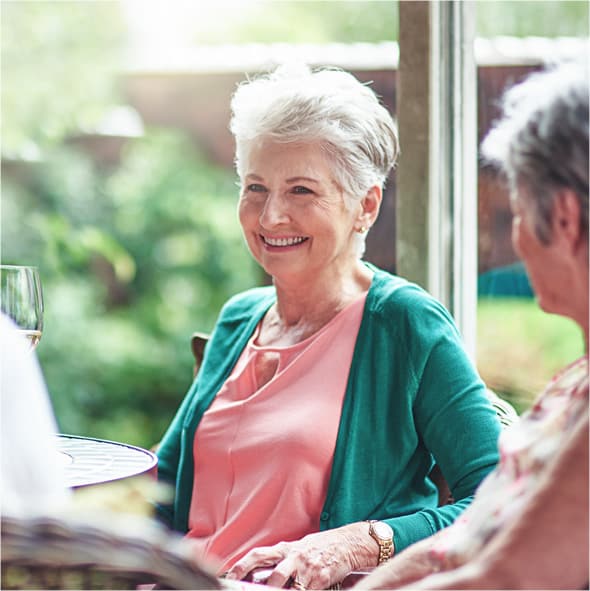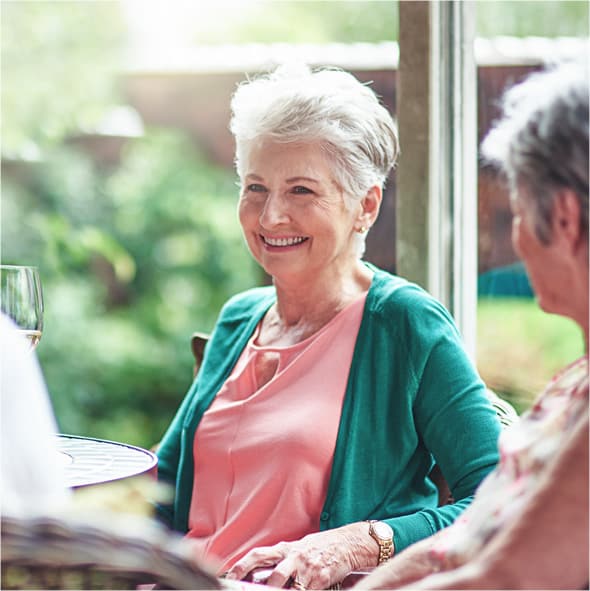 Pick a place that makes you feel comfortable, calm, inspired
Each of our senior living communities has its own personality but all are designed to feel and function like home, foster a sense of belonging and promote independence. When weighing your senior living options, think about what kind of lifestyle and environment you prefer.
Are a social butterfly who loves meeting people, participating in clubs and activities and going out? A large community with access to culture and entertainment might be a great fit. If you enjoy spending time outdoors, look for a community with large grounds with easy access to nearby parks and trails.
When touring communities,  share your personal interests with the staff so they can point out features and amenities you may enjoy.
Check out communities near you
Find features and amenities to enhance your life
Ask yourself how a community will improve your quality of life.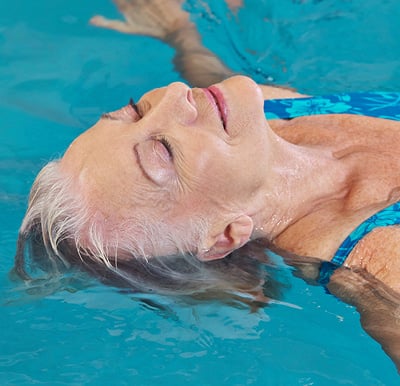 Amenities
From pianos to pools, community amenities have the potential to enhance your quality of life. Tell your senior living advisor about your interests and hobbies, and have them tell you about the features you may enjoy. Consider how a community's amenities might encourage socialization, improve convenience and provide peace of mind.
Environment
When you walk in the door, take a moment to take it all in. Think about how the community's design and ambiance make you feel. Is it warm and inviting? Does the location appeal to you? And, most importantly, could you call this place home?
Social life
Ask about community events, regularly scheduled activities and outings and social clubs. Some communities have more active, involved residents than others. As you walk through the community, do the residents seem lively and engaged? Does the staff seem happy to be there?
Set a budget and explore benefits
As you begin to look at senior living options, it is important to have a strong grasp on your current monthly expenses. Senior living communities can be more affordable than owning or renting a home. Often, many utilities are included in the cost of rent, and you won't have to worry about property taxes. Community benefits that may be included in your rent can range from meal preparation and housekeeping to transportation and home maintenance— saving you money in the long term.
Financial planning resources
Tour communities near you
Now the fun part begins! Once you've determined your ideal community type, desired amenities and budget, it's time to start exploring communities in your area. During a tour, you can get a sense of the community's atmosphere, meet the staff, check out the amenities and even meet other residents.
If you're not able to visit in person, all our communities offer live video tours allowing you to virtually look inside and walk around the community and ask any questions you might have.
Download our tour checklist
Read blog
I like living here because I am 92 and I need to have care… I am independent, but if you need help for your shower or something like that, the staff comes very quickly. Trudy M.
Begin your senior living search
If you're thinking about making a move, we'd love to meet you. Find your nearest community and schedule a tour.