Let's talk about senior living
For many seniors and their loved ones, starting a conversation about making the move to a senior living community can feel overwhelming. But, with the right timing, preparation and empathy, having a conversation can be the first step toward a more fulfilling life.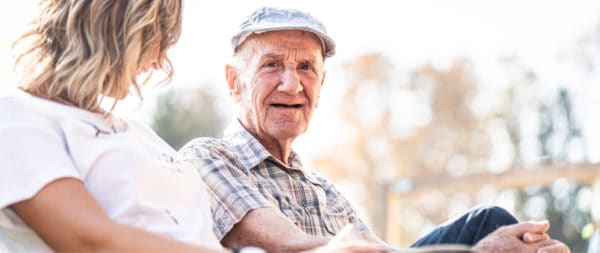 How to know when it's time
There are common signs that indicate it might be time for the extra support a senior living community offers. Being on the lookout for changes in appearance, mood and the ability to complete everyday tasks can help you know when it's time to begin the conversation.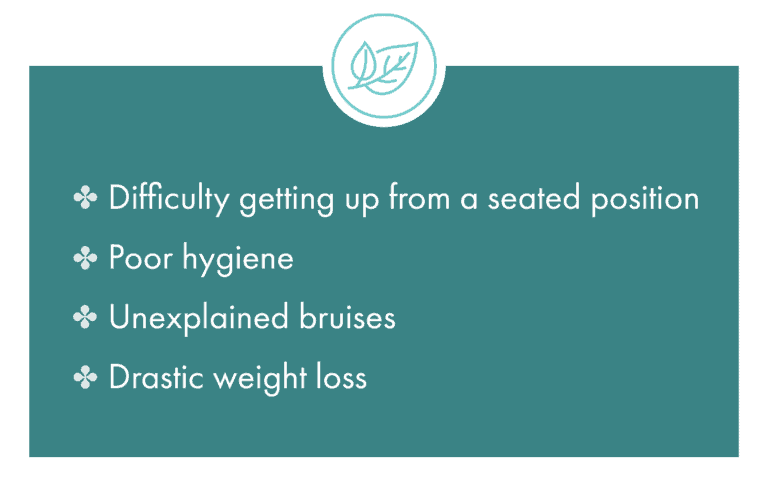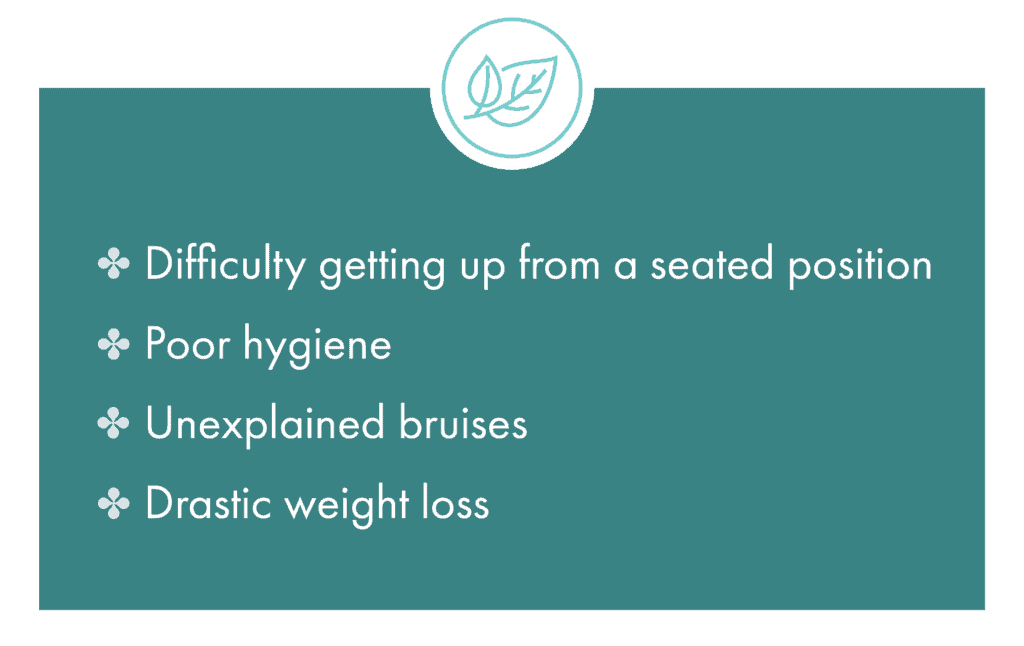 Changes in appearance
Often, changes in appearance and ability are the first signs you will notice in yourself or a loved one. Physical limitations can make completing everyday tasks like bathing or dressing challenging.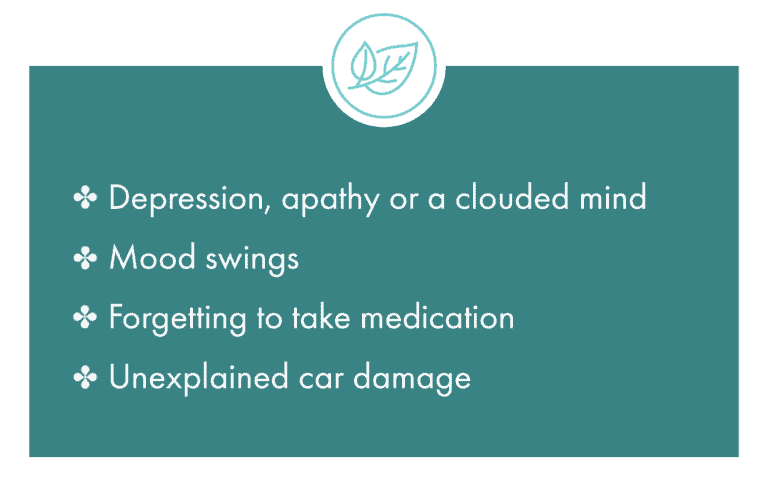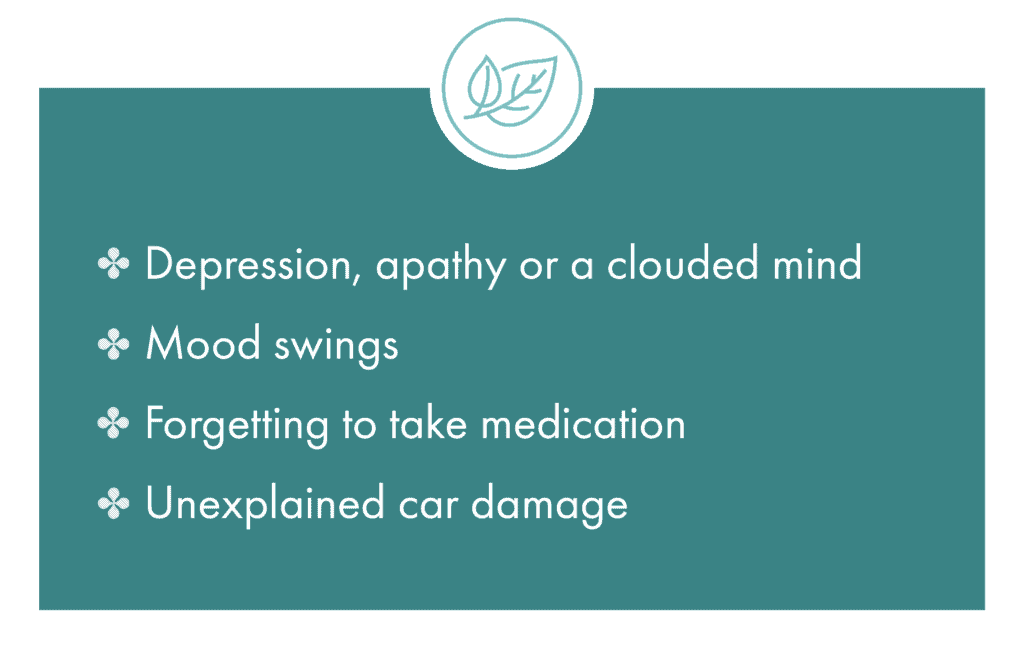 Mood changes and forgetfulness
Social engagement is incredibly important for seniors. If you are living alone or feeling isolated due to physical limitations, depression can easily set in. Small incidences of forgetfulness can signal it may be time for additional assistance.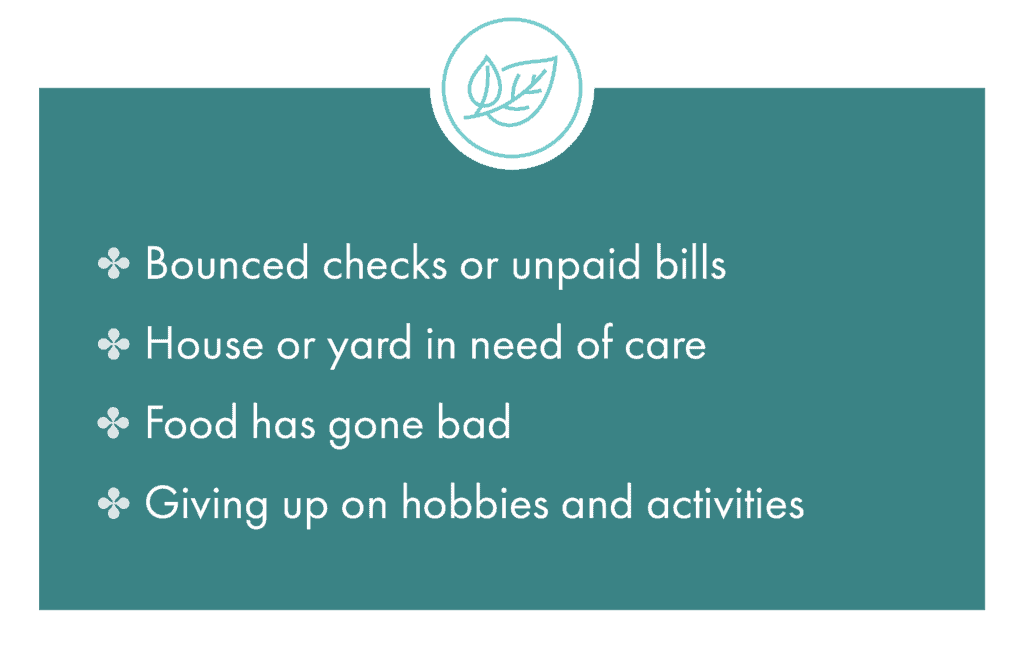 Trouble completing daily activities
It's often concerning when seniors start to prefer staying in over going out and partaking in their usual activities or hobbies. If bills are being left unpaid, the house is a mess or food is spoiling, you may be in need of a little extra support.
When I noticed my mom was struggling to manage her own cooking and often missing her weekly Bridge games, I knew it was time to start thinking about another living option. Once I brought the topic up with her, I was surprised to learn she was relieved to talk about a move that would take some responsibility off of her plate. Sylvia T.
How to prepare for the conversation
When it's time for the conversation, share your reasoning and why you think it is the right choice. Keep these items in mind.
A little research goes a long way
You don't have to know everything about senior living before talking with family. Understand the basics and reach out to an expert for more information.
Get a third party perspective
Ask your doctor about the right type of community or level of care. Consider inviting a close friend or religious leader to help keep the discussion productive.
Involve all family members
If possible, talk with your entire family present—even if it's virtually—to avoid playing telephone or having to repeat yourself.
Choose the right time and location
These conversations can be sensitive, so it's best to wait until you're in a private setting where you can speak freely without feeling rushed.
Let's start the conversation
Discussing the benefits
Today's senior living communities are vibrant environments filled with opportunities for social and mental engagement–and a move might even save you money!
Social activities every day
If you no longer drive, no worries! You will be able to participate in on-site events alongside your neighbors every day.
Fewer chores
Leave the laundry, cooking and home maintenance to us! You will have more time to do the things you really enjoy.
Save money
Senior living is often more affordable than staying at home, thanks to all that's included in your monthly rent.
Explore our senior living communities
Seeing a community firsthand can often ease the fear and anxiety associated with making such a big change.