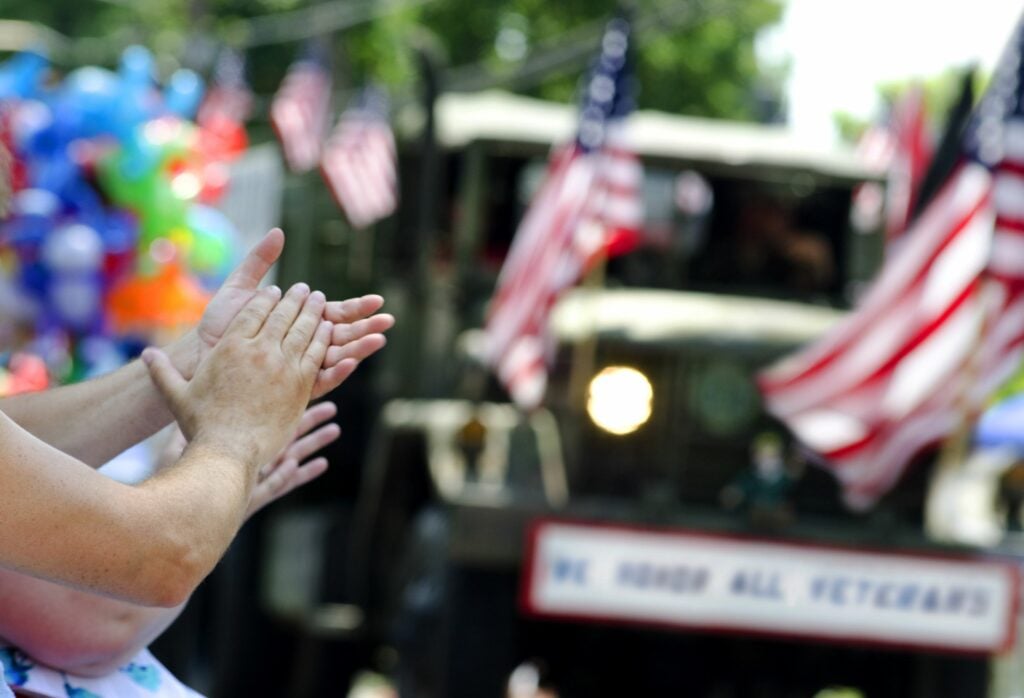 Few groups deserve our recognition, respect and gratitude more than the brave men and women who have served in the U.S. military. These upstanding individuals and their families have made huge sacrifices so we can preserve our way of life.
At Sonida Senior Living, we're proud that many veterans have chosen to call our independent living, assisted living and memory care communities their home.
This Veterans Day, we would like to extend our sincere thanks and appreciation to veterans who have served so selflessly and courageously.
No matter where you live or how much time you have to dedicate, there are a multitude of ways to honor a veteran — whether a loved one or stranger — who has spent their life protecting our values and democracy.
What is Veterans Day?
The history of Veterans Day
The first Veterans Day
Veterans Day came to be after the armistice agreement that ended World War I was signed on November 11, 1918. The holiday was first recognized in 1919 when President Wilson proclaimed the day as Armistice Day, which honored U.S. veterans of World War I.
In 1954, the holiday was renamed to Veterans Day to include all U.S. veterans from all wars.
When is Veterans Day observed?
Veterans Day is always observed on November 11.
The meaning of Veterans Day now
Not to be confused with Memorial Day (when we honor those who have died during military service) or Armed Forces Day (when we honor active, guard and reserve forces who currently serve), Veterans Day is all about celebrating those men and women who have served, and are currently serving, in the U.S. military.
Veterans Day is also a good opportunity for the general public to learn more about the sacrifices veterans and their families have made for our country.
How to honor veterans in your life
1. Say "thank you!"
If you personally know a veteran, whether they live close by or states away, make an effort to simply say "thank you!" If your schedule is hectic and you don't have time for an in-person visit, a quick phone call or text is sure to be appreciated.
2. Write an old-fashioned letter or send a care package
Looking for something a little more personal than a text or email? Send a veteran a handwritten letter or care package with a small gift and some of their favorite snacks. This is an especially considerate option because they can treasure your letter or gift for years to come!
3. Treat a veteran to a meal
Inviting a veteran to a popular local restaurant or cozy coffeehouse is guaranteed to make their day. Prepare a few questions to ask about their time in the military. Being able to share their story may even be more meaningful than being treated to a meal.
4. Offer to help with household chores
If you have even an hour to spare, offer to help a veteran with household tasks such as vacuuming, laundry or mowing the yard. This small act of gratitude speaks volumes.
5. Make a commitment to volunteer
The internet makes it easy to find meaningful volunteer opportunities. Search the Veterans & Military Families category on VolunteerMatch.com to find a hospital, charity or other organization that needs help near you.
6. Donate to a cause that supports veterans
Even a small donation is money well spent when you're supporting our country's military and veterans. Consider making a donation to groups such as the Wounded Warrior Project or USO, and encourage your friends and family members to do the same.
7. Invite a veteran to speak at your child's school
Many children don't fully understand the sacrifices veterans have made to protect us and our freedoms, but you can do something to change that. Ask your child's principal if they accept visiting speakers. If they do, invite a veteran to talk about their experiences or host a Q&A session at your child's school.
8. Support veteran-owned companies
The Census Bureau estimates that nearly 5.7 percent of all U.S. businesses are veteran-owned. Find a veteran-owned company near you and pay them a visit today!
9. Attend your local Veterans Day parade
Bring the whole family to your city's Veterans Day parade and show your support in person. Check with your local VA office for details about Veterans Day events and celebrations in your area.
10. Make a pledge to remember their legacy
Honoring veterans can come in many forms. Fly an American flag in front of your home, wear a red poppy or have a moment of silence and reflection. Anything you can do to pay your respects is a meaningful way to observe Veterans Day.
Free meals, discounts and more for veterans on Veterans Day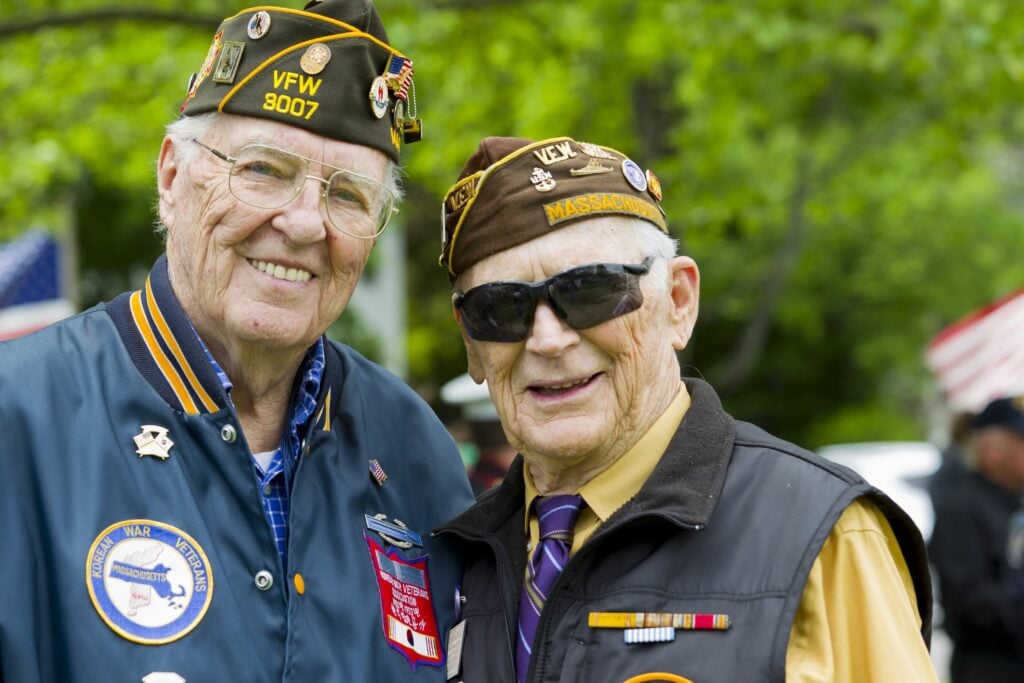 Many restaurants offer free or discounted meals to veterans on November 11. Of course, remember to bring your military ID or another form of military identification! Below is a list of restaurants that offer a free meal or discount:
Applebee's

Chili's

Cracker Barrel

Famous Dave's

IHOP

Perkins

Texas Roadhouse

TGI Friday's
You can view a full list of restaurants here.
Thank you to all veterans from Sonida Senior Living
Whether you have five minutes or five hours to spare, you can make a huge difference in a veteran's life this Veterans Day.
If you are a Sonida Senior Living resident or have a loved one who lives with us, check out the community activity calendar to see what events are planned not only for Veterans Day but for the whole month.
Senior living for veterans
If you are a veteran or the loved one of a veteran and are interested in senior living, consider a Sonida Senior Living community. Our team of trusted advisors can provide information about any benefits that may be available to help veterans pay for senior living. Simply contact us to schedule a tour or request more information about a community near you.
Learn more about a community near you
Other blogs you might be interested in reading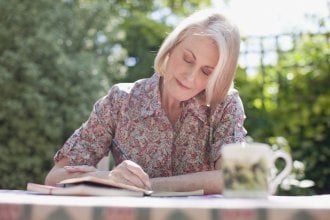 From old-fashioned person-to-person storytelling to keeping journals in more technologically savvy ways, here are some ideas for seniors to save and share their memories.
How you choose to memorialize your loved ones is up to you – unless it was pre-planned by them. From tangible trinkets and actions with lasting effects to supporting charitable organizations, there are a variety of ways you can ensure your loved one isn't forgotten.
Find a community
If you're a senior or caregiver looking for independent living, assisted living or memory care services for you or your loved one, contact us to schedule a tour or request information about a community near you.