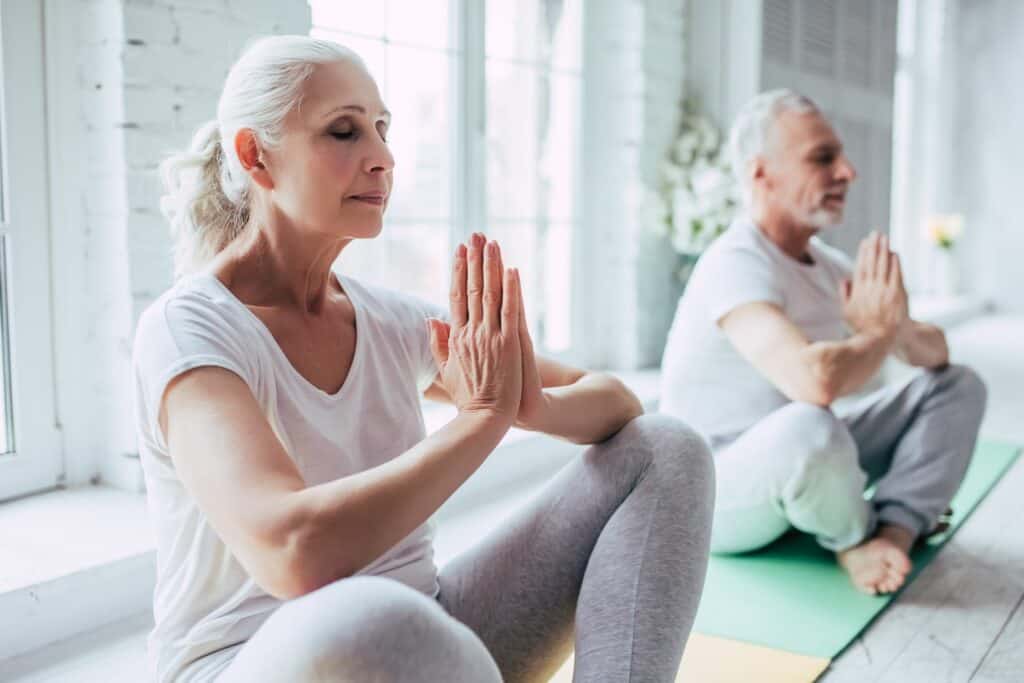 Did you know since 1992, April is considered National Stress Awareness Month? According to the National Institute of Stress, "Stress Awareness Month is a national, cooperative effort to inform people about the dangers of stress, successful coping strategies, and harmful misconceptions about stress that are prevalent in our society." Dedicating a specific month to this important cause also reminds us to pay attention to our health and to remind us that we're all feeling stress – including our older adult community.
The World Health Organization states, "The prevalence of stress and anxiety among the elderly population is gradually increasing and expected to reach double in the next one decade." Because older adults are living longer and as our population ages, it's important to remember there are ways to help reduce stress.
Older adults can reduce stress and live a more fulfilled and happy life with these five easy tips
Older adults can reduce stress by walking
It's a common saying that if your body feels better, so does your mind. The Anxiety and Depression Association of America states, "Exercise and other physical activity produce endorphins — chemicals in the brain that act as natural painkillers — and also improve the ability to sleep, which in turn reduces stress."
Our senior living communities offer many opportunities for our residents to take leisurely walks around the grounds. For example, The Waterford on Highland Colony located in Ridgeland, Mississippi features beautifully manicured grounds and a pergola in the courtyard to relax after a refreshing walk around the walking path. This community also offers outside patios, a gazebo, garden areas with scenic views and other welcoming places to reflect on the day.
In addition to landscaped walking paths at our communities, many residents enjoy getting together with their neighbors for daily or weekly walks as part of a walking club.
While walking helps reduce stress, it also has another health benefit as we age – the ability to maintain independence. Harvard Health says, "Older people who are physically more active and who exercise regularly are more likely to walk independently and do other activities of daily living on their own compared to sedentary elders."
Meditation helps reduce stress in seniors
Meditation has been practiced for over a thousand years and most recently has been used as a source of stress relief and relaxation. According to the Mayo Clinic, "Meditation can give you a sense of calm, peace and balance that can benefit both your emotional well-being and your overall health."
The elements within meditation which can help reduce stress in seniors include the following:
Relaxed breathing
Focused attention
A quiet setting
A comfortable position
Open attitude
Because we understand the importance of reducing stress in our residents throughout our senior living communities, many provide opportunities for seniors to participate in either daily or weekly guided meditation classes, including our community at The Wellington at Southport located in Indianapolis, Indiana.
Getting plenty of sleep
According to the Sleep Foundation, "It's common for older adults to experience changes in the quality and duration of their sleep. Many of these changes occur due to changes in the body's internal clock." It's not surprising that one of the reasons why sleep can be disrupted is due to stress, depression and anxiety. A few ways you can rest assured you will receive a good night's rest is to abide by the following:
Reduce bedroom distractions, including televisions, cell phones and bright lights that make falling asleep difficult
Avoid things that discourage sleep such as caffeine, alcohol and tobacco
Develop a bedtime routine. Some examples include a warm bath, reading or meditating
Surround yourself with small animals
Petting or playing with cats and dogs is immensely helpful for relieving stress. If you don't have your own dog or cat to rely on to help you reduce stress in your life, volunteer at a local animal shelter. Here, many animals are yearning for playtime or having someone pay attention to them.
Harvard Health states, "Studies going back to the early 1980s support the idea that dogs—and other pets—have enormous health benefits for people. Pets have been shown to lower blood pressure and improve recovery from heart disease. Pets also improve people's psychological well-being and self-esteem."
Reduce stress by laughing!
Enjoying a good laugh every now and then is one of the easiest ways to manage and reduce your stress. After all, laughter is the best medicine. Surround yourself with others who have a great sense of humor – you never know, you may find yourself enjoying a belly laugh!
Schedule a tour
Residents of our Sonida Senior Living communities are afforded many opportunities to help reduce stress in their everyday lives. Everything from meditation and exercise classes, to therapists and counselors to talk with, to ample opportunity to make new friends.
If you want to look at our communities, check out our independent living, assisted living or memory care services for your loved one or contact us to schedule a tour or request more information about a community near you.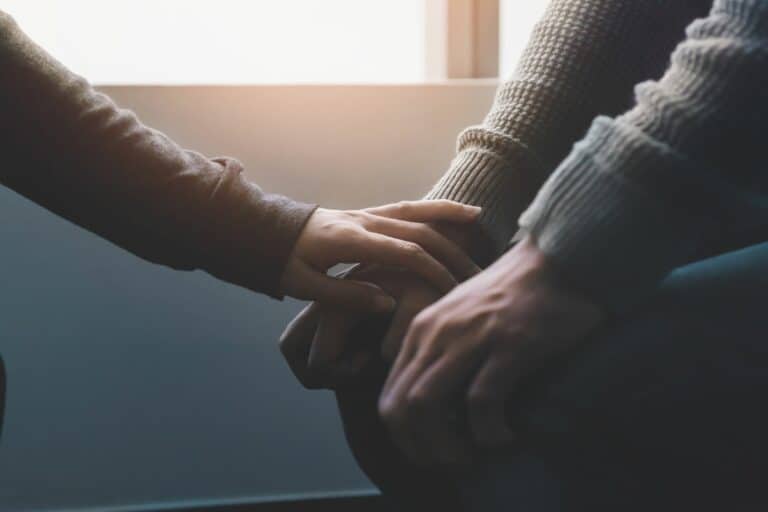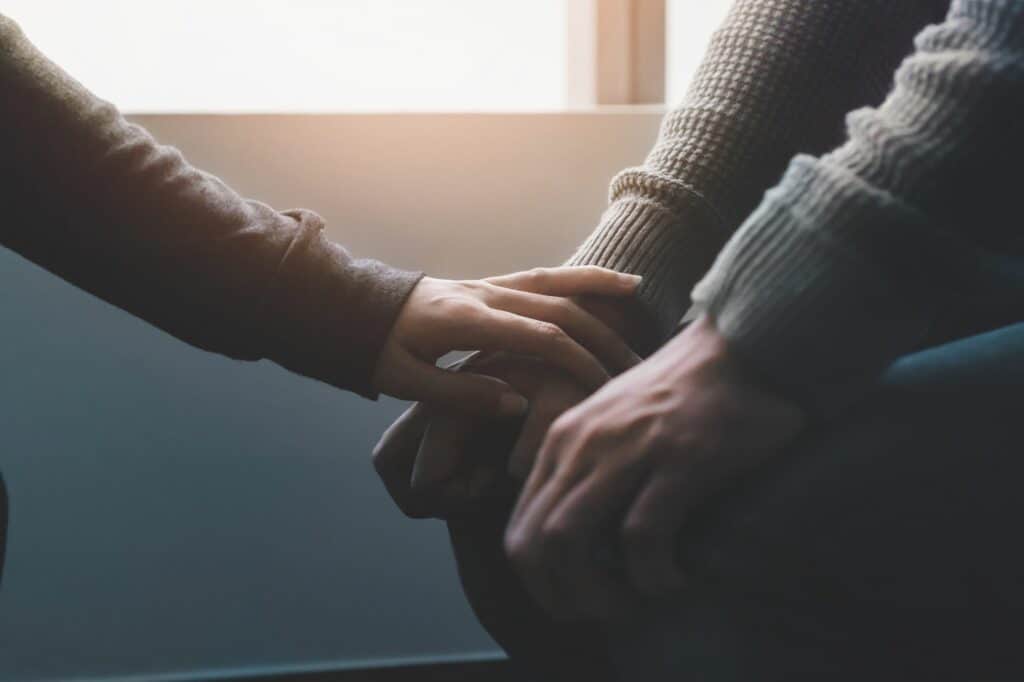 The Facts: Aging and Mental Health in Seniors
It's important to know the facts and warning signs of mental health in our elderly population.
Read blog
Find a community
If you're a senior or caregiver looking for independent living, assisted living or memory care services for you or your loved one, contact us to schedule a tour or request information about a community near you.