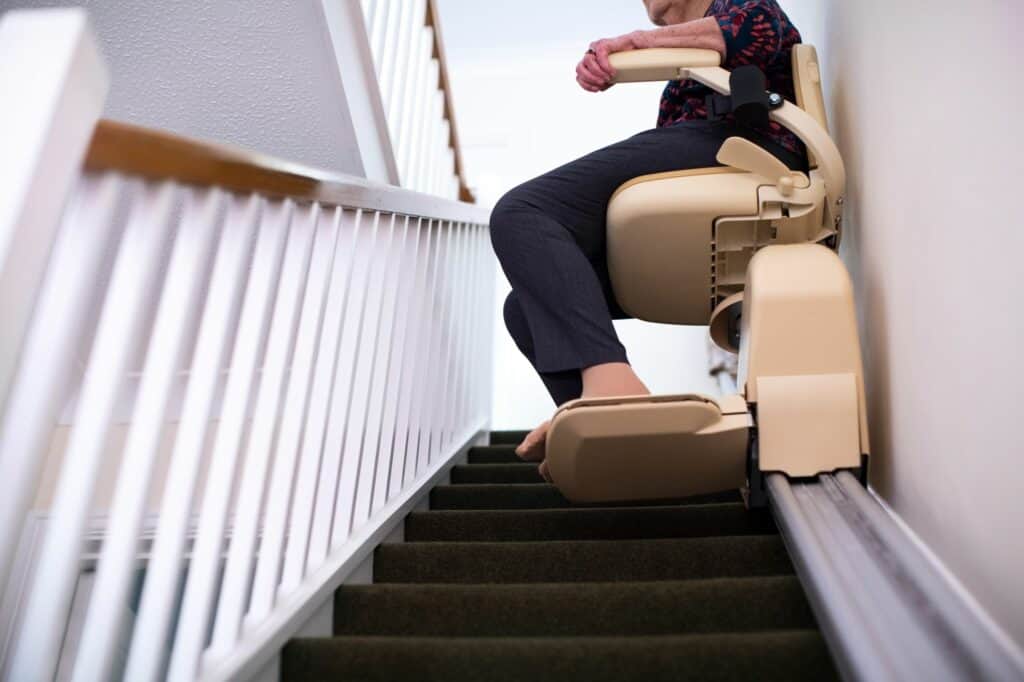 According to a 2018 AARP survey, three out of four elderly adults want to stay in their homes or communities as they age, but only one percent of homes in the United States are conducive to aging in place.
To help create a safe and nurturing home for your loved one as they age in place, we have put together a list of home modifications that should be considered.
Room by room home modifications
Bathroom
The bathroom can be the most dangerous room in the home, as more injuries take place in this room than in any other area of the home. This is especially the case for those with disabilities.
Bathroom walls need to be reinforced to accommodate grab bars and wall-mounted shower seats that can withstand at least 250 pounds. Choose an adjustable-height showerhead with a handheld wand, along with a fold-down seat, chair or stool to the tub or shower.
Read our blog for more ideas on how to protect yourself from falls in the bathroom.
Bedroom
Considering most of our time is spent in our bedrooms, whether it's for sleeping or watching television, it's important to make sure that doorways are wide enough to accommodate a wheelchair or a walker and door handles are easy to grip.
A low-profile bed with a bed rail will make getting in and out of bed much easier. Installing open closets with access to shelving and pull-down rods will make getting dressed a more comfortable experience and provide independence.
Kitchen
If a wheelchair will need to be used for the adult opting to remain in their home, it's important to create a space within the kitchen that still promotes independence and the ability to cook and prepare meals. This is why rearranging cabinets with items that would normally be higher, like above the countertop, to lower cabinets will make for easy access to staple items and dishes.
Other rooms and considerations
Not being able to safely go up and down stairs in a home is one of the reasons many older adults seek out senior living communities. If it's feasible, consider installing a stairlift to avoid serious injuries from a fall down the stairs.
Other safety modifications around the home include the removal of area rugs and carpets, which could potentially be a fall hazard. Replace those with smooth, non-slip surfaces like cork or rubber. Also, install handrails in hallways and especially in areas between bedrooms and bathrooms to avoid an overnight slip or fall from the bedroom to the bathroom.
Schedule a tour
If you're a senior looking for independent living because your current home is not conducive for aging in place or you're an adult child seeking assisted living or memory care services for your loved one, contact us to schedule a tour or request more information about a community near you.
Why Seniors Fall and How to Prevent It
Through minor adjustments to the way seniors live and get around, the number of falls can be greatly reduced.
Read blog
Find a community
If you're a senior or caregiver looking for independent living, assisted living or memory care services for you or your loved one, contact us to schedule a tour or request information about a community near you.