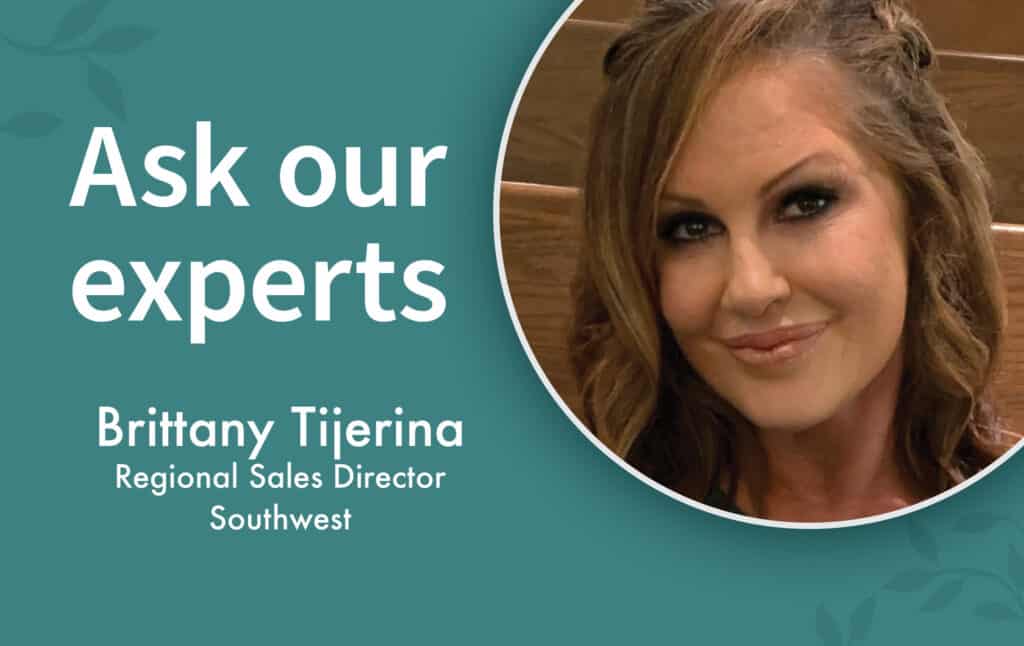 COVID-19 has changed the way seniors transition to a senior living community. Sonida Senior Living continues to follow CDC guidelines on how to best handle move-ins, tours, visits and more.
Brittany Tijerina, Regional Sales Director of the southwest region, explains what her communities are doing to make sure seniors are comfortable touring and moving to a senior living community.
What does the touring process look like right now?
In California, Arizona and Texas, we are conducting virtual and in-person tours. The only restriction that remains is limiting the number of people that can tour at one time. There is a three-person maximum.
It is really exciting to see more tours happen across all states as COVID-19 restrictions ease a bit. I do want to stress that screening upon entry and the wearing of masks is still mandated during the tour process by all parties, including the community.
What COVID-19-related questions should someone ask while touring?
Now that a large portion of our associates and residents have received the COVID-19 vaccination, questions are more focused on vaccinations and the safety protocols our communities have in place.
Some examples of questions include:
What is the percentage of residents and staff that are vaccinated?
What is the COVID-19 vaccination process for residents that are not vaccinated yet?
How do we continue to monitor visitors, vendors and family members from a screening perspective?
Will a resident have to quarantine after move-in?
What are the infection control procedures?
Beyond COVID-19 safety protocols, there is so much to look for when touring a community. Click here to download a list of questions designed to help you get the most out of your tour.
What does the process of moving in look like?
The move-in process has changed somewhat due to COVID-19 restrictions; however, as long as a new resident is fully vaccinated (and shows proof of so) and asymptomatic, they do not need to quarantine. If a resident has not been vaccinated or has only received the first dose of a vaccine upon move-in, they will need to quarantine. Quarantine length varies by location but typically lasts 7, 10, or 14+ days.
The new resident is also allowed to have three people assisting with the move, as long as they have been screened and follow ICP protocol. We still require mask use and social distancing in all common areas of the community.
Our team members are more than happy to assist on move-in day. From advice on furniture, what to pack and how to make your apartment feel like home, to rolling up our sleeves and helping on move-in day, we are here to help make the transition into your new home as smooth and positive as possible.
After moving in, what opportunities are available for interacting with other residents?
Our residents are engaging, more than pre-COVID-19, in a variety of physical, social and intellectual activities. In fact, we have seen about a 35% uptick in participation. If COVID-19 restrictions and isolation taught us anything, it was how important social interaction is to the health and wellness of our residents. Our team has really rallied around a more creative approach to facilitate a variety of exciting activities for our residents.
Schedule a tour
If you have questions about a particular Sonida Senior Living community's COVID-19 procedures or are wanting more information on touring and moving, contact us to request more information or reach out to a community near you.
**This blog post was published on April 23, 2021.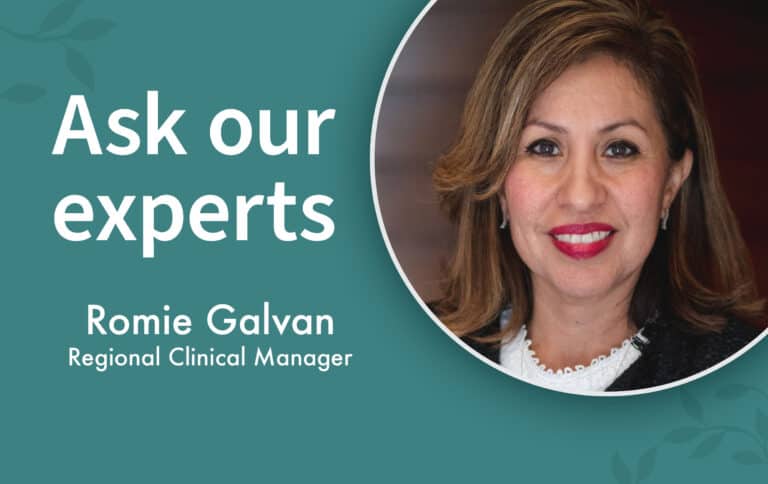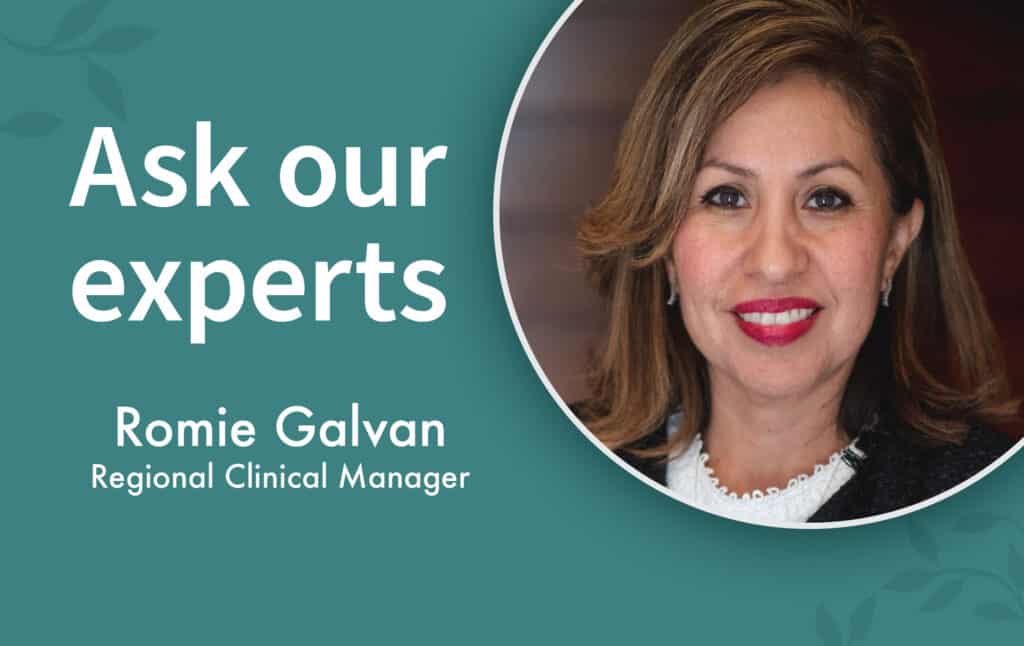 Ask our Experts: Life in Our Communities
Romie Galvan outlines the procedures our communities are taking to slow the spread of COVID-19.
Read blog
Find a community
If you're a senior or caregiver looking for independent living, assisted living or memory care services for you or your loved one, contact us to schedule a tour or request information about a community near you.