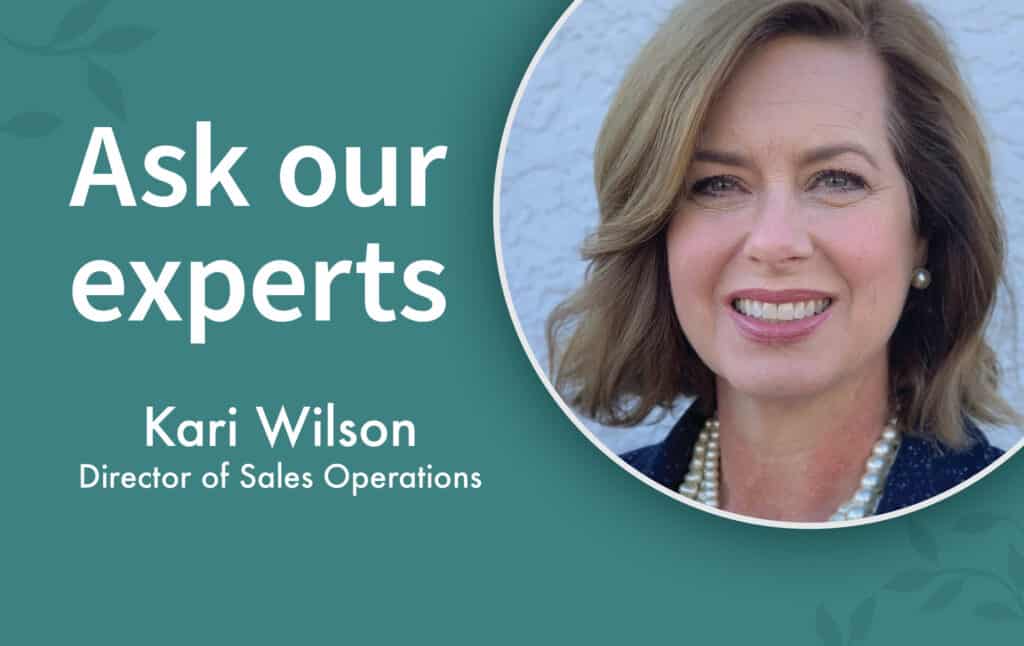 With so many senior living options available, it can be hard to know where to begin. Luckily, Kari Wilson, Director of Sales Operations at Sonida Senior Living, can help make this process a little easier. To get started, Kari recommends focusing on three important areas of senior living: level of care, community life, and affordability of the community.
Level of care
First, it is important to have a full understanding of the various levels of care available for your loved one. Our experts at Sonida Senior Living can help our families to understand what their needs really are. We can explain the differences of independent living, assisted living and memory care. This is the first thing that we can do to help our families in seeking the correct care for their loved one.
Our communities provide tailored care plans, supplemental services, and the opportunity to age in place. We create tailored care plans for each resident to ensure all needs are being met. Supplemental services, such as physical therapy and podiatry, are coordinated by communities to meet additional needs. Lastly, the ability to add additional care services as needed allows residents to stay in the comforts of their homes and not require another move.
Community life
Second, it is so important to visit communities to see first-hand if this is a place you or your loved one could call home. Scheduling tours, whether that's in person or virtually, provides the opportunity to get to know the management team and ask important questions about services and amenities available.
During a tour, you may also get to view an available apartment, try a meal and check out the activities and wellness programming. Be sure to make note of how the staff interacts with residents. Are people happy, smiling, engaged? A community should feel like a warm home, full of caring people.
To help maximize your tour, download our available tour guide.
Affordability
Third, it is very important to understand the financial details of senior living. Come with questions and do not be afraid to ask them. Be sure to have a full understanding of all of the care services and amenities that are included in your cost. Some examples of questions include:
What is the monthly rent?
Are their care costs?
Are there any financial benefits available for seniors?
Will there be cost increases at any time for my loved one?
Are there other fees beyond the monthly rent?
Many times, senior living communities can be a more affordable option than staying at home. A cost comparison worksheet is a great tool to help you make an informed decision. And our community representatives are always available to help guide you through the process and provide custom care estimates for you.
Contact our Trusted Advisors
At Sonida Senior Living, we have knowledgeable senior living experts available to help you navigate the many details of the senior living experience. Our Team of Trusted Advisors is made up of experts from around the country, offering a compilation of 60 years of senior living experience. They've collectively helped hundreds of families find the best senior living solutions for their unique situations.
Let our team of senior living experts help you determine the right level of care and find a community that meets your loved one's unique needs.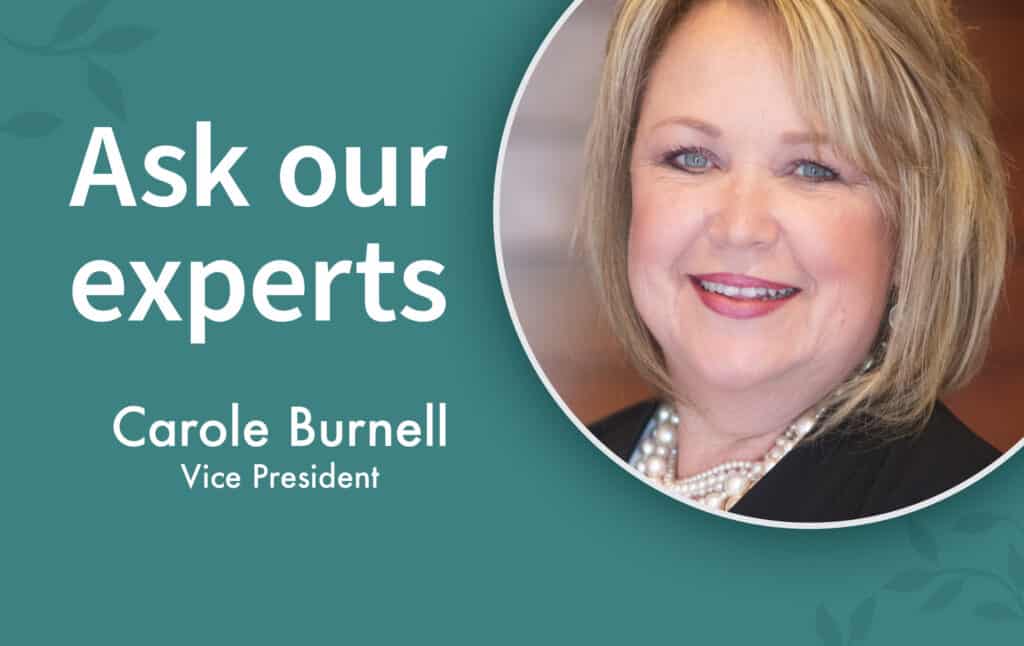 Ask our Experts: What is the Difference Between Skilled Nursing and Assisted Living?
Carole Burnell has provided some insights to help determine which option best fits you or your loved one's lifestyle.
Read blog
Find a community
If you're a senior or caregiver looking for independent living, assisted living or memory care services for you or your loved one, contact us to schedule a tour or request information about a community near you.