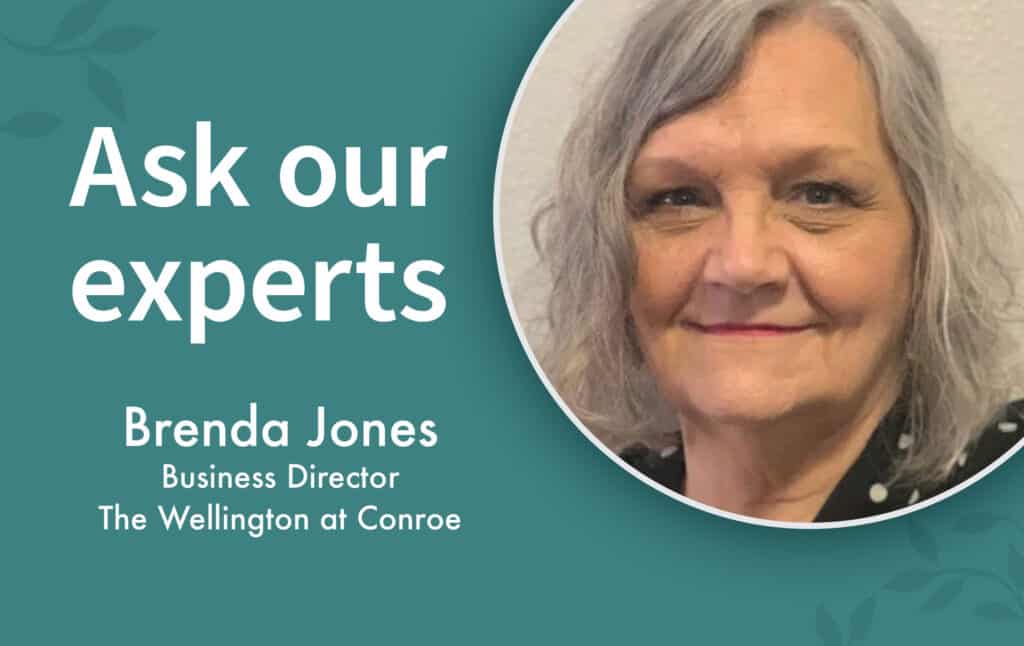 Are you or a loved one considering a move to senior living but you're worried about the cost? Senior living is more affordable than you might think.
Take it from Brenda Jones, business director at The Wellington at Conroe in suburban Houston, Texas. Her community offers independent living, assisted living and temporary stay.
Here are some of the most common questions she is asked about financing for senior living.
Costs of senior living explained
What is the average cost of senior living?
Your costs will depend on the location of the community, amenities available, level of care and other factors. The level of care – and related cost – is based on the needs of each older adult.
The average cost of independent living is about $2,500 to $3,500 per month.
The average cost of assisted living is between $3,000 and $4,000 per month.
View our cost comparison sheet to learn just how affordable senior living is compared to living at home.
When you add up your monthly expenses and compare them to what it would cost to live at a senior living community, you may find that you would actually be saving money each month. For elderly adults on a budget, aging in place at a retirement home can be a very affordable option!
What is included in the cost of senior living?
The cost of many senior living communities include:
Meals
Housekeeping and laundry services
Household maintenance
Property taxes
Transportation
A full calendar of activities
Access to all community amenities
As you can see, your senior living contract includes the price of rent of course, but it also includes so much more. At my community, we also include all utilities (except the telephone) and emergency pendants.
Other communities might include pet costs, meal delivery, snacks, newspaper delivery, Wi-Fi, cable and other care services in the monthly fee.
Get more information about financial planning, insurance and benefits to pay for senior housing here.
What are some ways to pay for senior living?
Many older adults have long-term care insurance policies that can be used to pay for their housing.
For veterans who have served during war times, there are veterans aid and attendance benefits available. Here's a tip to keep in mind: often, these are also available for the widows of veterans. Medicare-Medicaid assistance is available in some communities, but most are private pay.
You can also convert an existing life insurance policy into a Life Care Benefit Plan to start making monthly, tax-free payments toward senior living expenses.
How can potential residents keep costs low?
Having long-term care insurance and/or veteran's aid is usually the best help available, but there are two other ways to keep costs down.
One way is having family or friends who can assist with some of the tasks of daily living as a way to minimize the amount of care needed.
Having home health assistance also reduces the amount of care needed from the community, which can result in a lower overall cost each month.
What makes senior living an affordable option?
The benefit of senior living is in the simplicity created for the lives of seniors. No longer do seniors have to pay for home repairs, lawn care, insurance, taxes, groceries, utilities or other related expenses. This provides an easier way to handle financial matters each month. Instead of having multiple bills, you will only have to keep track of one.
Use our cost comparison sheet to learn how you could save money by finding a senior living community near you!
As Jones puts it, "The interactions with other seniors on a daily basis helps with the overall well-being of everyone – which is priceless!"
Find an affordable senior living community near you
Are you interested in learning more about our financing for senior living? Visit our financial planning, insurance and benefits page here.
Or, contact us to schedule a tour or request more information. Our team of trusted senior living advisors has helped countless older adults find affordable senior housing options and we'd love to help you!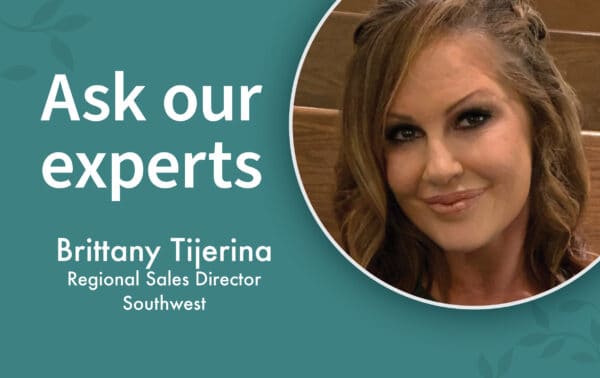 Ask our Experts: Exploring and Making the Move to a Senior Living Community
Brittany Tijerina explains what her communities are doing to make sure seniors are comfortable touring and moving to a senior living community.
Find a community
If you're a senior or caregiver looking for independent living, assisted living or memory care services for you or your loved one, contact us to schedule a tour or request information about a community near you.