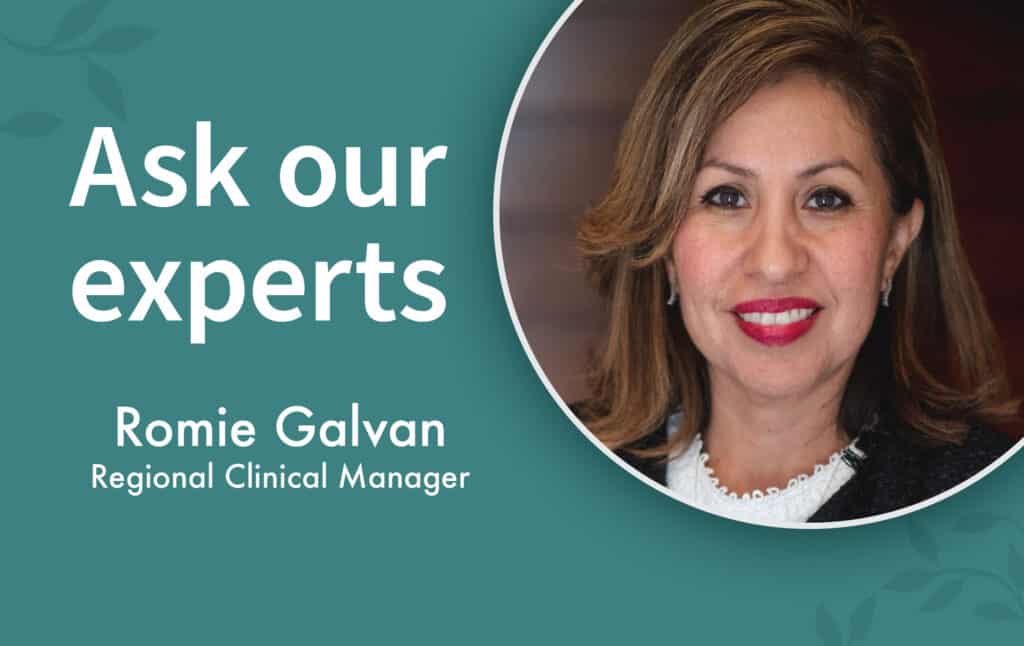 Now that all Sonida Senior Living communities have completed COVID-19 vaccine clinics, we are starting to get back to normal life.
If you or a loved one are considering moving to a senior living community but are not sure what it will be like, Romie Galvan, our Regional Clinical Manager, will outline the procedures our communities are taking to slow the spread of COVID-19.
Senior living post-COVID-19 vaccines
What ongoing safety measures are communities taking?
We continue to follow The Centers for Disease Control and Prevention (CDC), state, and Sonida Senior Living regulations.
Common guidelines within our communities include:
COVID-19 screening, temperature checks and hand sanitization upon entering the building.
Masks are worn by all staff, visitors and vendors.
Masks are highly encouraged as tolerated by our residents.
In addition, infection control measures are prevalent in our communities at all times. This includes handwashing, sanitizing with Aseptic Plus+ foggers (bi-monthly) for communities not under COVID-19 protocol, continued disinfection of resident rooms and common areas, and PPE usage as applicable.
Will new residents be vaccinated after move-in?
If a resident is looking to be vaccinated, we are referring new residents to our local CVS, Walgreens, supermarkets, health department vaccine hubs, or primary MD for vaccinations. We are happy to coordinate scheduling vaccine appointments and provide complimentary transportation.
What does visiting a resident look like?
Visitation guidelines vary from state to state. Common guidelines across our communities include:
Visits must be scheduled ahead of time.
Visitors must wear masks. If they do not have one, they will be provided one.
Visitors are not allowed in common areas, like the dining room or activity room.
Visits occur in the resident's room or a designated area in the community.
Visits do not have to be monitored or timed.
Residents have the right to choose physical contact, such as hugging, during the visit.
Communities are also allowing two essential caregivers to visit a resident at the same time. Compassionate Care Hospice visits have always been allowed for non-COVID-19 residents.
What happens if a resident gets COVID-19?
Once there is a confirmed positive test, every state varies. Common practice is that the resident will have to go into isolation. Depending on if they are asymptomatic (no symptoms), we follow a 7,10,14+ day guideline issued by the CDC.
We continue to stay vigilant to abide by CDC, federal, state, and Sonida Senior Living regulations to maintain a safe and healthy environment for our residents and staff, as regulations are changing on a daily/weekly basis.
Schedule a tour
If you have questions about a particular Sonida Senior Living community's COVID-19 procedures, contact us to request more information or reach out to a community near you.
**This blog post was published on April 9, 2021.
Ask our Experts: The Importance of Senior Nutrition
Aaron shares the importance of senior nutrition and how he caters to his residents' ever-changing tastes and preferences.
Read blog
Find a community
If you're a senior or caregiver looking for independent living, assisted living or memory care services for you or your loved one, contact us to schedule a tour or request information about a community near you.