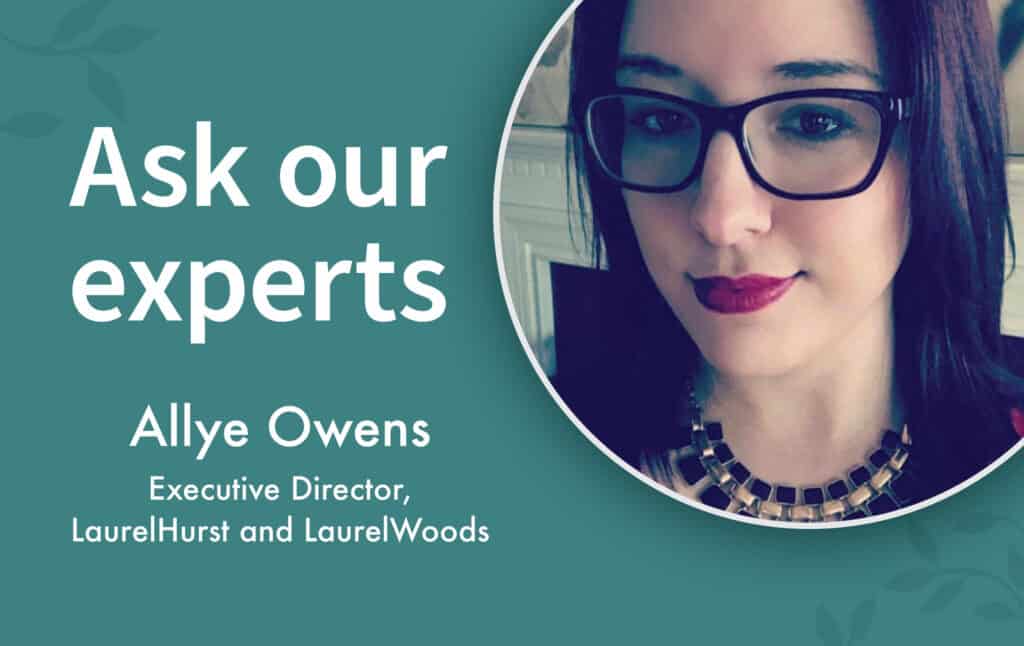 2020 is a year no one could've prepared for. With COVID-19 restricting families and friends from being with one another, it has been harder to stay connected with those we love.
Our senior living communities have risen to the challenge and come up with creative ways for our residents to interact with family and friends. We chatted with Allye Owens, the executive director at LaurelHurst and LaurelWoods, to find out how her community has continued to foster connections during the pandemic.
What kind of activities have you been doing?
We have several residents who have enjoyed "activity books" that we put together each morning with coloring pages, trivia, devotions and other articles. We play "hallway bingo" from the residents' doorways when under quarantine and then one-per-table bingo during non-quarantine. We also created a "fishing for chips" game we could take door-to-door using a kiddie pool, a homemade fishing pole and bags of chips.
For Halloween, we did "reverse trick-or-treating" where the staff went door-to-door handing out candies to residents. During December, we played Elf on the ShelfTM. The resident and staff member in each care level who found the elf the most times won a prize.
Another activity our residents have really enjoyed lately is WiiTM bowling and Wii Jeopardy in small groups. In independent living, our sales director puts together "Krystal's Kreations" once a month and delivers goodies and drinks to each apartment.
You had a foot parade in September. How did you come up with that?
We got the idea for the foot parade from a family member of a resident of ours. Our parking lot does not allow for a vehicle parade so instead, we invited family members to park across the street and then situated our residents in the parking lot six feet apart. We had so much fun! We played fun music and led the parade with our community golf cart, waving to all of the residents and passing out candy. Many families brought their dogs which our residents loved. Everyone had a great time.
How have you been using technology to connect residents with their loved ones?
We did have quite a few family members who did virtual visits and now have been doing in-person visits in our visitation center. The virtual visits went great, and the in-person visits are even better! The residents missed seeing their loved ones so much.
Facebook has been the biggest blessing for us and our family members this year. They get to see all the fun that their loved ones are having even though they can't physically be here to witness it. The residents also love seeing themselves on Facebook and sharing with their children and grandchildren!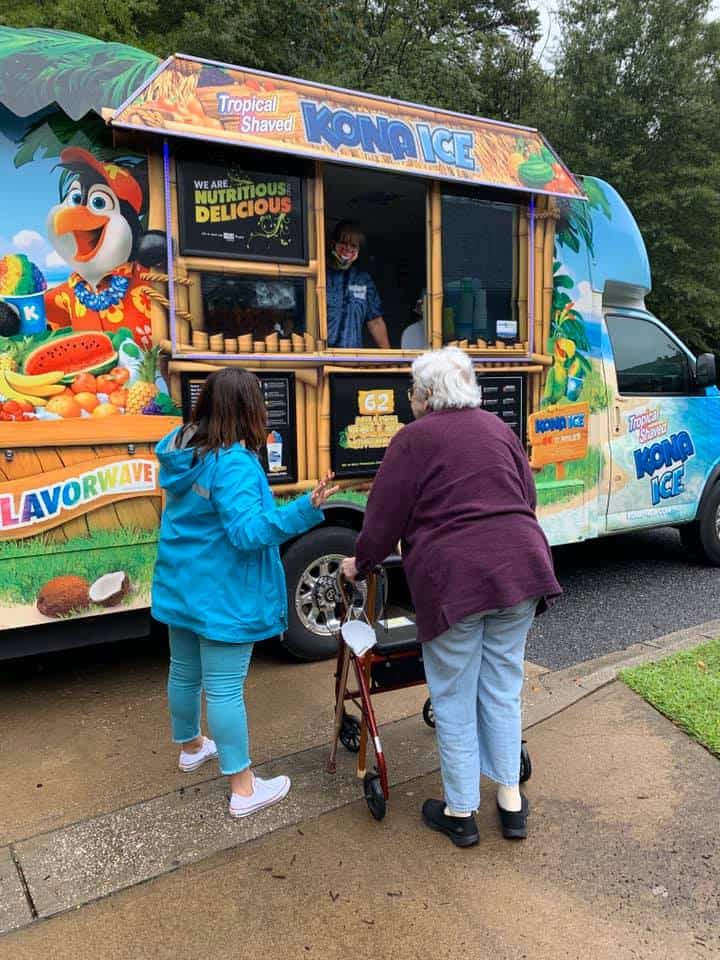 **This blog post was published on December 29, 2020.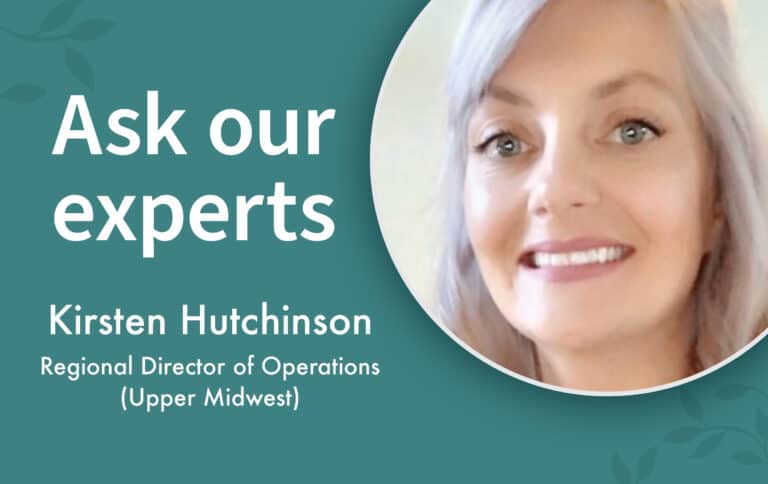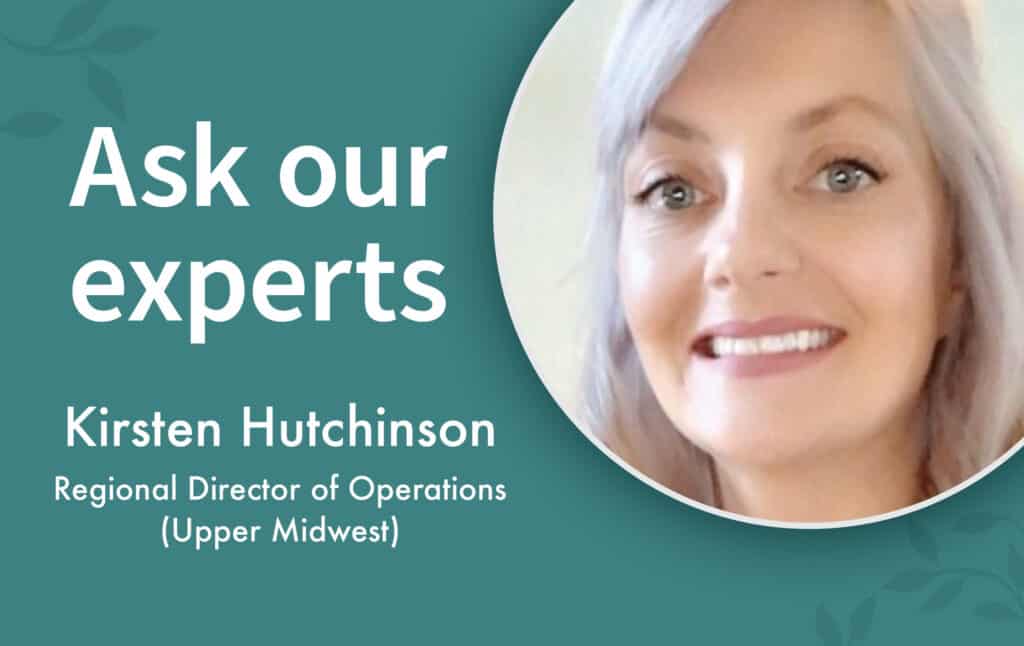 Ask Our Experts: Q&A with Kirsten Hutchison
Moving to a senior living community can be a big adjustment for both seniors and their loved ones. With so many questions and considerations, concerns are bound to pop up.
Read blog
Find a community
If you're a senior or caregiver looking for independent living, assisted living or memory care services for you or your loved one, contact us to schedule a tour or request information about a community near you.