In honor of National Nutrition Month, we interviewed the executive chef at The Waterford at Ironbridge, Aaron Brooks.
A well-known cook in the community, Aaron is a private chef who has been featured in local television cooking shows and magazines, and he hosts "Farm to Table" events.
He is also a beloved chef at The Waterford community. As resident Nadine says, "I have been a resident at The Waterford for 13 years, and I can say that Aaron is the best chef we have ever had."
Below, Aaron shares the importance of senior nutrition and how he caters to his residents' ever-changing tastes and preferences.
Nutrition for older adults
What should a senior's diet consist of?
A healthy diet should consist of balance and variety derived from ingredients that are both fresh and familiar. As a general rule, most seniors are on a diet that is low sodium and/or low sugar, even if it's not ordered by a physician. Cooking from scratch automatically lowers these risk factors because none of our food is processed or pre-fabricated.
Another way we ensure this balance is in the variety of home-cooked entrées we serve. Our entrées, which are the key source of protein in the meals, consist primarily of lean beef, pork, fish and poultry. Simply put, we use the highest quality fresh ingredients available to build our residents' favorite dishes. They get the balanced, healthy meals they need to successfully age in place.
While we still serve the comfort food our residents love, we limit the amount of fried food and heavy starches. We always provide fresh fruits, vegetables and salads. Beverages also play an important role in a balanced diet, and we do not offer soda, except for special events. Instead, we offer a variety of fruit juices, unsweetened tea, coffee and plenty of water.
Why is it important for seniors to maintain a proper diet?
Proper diet is important for all of us at every stage of our lives, but especially for seniors. A balanced diet fuels their bodies for activities, and great food brings them into the dining room to socialize with their friends and neighbors. When their nutritional needs are met, their bodies and minds have what they need to continue to stay active and healthy.
Eating at The Waterford at Ironbridge
What food is offered to seniors?
All residents are offered three meals a day, with lunch and dinner being the biggest turnout to the dining room. A full breakfast, which includes everything from omelets to pancakes to fruit and yogurt with homemade granola, is available every day.
At every lunch and dinner, we offer a different "Chef's Special." Each special consists of an entrée, vegetable and starch. If our guest doesn't want that particular special, we have an "Always Available" menu that offers more than 20 items. This ranges from sandwiches and salads to a hand-cut sirloin steak.
Of course, a 5-star dining experience includes starters. We offer a made-from-scratch soup of the day and a variety of salads, including a fresh side salad and an array of house-made dressings.
No meal is complete without our homemade desserts. We offer a different dessert for each meal, and residents can get their pie, cake or brownie with a scoop of their favorite ice cream. We even have desserts with no added sugar for our diabetic residents. As a special treat for their birthday, we ask each resident what their favorite dessert is, and we make that for the entire dining room so everyone gets to celebrate.
To increase the variety, our lunch and dinner specials are on a 4-week rotation, with no single entrée repeating itself within the cycle. If at any time the entrée becomes less popular, we will switch it with a different item. On top of that, the menus change seasonally, featuring items more indicative of and popular during that time of year.
How do you accommodate special diets?
Since most of what we make is completely from scratch, it's easy to accommodate any special-needs diet. For diabetics, we have a completely separate diabetic-friendly menu. Featured items include grilled chicken or fish, steak, chef salads and fresh fruits, as well as an array of sugar-free dessert options, including ice cream and toppings.
In the case of gluten intolerances, it's an ever-evolving educational process. Gluten is hidden in the least suspected of places. We read the labels of every product that enters our building and keep a cumulative list of items that either contain, or may have been contaminated by, gluten. We keep a special knife, cutting board and pan for these meals and are hyper-aware of when these individuals are present for mealtimes.
How do you cater to residents' tastes?
Listening and learning are the two biggest factors in keeping the residents engaged catering to their tastes. Every month, we host a "Chef's Forum" where we let the residents know about upcoming events or menu changes, and they can provide feedback and suggestions. We also have "Resident's Choice" week, where the residents plan every aspect of the meals for a whole week.
Our servers and cooks are in the dining room during each meal checking on residents and ensuring they love their meal. If not, we do our absolute best to fix it on the spot. A meal is far beyond the food on the plate. It's an intimate social experience meant to enrich lives.
As resident Maebell puts it, "Aaron, Aaron, he's our man, he can cook like no one can. Cooking for at least 100 people each day is a big job, but he does it very well. Meals are always good, nutritious, seasoned nicely, colorful, and the menu is quite varied. He often comes into the dining room and visits with the residents. He is a very special part of The Waterford at Ironbridge."
What are some favorite meals of residents?
We serve a lot of "crowd pleasers" to keep our population happy and healthy. Some of our most popular dishes are country-comfort classics. At the top of that list is our fried chicken. Fresh, bone-in chicken is soaked in buttermilk and breaded in our special recipe to make it crispy and juicy every time. Another favorite is our lasagna, packed full of homemade meat sauce and plenty of mozzarella cheese.
One of our springtime favorites is our Spinach Berry salad, which consists of herb grilled chicken, baby spinach, fresh berries and feta cheese. It's topped with our own fresh berry vinaigrette and homemade candied pecans. We spice up our residents' lives with a little Cajun flare as well, with dishes like our Cajun stuffed catfish, topped with a crab and shrimp stuffing with a delicate lemon cream sauce.
Schedule a tour
At Sonida Senior Living, we are proud of the experience our talented chefs and dining team members bring to our communities. They are truly enriching the lives of our seniors with each meal.
Try one of our delicious meals at a community near you.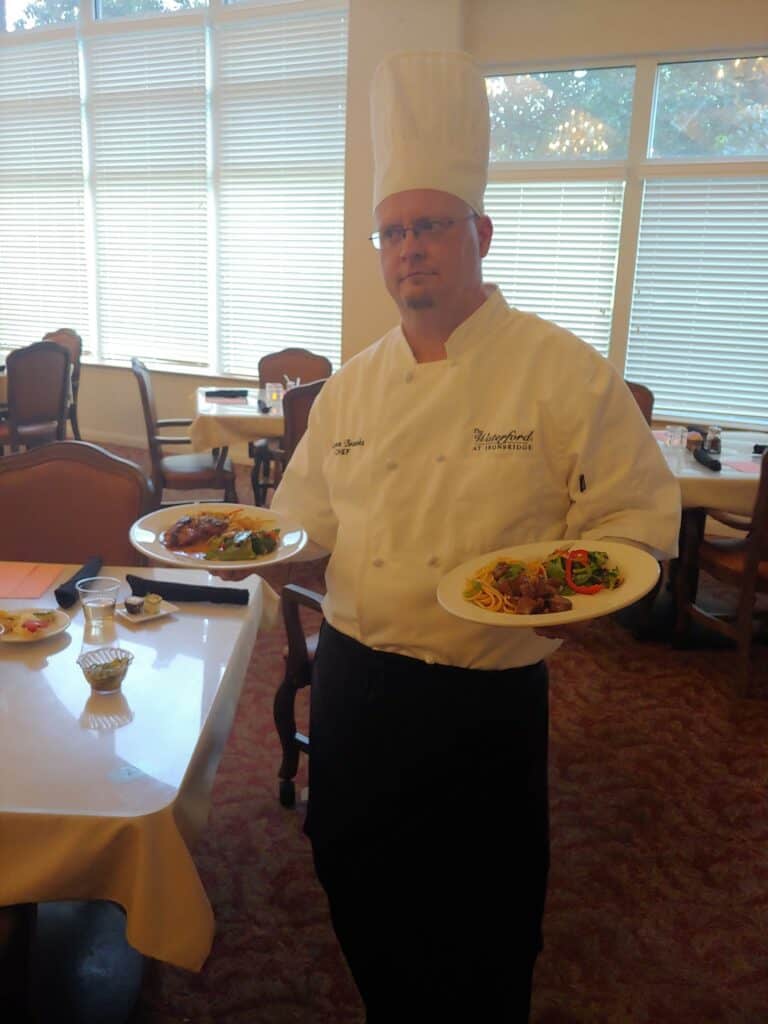 Find a community
If you're a senior or caregiver looking for independent living, assisted living or memory care services for you or your loved one, contact us to schedule a tour or request information about a community near you.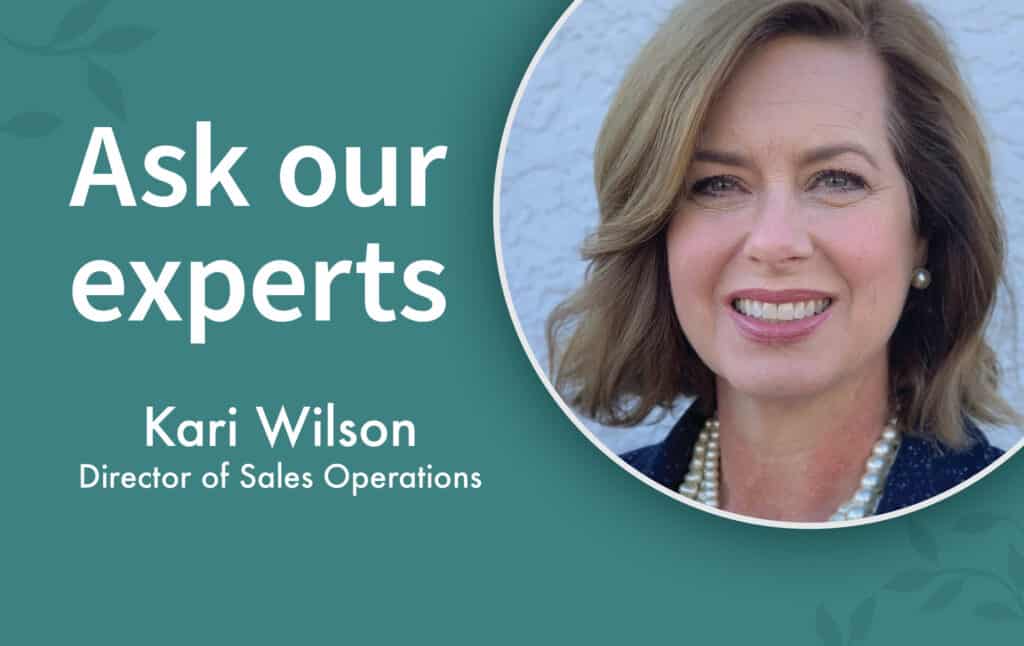 Ask our Experts: Finding the Best Community for Your Loved Ones
With so many senior living options available, it can be hard to know where to begin.
Read blog