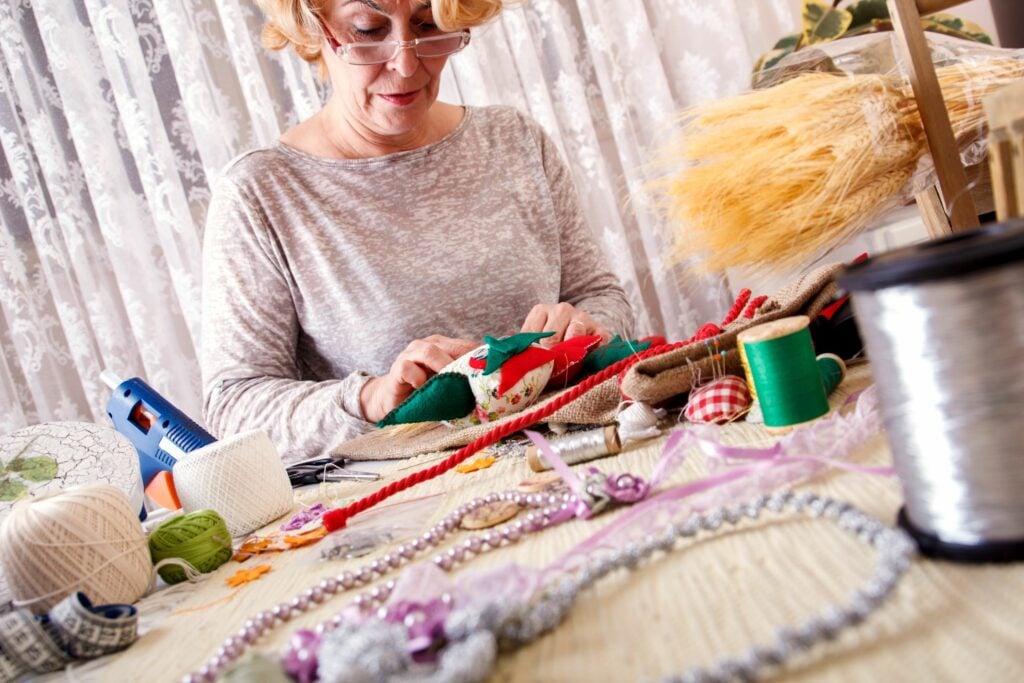 From the smell of cookies wafting from the oven to Christmas music playing in the background to festive stores filled with gifts, there is no shortage of joy this time of year.
Don't forget one of the greatest joys the holiday season brings: decorating. It's the season to deck the halls with wreaths, garlands and more!
No matter how you choose to celebrate, it can be fun to make your home or senior living apartment festive and colorful. These decorating ideas are sure to make your season a little merrier and brighter.
Easy craft ideas for seniors
Display your holiday cards
Do you receive lots of holiday cards from friends and family? Don't just leave them lying around your house collecting dust! Get creative and use these cards as decorations.
Glue or tape the cards to a piece of red, green, gold or silver ribbon and hang them on a wall or door frame. Or, find a dedicated spot to tape cards to a wall with decorative washi tape. Visiting loved ones will be able to admire all of the cards, and they will serve as a daily reminder of how much you are loved and appreciated throughout the holiday season.
DIY tree ornaments
If you want to create your own ornaments this year, there are many ways you can do so.
One idea is to purchase acrylic craft paint, squeeze a bit inside a clear ornament and shake it; this will create dreamy swirls of your favorite colors. You can also fill clear ornaments with glitter, ribbon or other mini embellishments.
Felt ornaments are also a popular craft. Cut out holiday-themed symbols, like presents, Christmas trees or Santa hats, and color coordinate them to match the season. Silver, blue or white felt is great for cutting out snowflakes that can be hung on your walls and mirrors.
Use your excess wrapping paper
If you have a box of extra wrapping paper in storage, it can be used for much more than just wrapping gifts!
Old boxes can be wrapped and sprinkled with fake snow to create simple décor that can be used every year. If you want to take it up a notch, cover your front door or a small wall space in wrapping paper.
Invite your neighbors or grandkids over to help turn your space into a festive winter wonderland. Bonus: socializing with others, whether it's a decorating party or small holiday get-together with friends, can help you beat seasonal affective disorder if you're feeling a bit sad or lonely this winter.
Make your own Christmas wreath
A wreath decorating night is a perfect way to bond with your friends and family.
For this craft, you will need plain wreaths, a hot glue gun and all the bells and whistles you desire, such as bows, ribbons, ornaments, candy canes and bells. To keep it simple, take colored ribbon and wrap the wreath to create a statement piece.
If you're a "from scratch" kind of crafter, find a white styrofoam wreath at your local craft store, wrap it with garland and attach your trinkets. A strand of battery-operated holiday lights can even add a bit of shine to your wreath.
Create garland décor
Artfully designing a homemade garland is a fun and easy activity for everyone, especially seniors.
First, gather your favorite pasta and place it in a plastic bag. You can create a makeshift dye at home with a mixture of rubbing alcohol or white vinegar and food coloring. Once it's dry, stir it together to create a garland that's appetizing to the eye. You can drape it on your table, across your Christmas tree or over the top of a counter.
Instead of pasta, you can also create garlands with marshmallows, candy canes or popcorn.
Build a Christmas-themed thankful tree
A small tree, construction paper and ribbon is all you need for this craft. Once you have your supplies, cut out paper ornaments in your desired shapes. Write down the reasons you have to be thankful on the ornaments and hang them on the tree.
You can add ornaments on the tree throughout the season and invite your friends, neighbors and loved ones to add their own ornaments to the tree sharing what they are thankful for.
Happy crafting!
There's no shortage of activities you can do to get in the holiday spirit this year. From going all-out with homemade decorations to spending an afternoon making a simple craft, there are plenty of ways to feel cheerful. No matter what the final product looks like, you are sure to have fun and you might even create something you can treasure for years to come!
Learn more about a community near you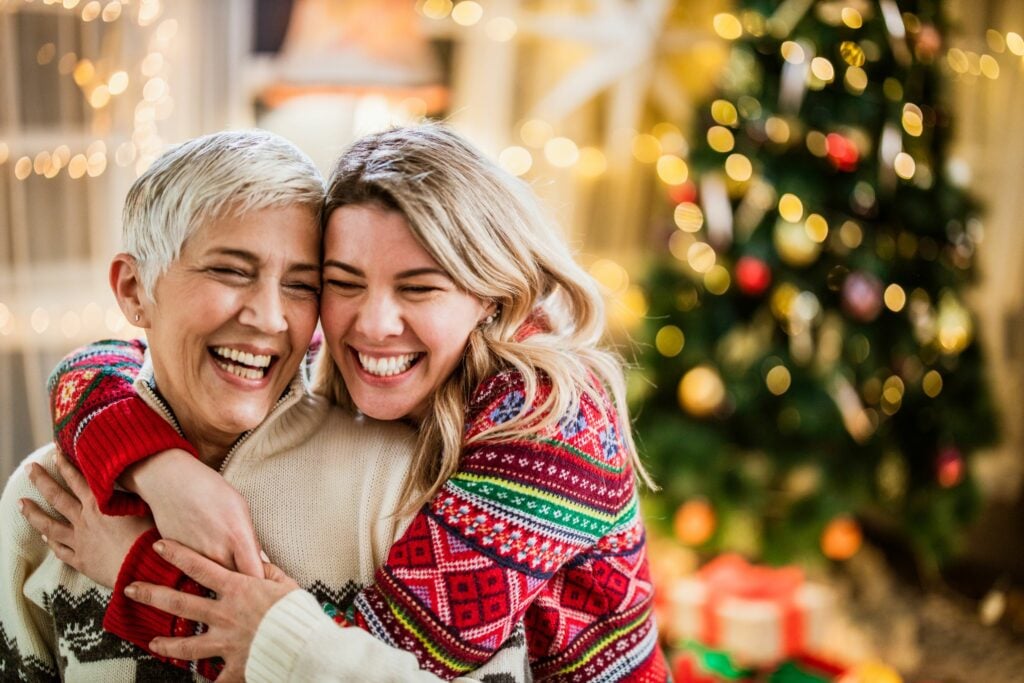 Helpful Tips for Keeping Your Senior's Spirits High This Holiday Season
Here are a few ways you can brighten your senior's day during the holiday season.
Read blog
Find a community
If you're a senior or caregiver looking for independent living, assisted living or memory care services for you or your loved one, contact us to schedule a tour or request information about a community near you.